Trevor McClung & Leticia Bufoni Take Top Honors At Red Bull's 'Paris Conquest'
How nice is it to hear crowds back at skate events, right? Raucous, rowdy, rambunctious… Red Bull's Paris Conquest wasn't playin', bringing new obstacle layouts, a head-to-head eliminator format, and new energies to the Trocadero in Paris—right at the foot of the Eiffel Tower—yesterday.
We should naturally begin by congratulating Trevor McClung and Leticia Bufoni for being crowned the king and queen of Paris, respectively, but a widening of the lens will show a superb event with a strong local showing and a raucous throng of a crowd who clearly had their favorites and let them know who they were. Certainly high among those was TJ Rogers, who has made a lot of new friends in the city over the past few days. His consistency and diverse selection of tricks were enough for fourth place but could have placed him higher had he not been drawn in the semi's against Aurelien Giraud (who would have won had he not broken three boards with that stupendous power of his… meaning he effectively skated the Semifinals and Finals on several borrowed boards.)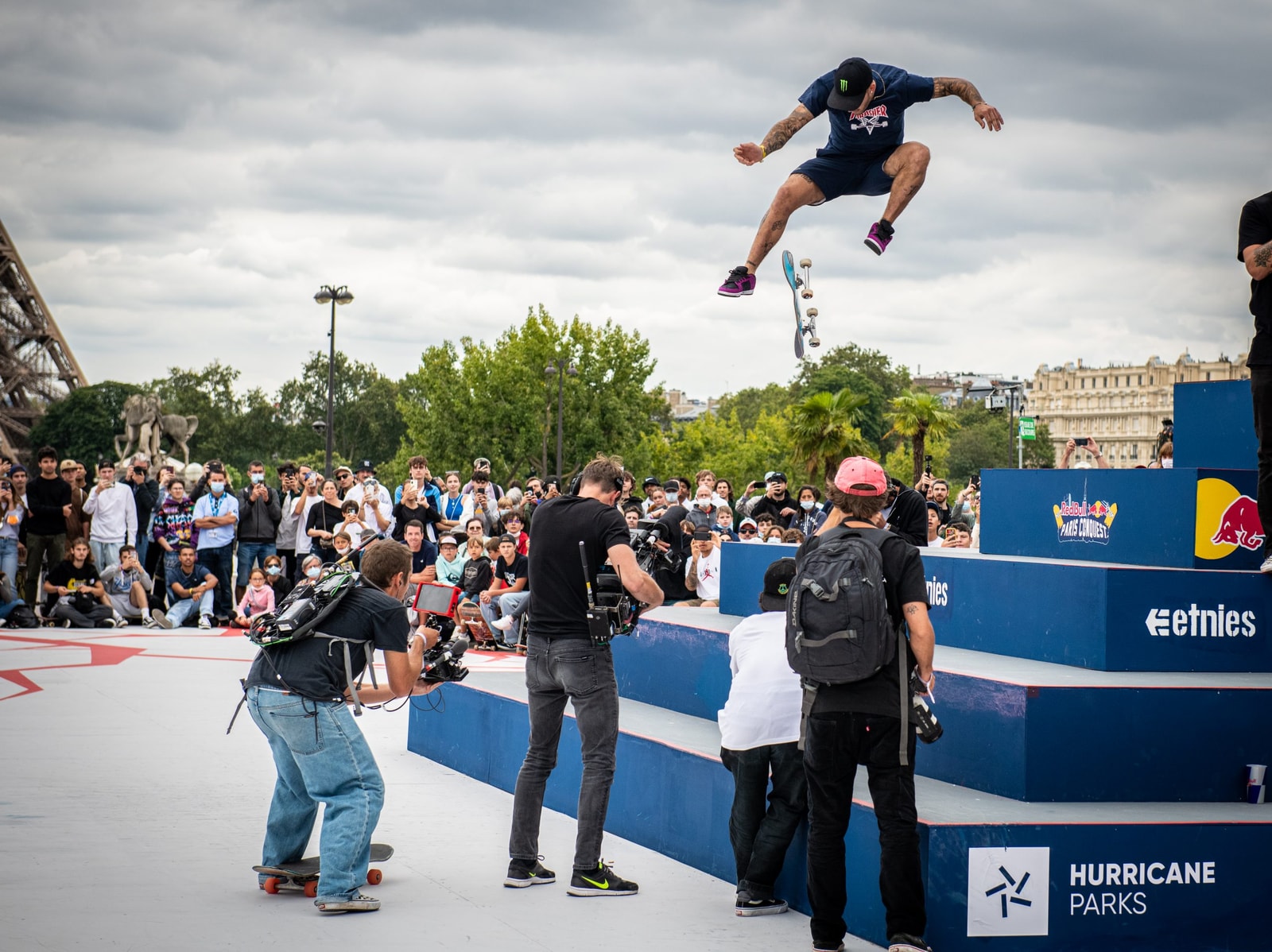 Aurelien Giraud
The man who Giraud beat to get into third place was local hero Vincent Milou, who has seemingly become the most popular skater in France over the last year. He also snapped a board against Rogers in the run-off for third, but Rogers showed a lot of class by not trying to seize the advantage while Milou sorted out a new board against the buzzer. McClung managed to hold onto enough moves like a switch backside 360 down the Bercy 5 block without needing timeouts and held on for first place.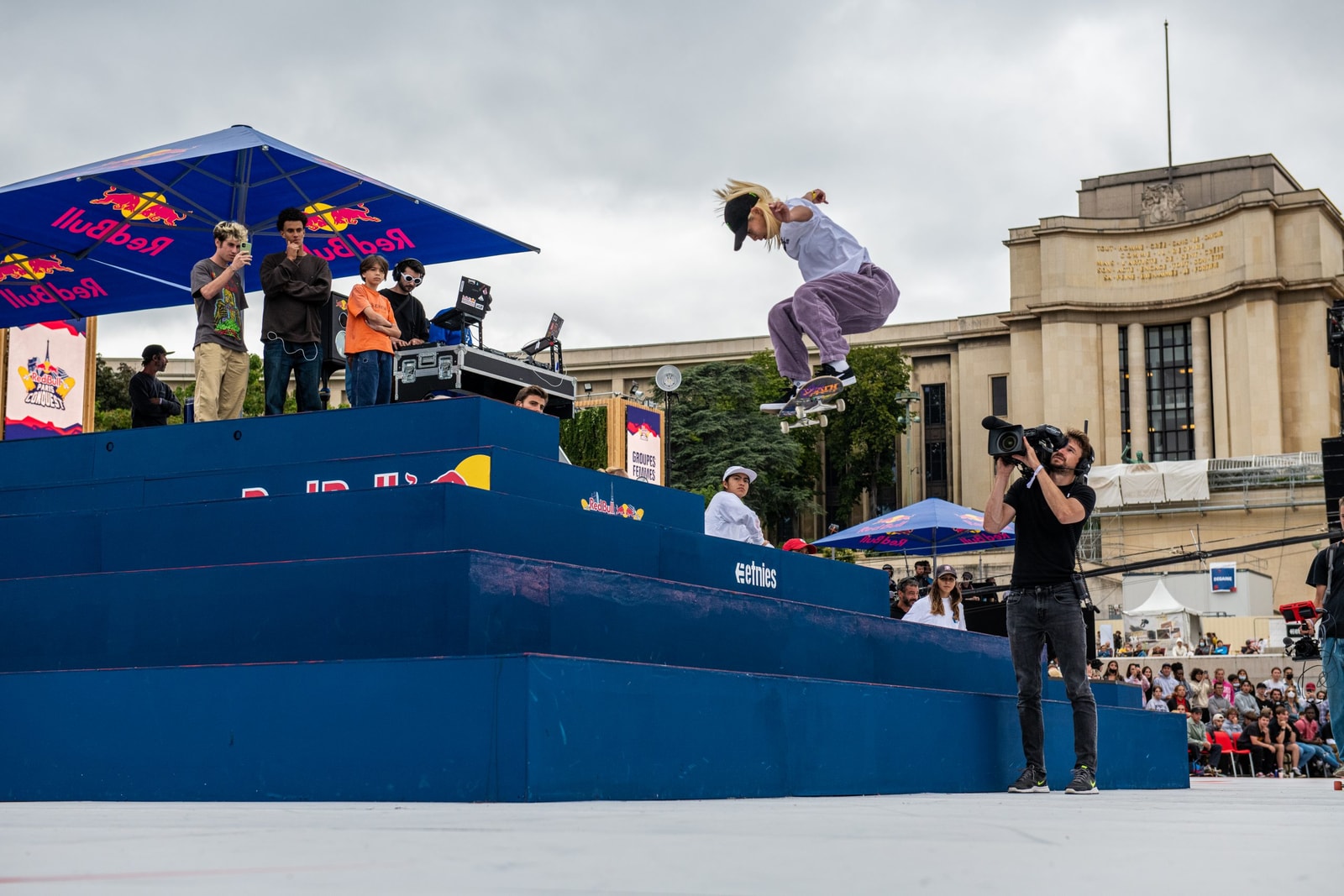 Aori Nishimura
If pole position was closely contested for the men's contest, it was less so for the women's. Leticia Bufoni demonstrated some of the strength in depth that marks out her talent by powering through to first place mixing the ability to go big with a consistency that is truly remarkable. Unfortunately, Bufoni's scheduled final rival Aori Nishimura had to withdraw from competing after an ankle injury with her last trick of the Semifinal having already secured a guaranteed second place, and so a spontaneous three-way skate-off was held to decide the rest of the final four positions, against Charlotte Hym and Eugenia Ginepro.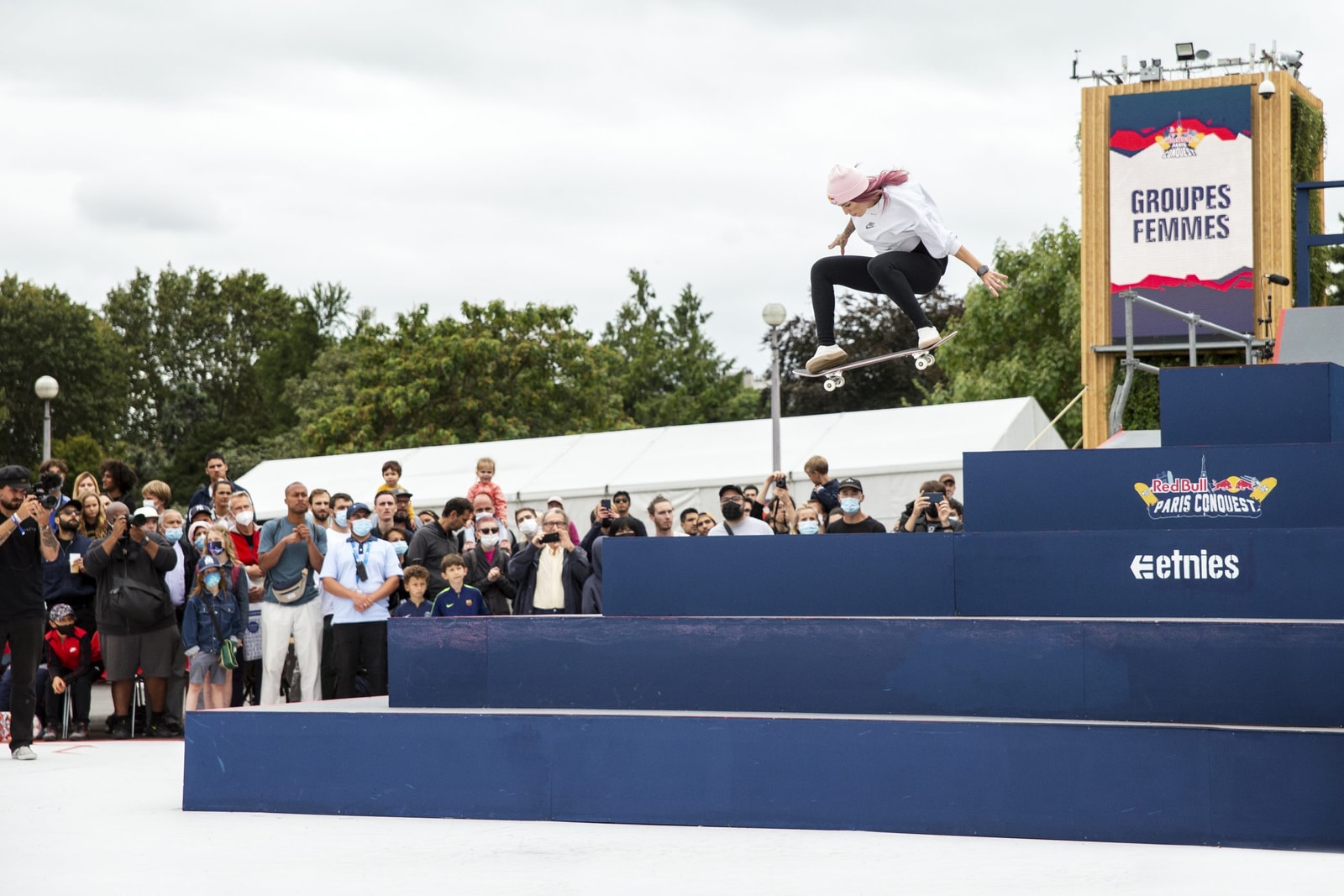 Leticia Bufoni
This was a hell of a contest, and we have to thank Red Bull for letting us fly over there to document it. Check out the brand's recap, above, and some of our additional Paris Conquest videos (rolling out throughout the week), below!