Una Farrar is officially PRO for Krooked Skateboards
It's official! Una Farrar is now PRO for Krooked Skateboards!! The brand set up one hell of a Pro party for Una by gathering the crew, Una's family and friends for the surprise of a lifetime. Keep your eyes peeled for Una's pro model coming to your local skateshop soon! Watch the moment they ambushed Una with her new board, above, and check out more coverage of the monumentous occasion on KrookedSkateboarding.com!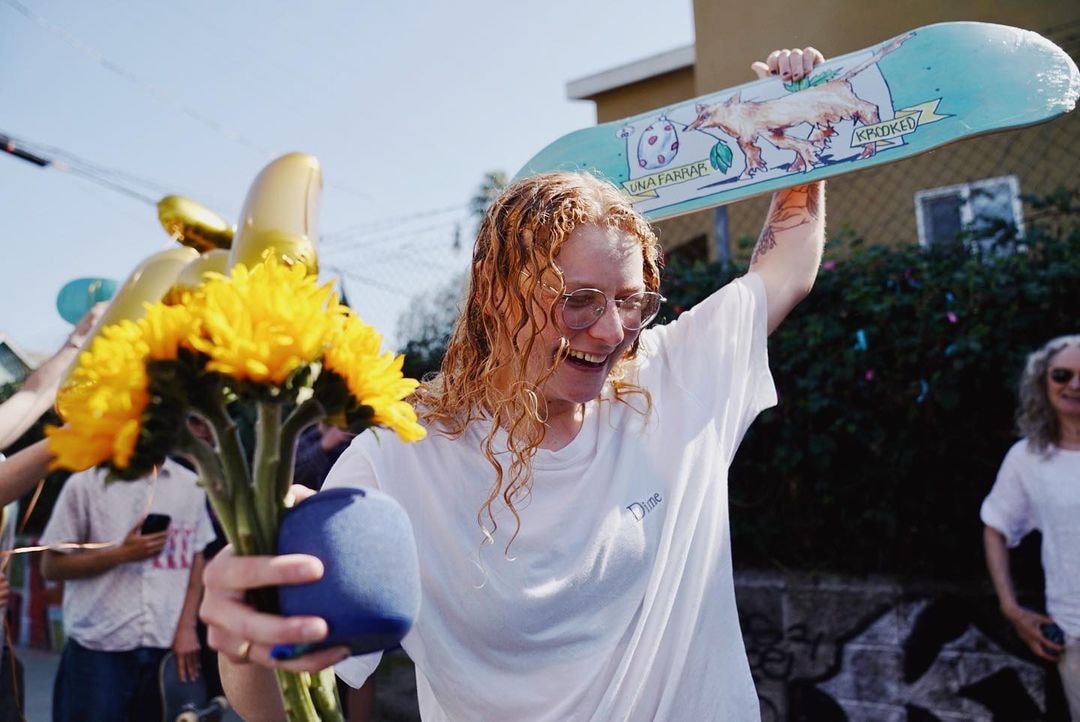 Congratulations UNA!