Vans & Alltimers Team Up For Holiday Collection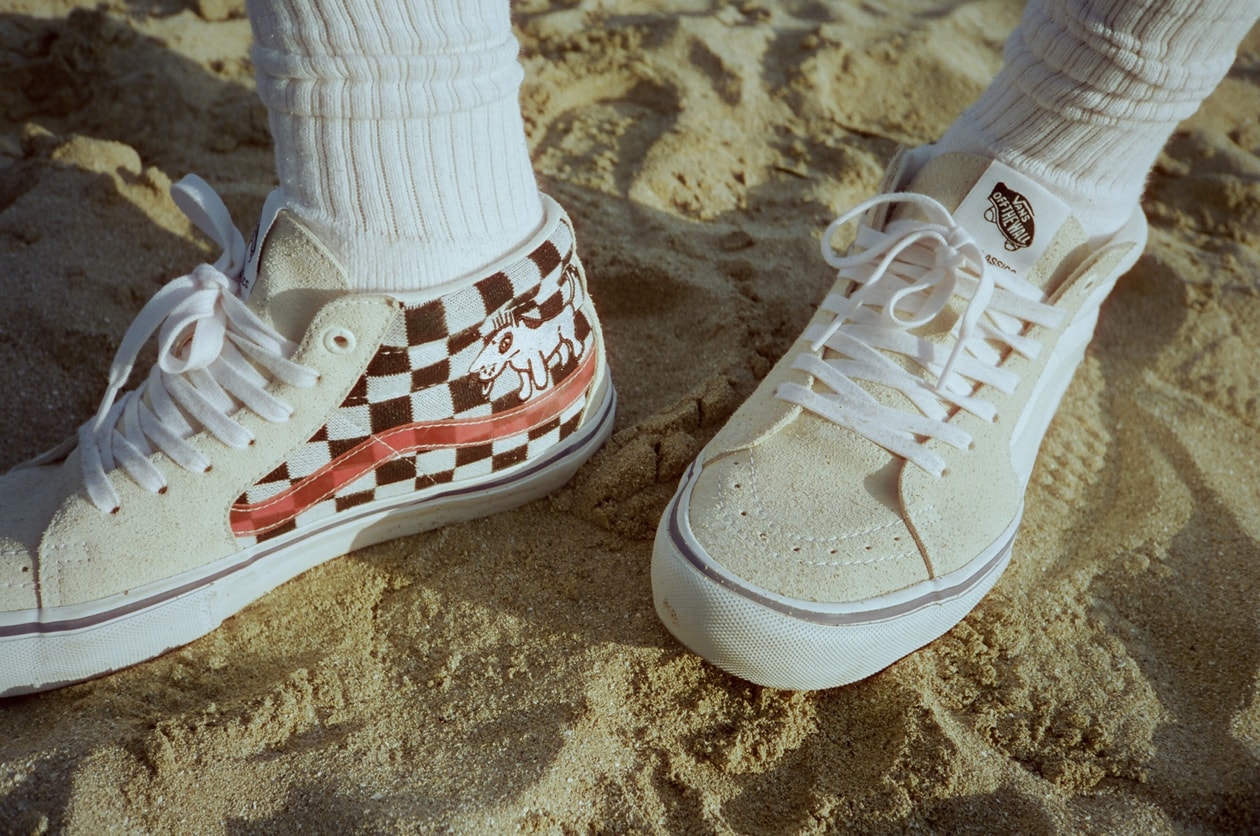 Vans teamed up once again with Alltimers to release a capsule collection featuring two custom colorways of the Sk8-Mid Pro LTD, as well as a T-shirt, beanie, and jacquard sweater.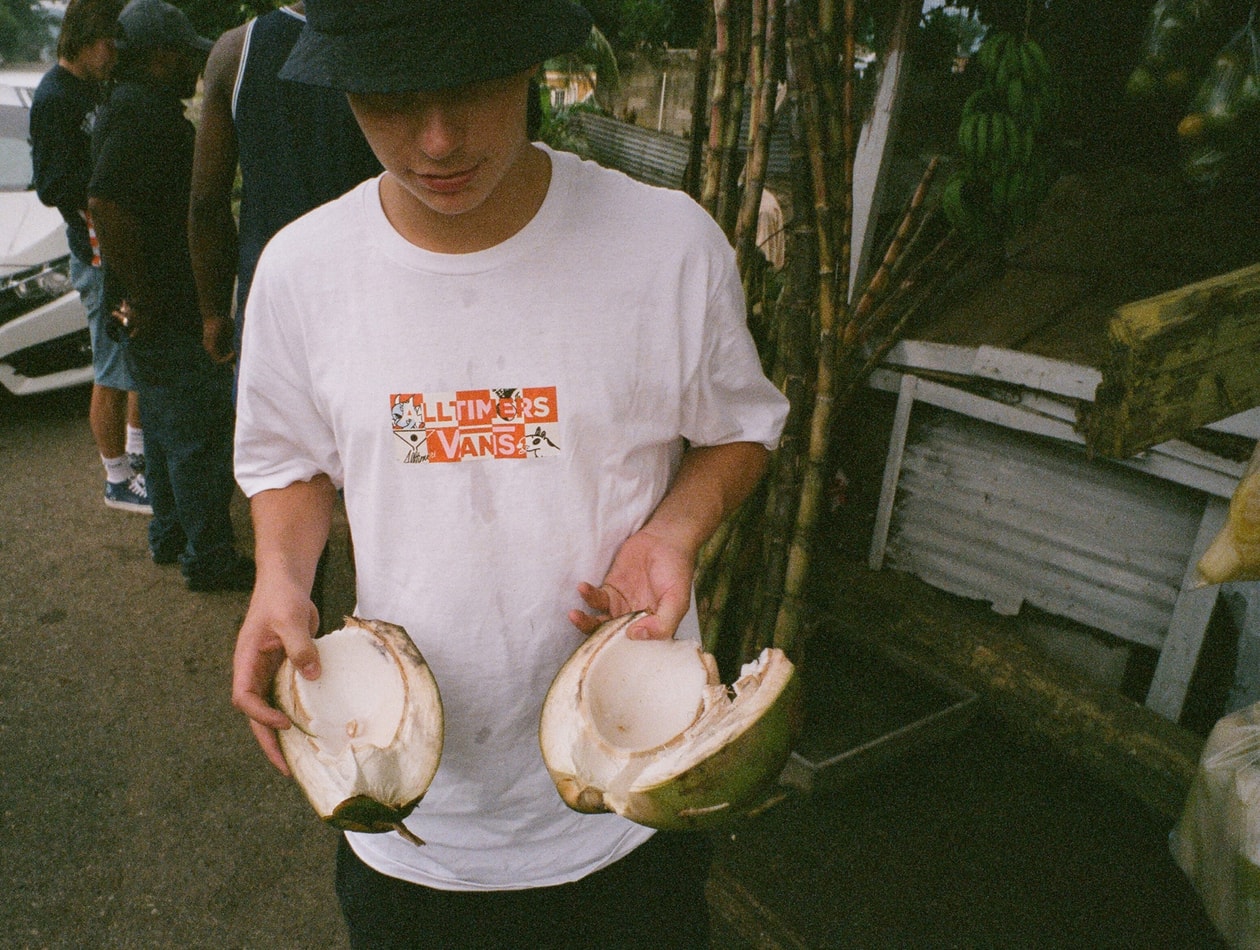 Jacquard checkerboard knits and cartoon characters are sprinkled throughout this capsule, which was inspired by Alltimers' favorite Looney Toons sweater. The team at Vans took that input and upgraded it, creating a cute-but-cool blue dragon character and a party animal dog mascot to adorn the collection.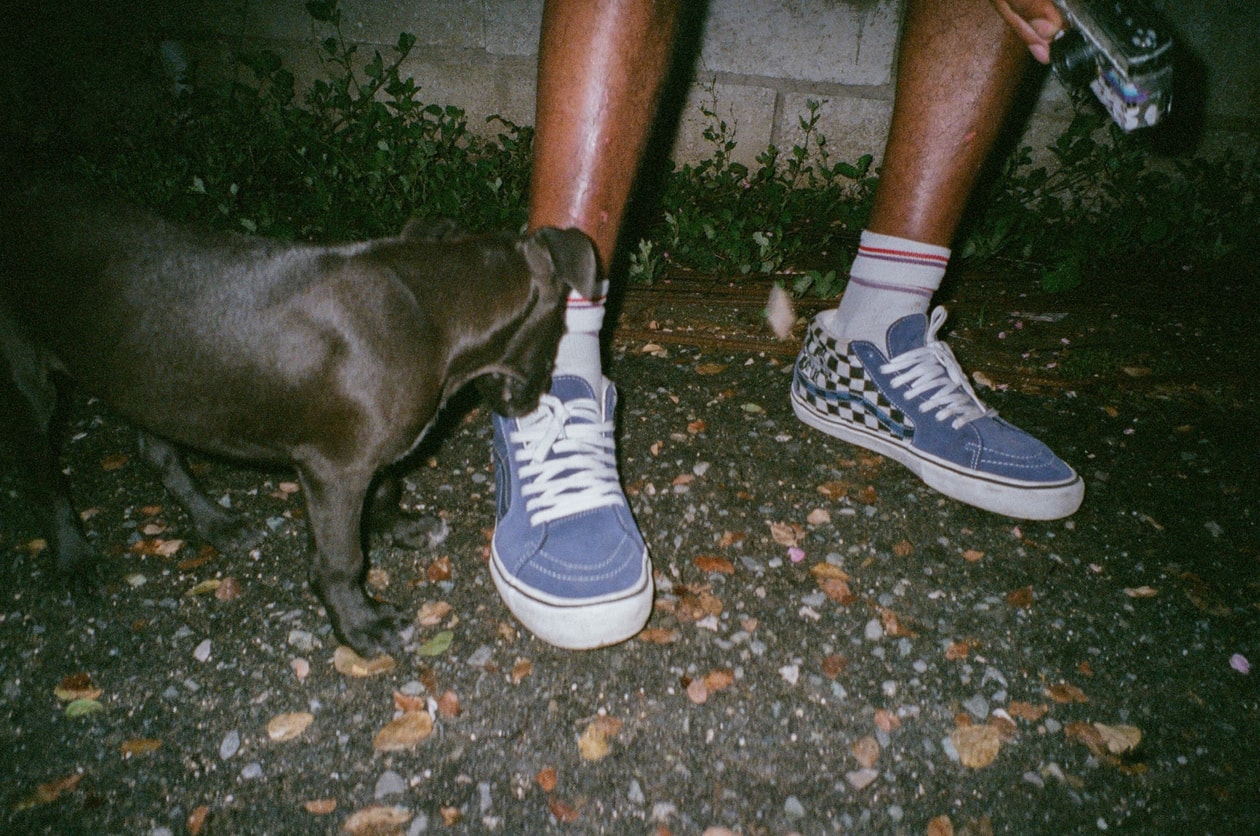 Both custom colorways of the Sk8-Mid Pro LTD boast asymmetrical designs, with checkerboard jacquard panels on the medial sides, offset by embroidered depictions of the dog character on each inner ankle. Tinted, translucent sidestripes make it appear as if one's viewing the checks through the blurry visage of Alltimers' signature martini glass logo. The lateral panels of each shoe come in plain canvas with a clean, clear sidestripe and a small blue dragon character embroidered on each outer ankle.
The capsule also includes a custom jacquard beanie bearing the dragon character on the back, the dog on the front, and a translucent Alltimers patch on the cuff. Rounding out the collection is a classic-fit graphic T-shirt, and a lightweight jacquard sweater featuring the Alltimers' martini logo, the dog and dragon characters, and custom floral imagery on the right shoulder.
Visit Vans.com/skate to find authorized dealers near you.