Vans' 'Authentic Chino Glide Pro' Pants Are Rough, Rugged & Really, Really Comfy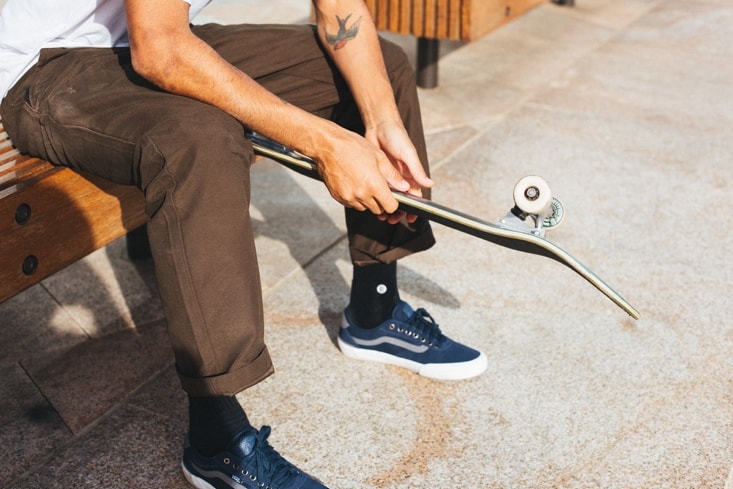 Vans' "Authentic Chino Glide Pro" pants, designed for maximum skateability, feature an innovative interior construction. The workwear staple are kicking off Holiday 2019 in rugged style.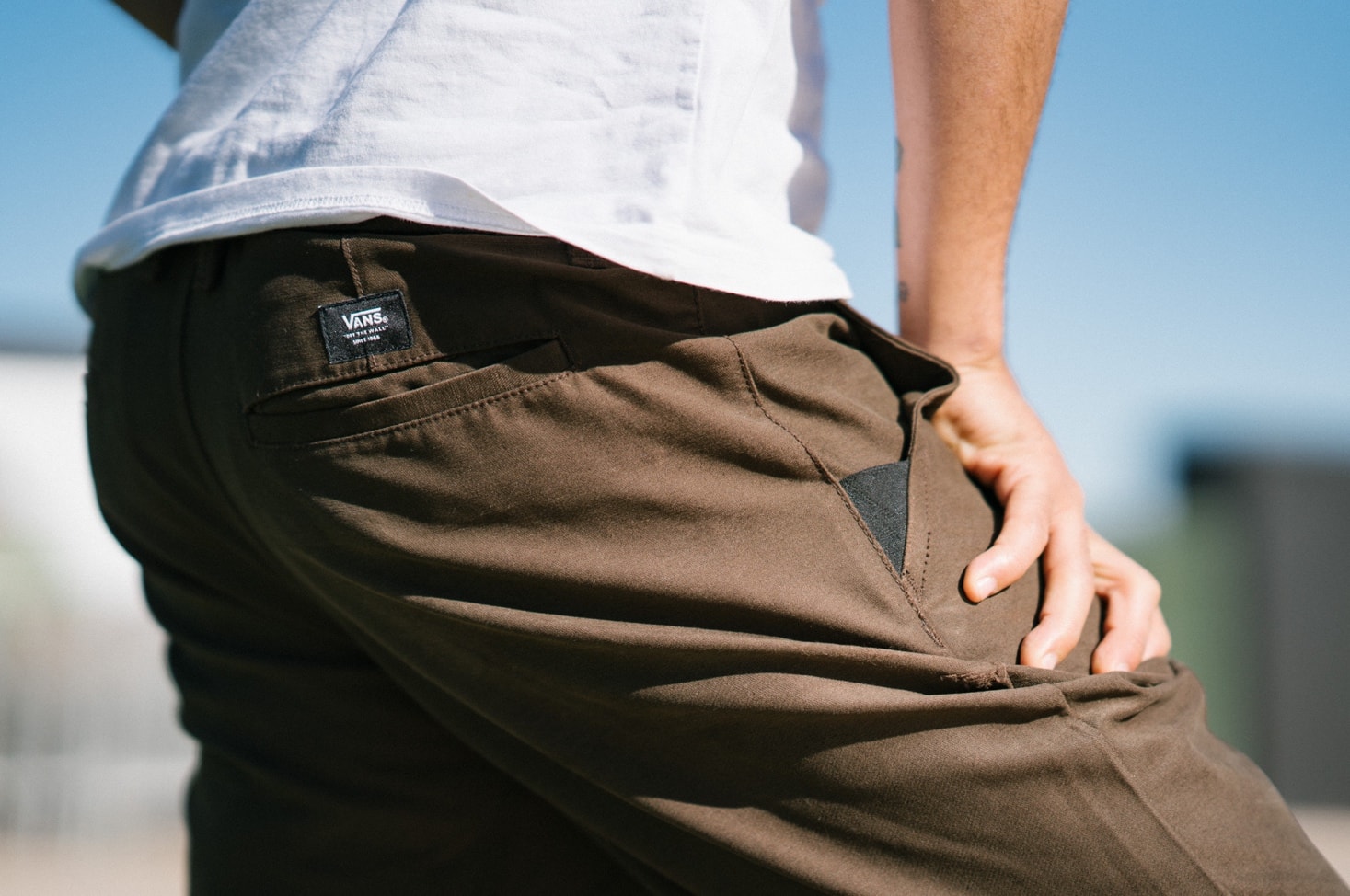 Deriving its name from Vans' new glide fabric, these chinos are constructed with a cotton face and nylon back, which acts as a cool-touch fabric and delivers a smooth, silky feel for sustained comfort. The concept was derived from exhaustive testing, as well as gathering consumer and athlete insights, to find out which elements comprise the best skate pant construction.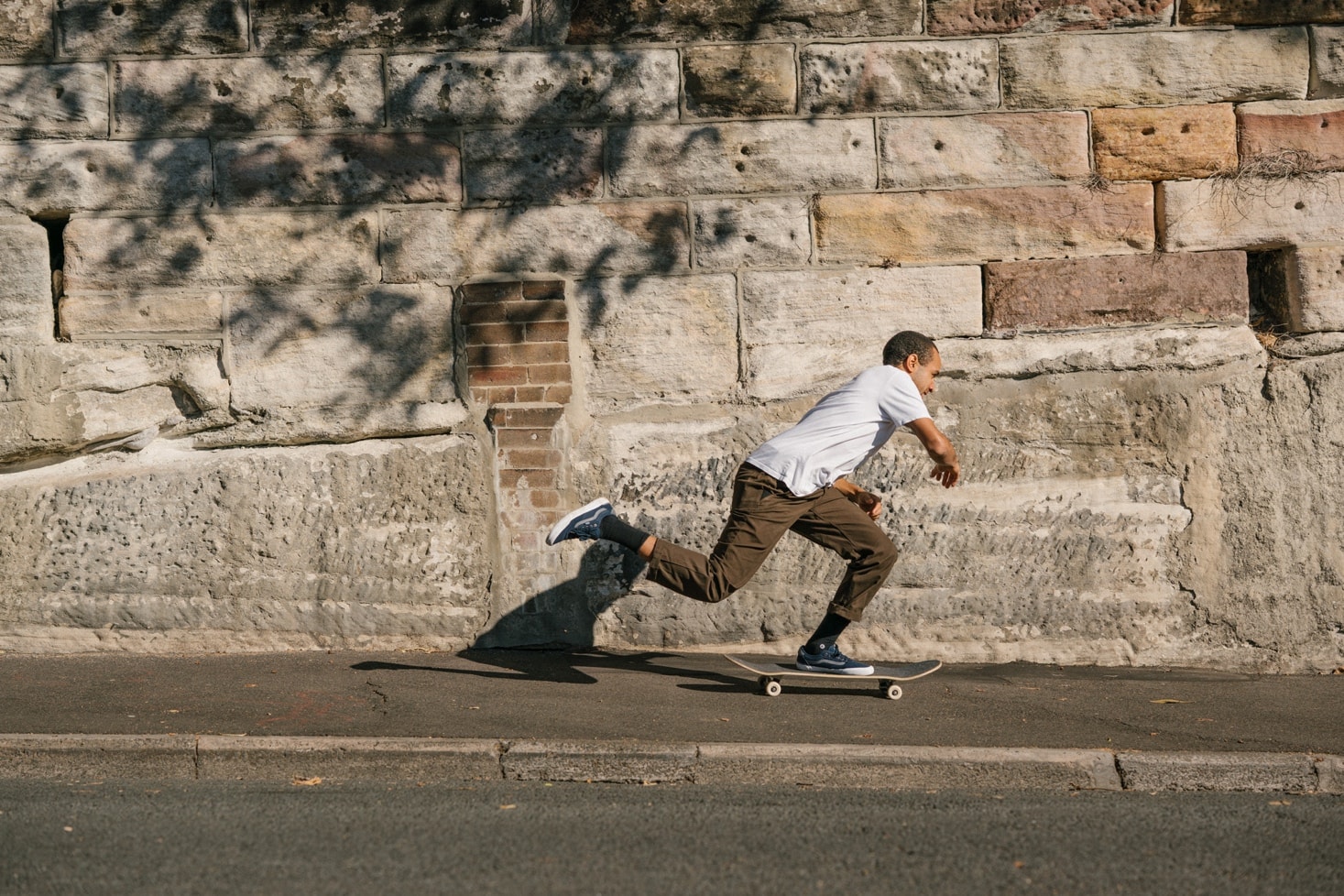 Paired with a skate-specific relaxed fit, roomy seat and thigh area, comfort rise and a 16-inch leg opening, the Authentic Chino Glide Pro is built for that silly little thing called skateboarding. The Authentic Chino Glide Pro even have something called a "crotch gusset"… YES PLEASE! Finishing details include a removable, hidden internal shoelace belt for a locked-in fit, as well as secure front pockets, and internal stitch. Lightweight satin-finished pocket interiors deliver maximum comfort.
Authentic Chino Glide Pro is available now at retailers and at Vans.com/skate.
Five years ago we produced the Vans documentary to end all Vans documentaries with our 5-part EST series. Watch it below!