Vans Promotes Autism Awareness With Sensory-Inclusive Collection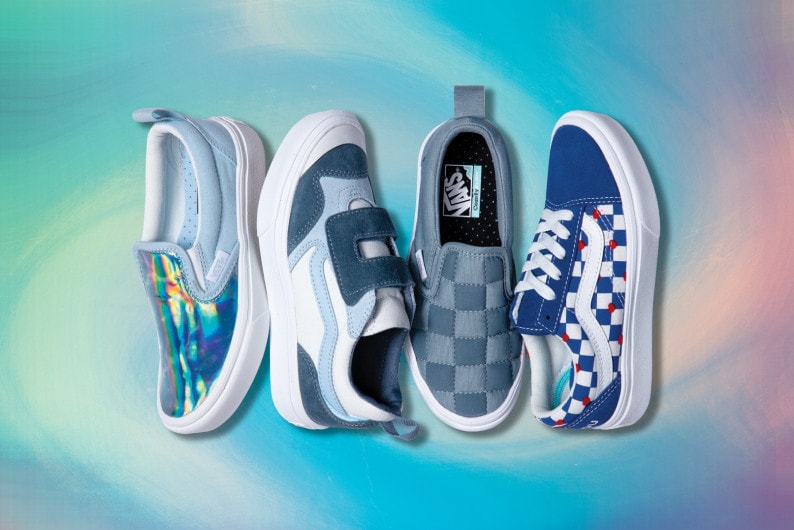 Vans has introduced a collection of sensory-inclusive footwear and T-shirt designs that will benefit A.skate Foundation, a nonprofit that introduces skateboarding to children with autism around the world. This unique collection has even been certified by the International Board of Credentialing and Continuing Education Standards.
The details behind the designs are intriguing:
The ComfyCush Old Skool has blue suede uppers and a checkerboard shoe design with red velvet hearts.
The Vans ComfyCush Slip-On PT that has the squishy check upper in a cool-toned grey with a heel-pull to easily put on the feet. A second in that collection will focus on sight, featuring a holographic water print; a third design has white canvas tops adorned with "LOVE" on one foot and "VANS," finished with a fuzzy blue heart.
The ComfyCush Old Skool and ComfyCush Slip-On PT with the squishy check upper will be sized for adults, kids and toddlers, while the remainder are available in just kids and toddler sizes.
There's also an assortment of short- and long-sleeve T-shirts for kids, with graphic treatments in cool, calming color palettes.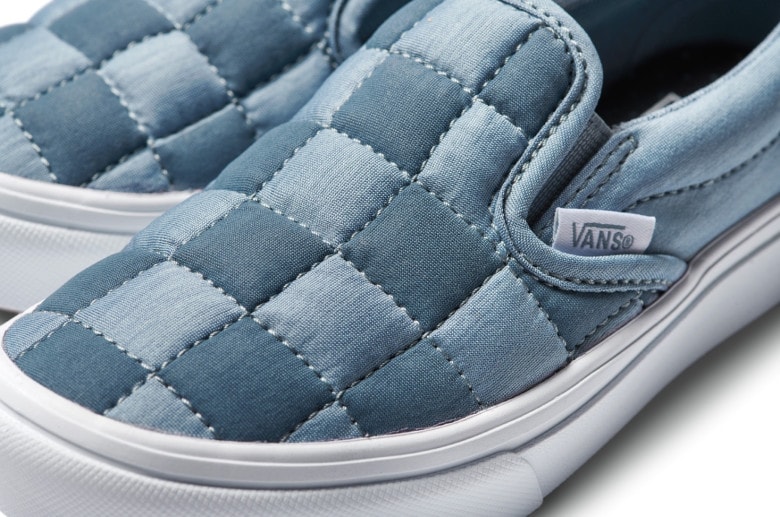 The proceeds from this collection will allow A.skate to teach at least 4,000 children with autism how to skateboard. The nonprofit holds clinics for children on the autism spectrum at no cost to the families, gives grants to children with autism for skateboard gear, and promotes awareness and educate families about the therapeutic benefits of skateboarding.
Autism Awareness Collection shoes are priced from $45 to $75. Check them out here, and shop our selection of Vans products in The Canteen!
About six years ago we produced the Vans documentary to end all Vans documentaries with our 5-part EST series. Watch it below: