VANS' 'BLACK RAINBOWS' EXHIBIT WILL RUN FOR 10 DAYS IN VENICE NEXT MONTH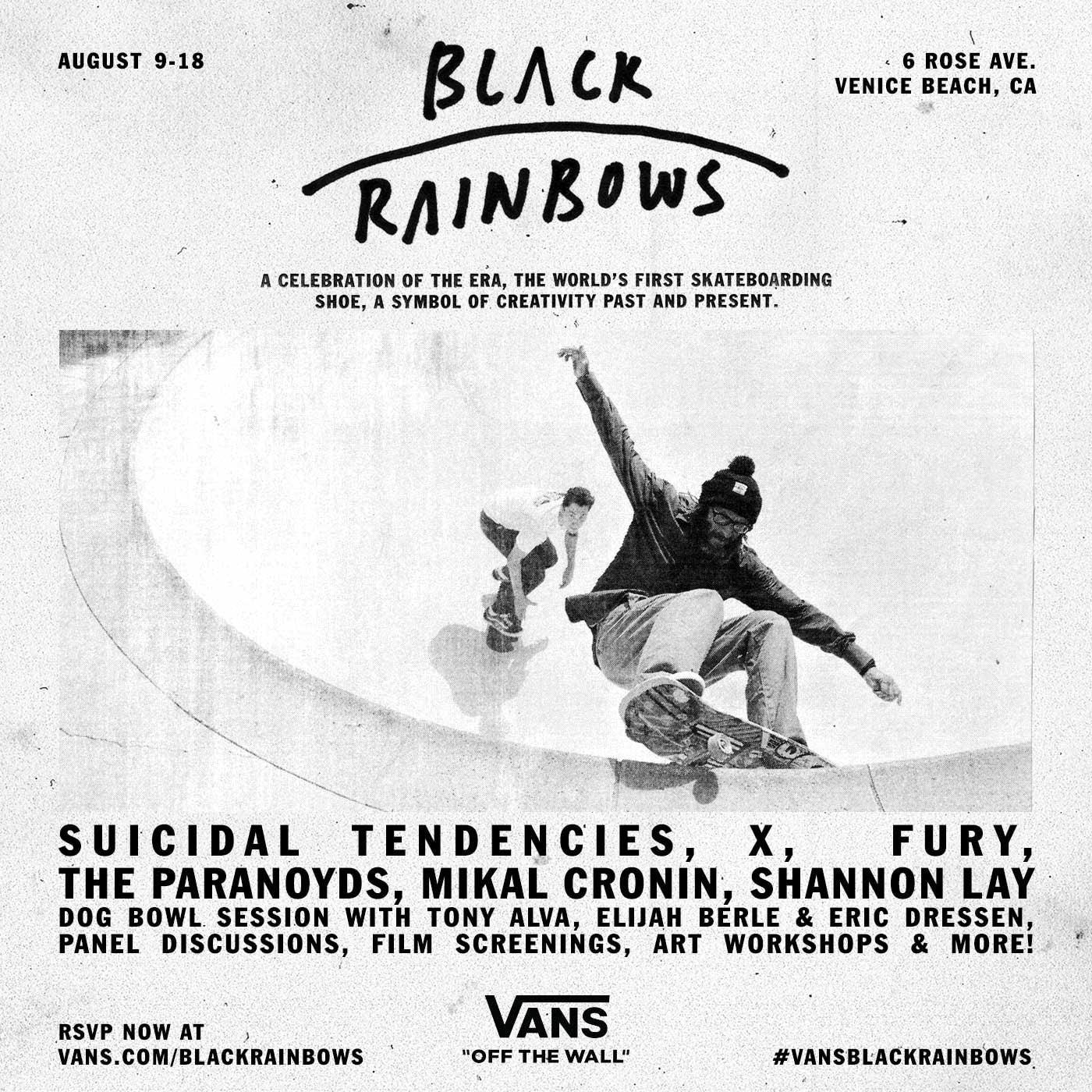 Next month, Vans is presenting "Black Rainbows," a 10-day immersive experience in Venice Beach. Beginning August 9, the brand will celebrate the origins and history of the world's first skateboarding shoe, the Era, and the impact it has made through across skateboarding, art, music and street culture.
Black rainbows aren't just marks left on walls, they are symbols of the creative reinterpretation of the world around you. To showcase the creative depth that is founded in skateboarding, Vans will offer interactive programming that is inspired by the history and origins of the Era and the Dogtown area. Programming will  include Dog Bowl Skate sessions, panel discussions, artist led workshops, live art installations and film screenings. You can RSVP here. (Event will take place at 6 Rose Ave. in Venice.)
Four years ago, we produced an EST. series about the 50-year history of Vans. Check out all 5 parts below!