Vans Will Reissue 'Fast Times At Ridgemont High' Classic Slip-On Next Month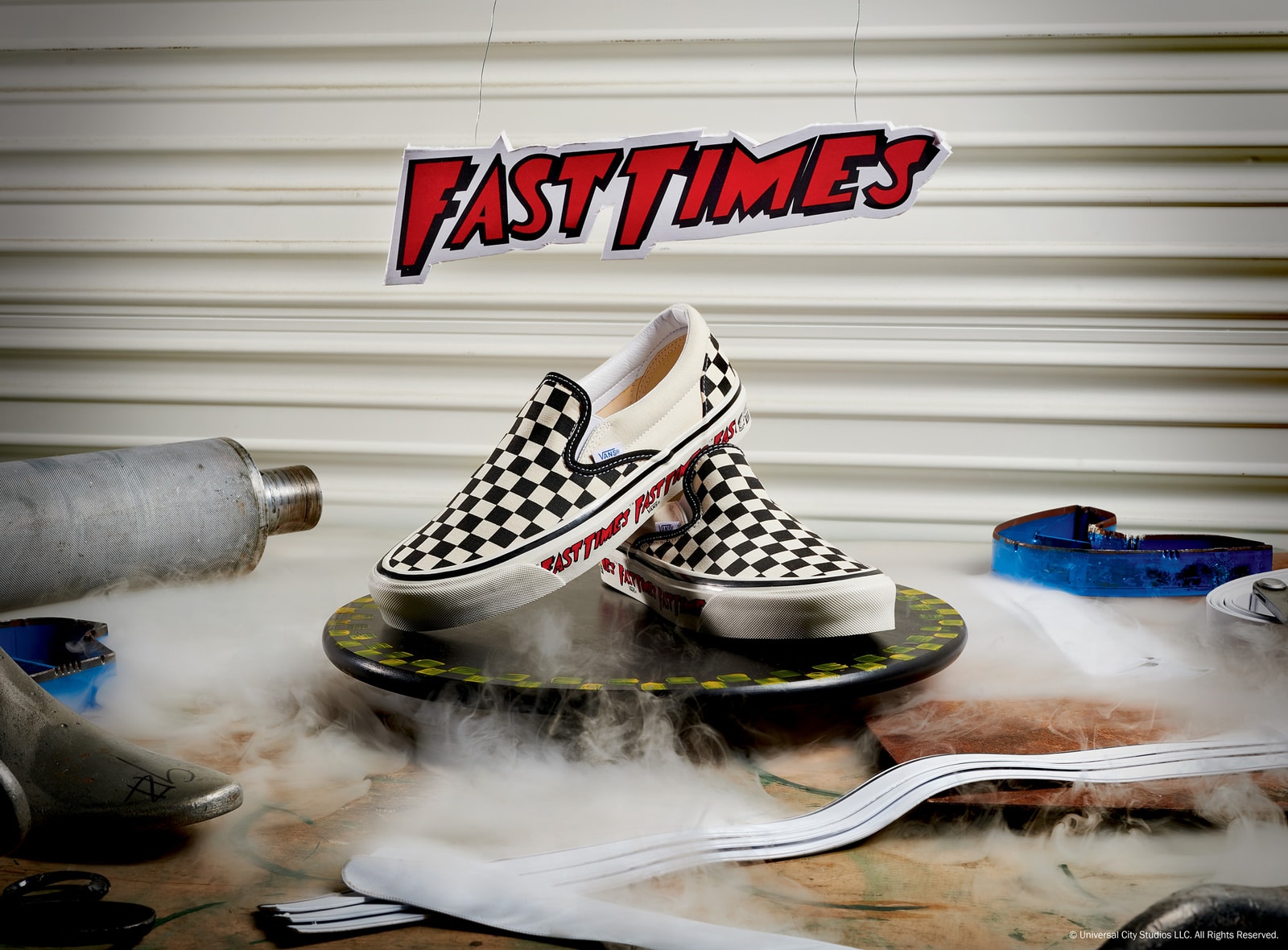 Very few footwear styles are as immediately recognizable as the Vans Checkerboard Slip-On. The Classic Slip-On debuted in 1977, with the Checkerboard pattern being introduced in the early '80s after the Van Dorens noticed kids drawing checks all over their shoes. Shortly thereafter, the movie Fast Times at Ridgemont High came out, with Sean Penn's rocking the shoes and making them famous. For the first time since the film's premiere, Vans will reissue a limited-edition Fast Times Slip-On through their Anaheim Factory Collection.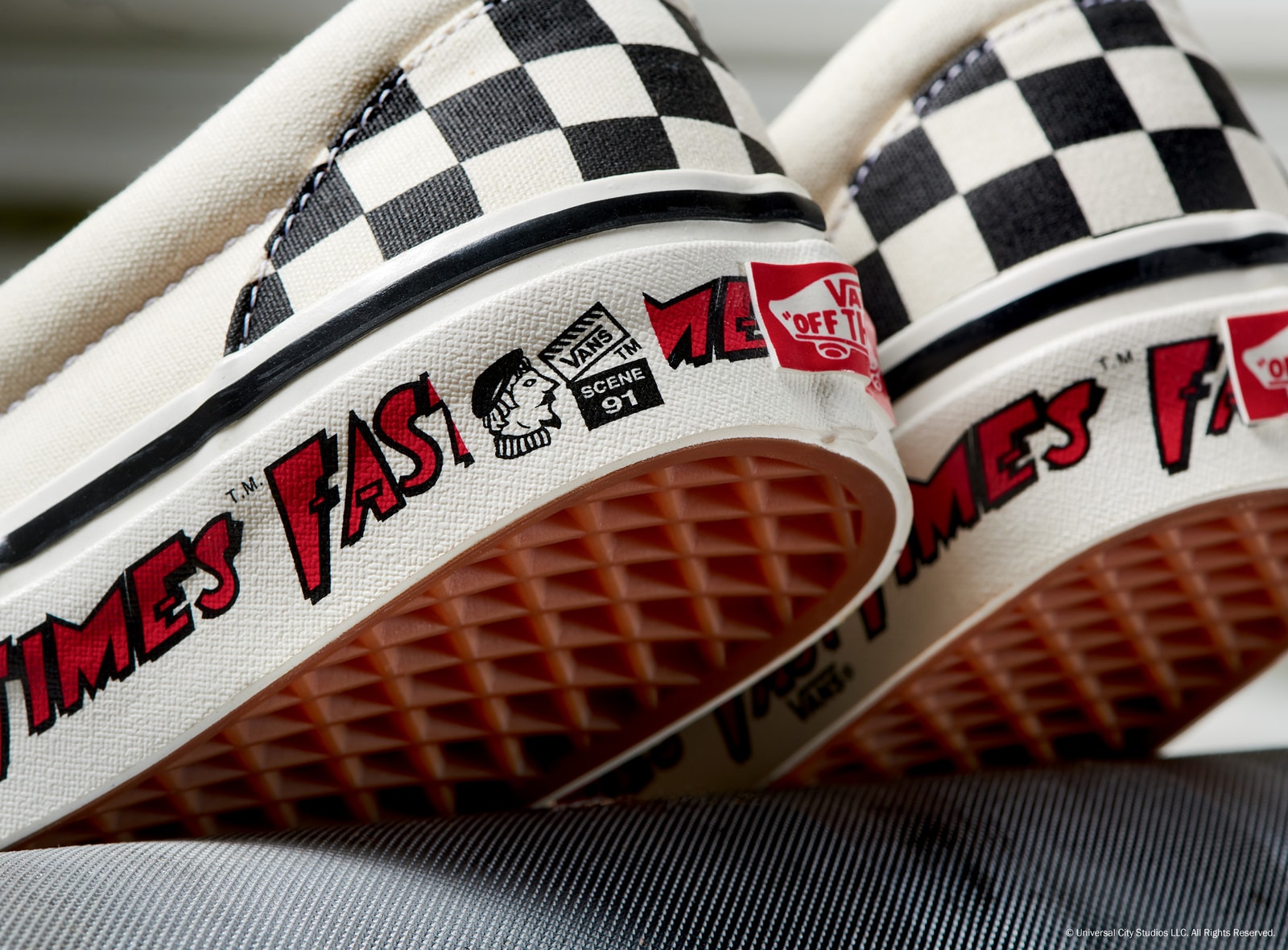 In celebration of the film's release in 1982, Steve Van Doren made a limited run of Fast Times Slip-Ons to giveaway at the Hollywood premiere. The limited nature of the Fast Times design has become one of the most coveted archived styles of the Vans Checkerboard Slip-On. Vans is bringing it back in its original design and construction method within the Anaheim Factory Collection.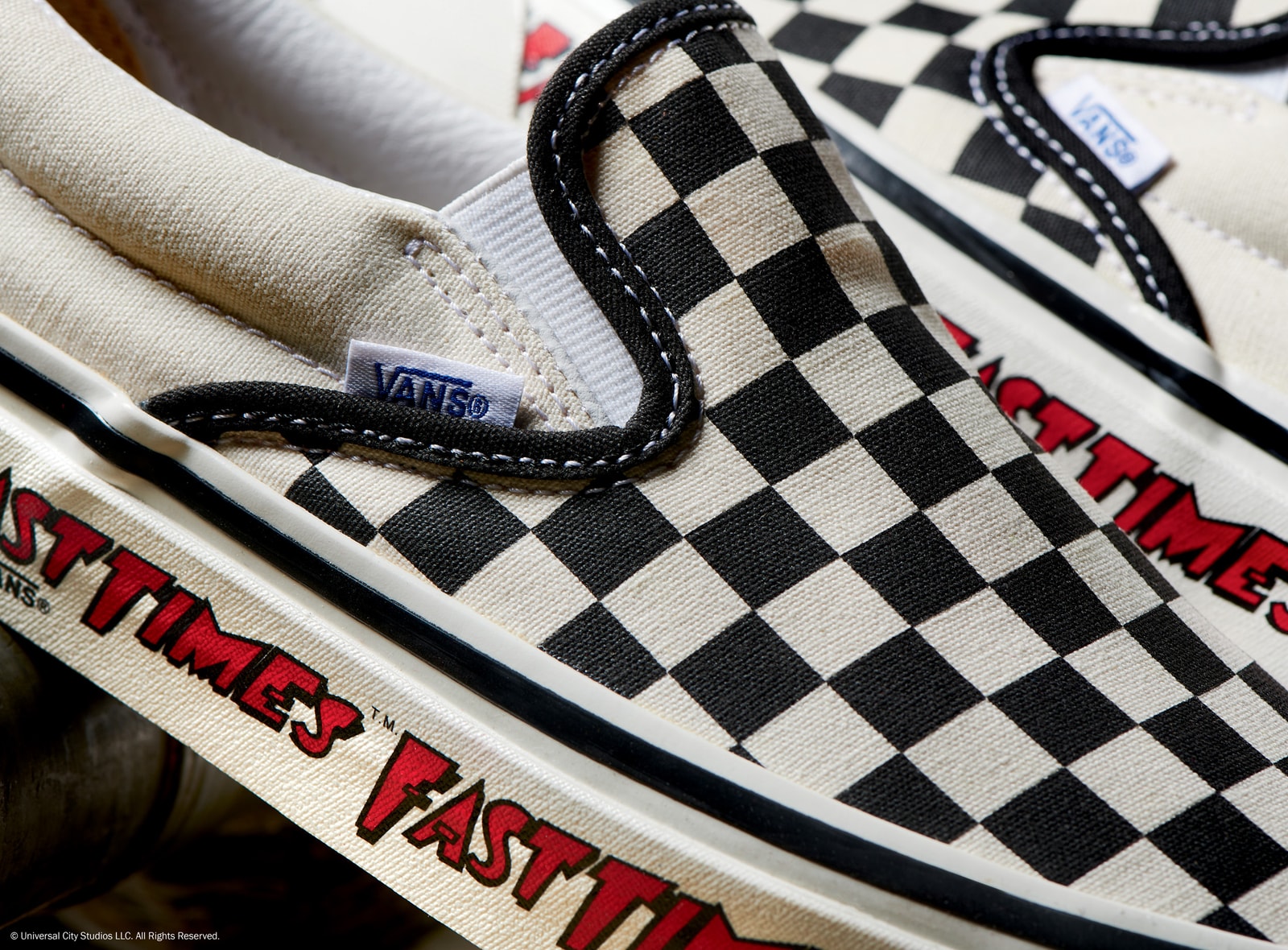 The Vans Anaheim Factory Slip-On 98 DX uses 10 oz. heavy weight Checkerboard canvas uppers and a higher foxing stripe. Like each shoe in the initial promotional run released in 1982, the new Fast Times Checkerboard Slip-On is characterized by a wraparound Fast Times print along the foxing of the vulcanized waffle sole. The shoe has been modernized for today with a Vans UltraCush™ footbed for ultimate comfort.
You'll have to act Fast: the Vans Anaheim Factory Slip-Ons will be available for a limited time online and in select Vans dealers this March. Shop our selection of Vans shoes in The Canteen now!
About six years ago we produced the Vans documentary to end all Vans documentaries with our 5-part EST series. Watch it below!