VANS PARK SERIES' THIRD 2019 QUALIFIER EVENT IS HAPPENING THIS WEEKEND IN CANADA
After the Vans Park Series event in Brazil two weeks ago, the pool of competitors are back and looking to elevate their performance in Montréal, Canada, for the third qualifier event of the 2019 Vans Park Series Pro Tour. Skaters will head to the Montréal Olympic Park, the landmark site of the 1976 Summer Olympics, this weekend to once again improve their Park Series rankings.
This is a historic stop both for the Park Series tour and the country of Canada, as skaters will experience 38,000 square feet of brand new, permanent built-to-spec park terrain, donated by Vans Park Series and the Montréal Olympic Park to the province of Québec for the first time. This skatepark will be the first-ever Canadian VPS-certified park terrain legacy course. The new park—christened the Vans Skatepark—will be free, open to the public, and accessible to skateboarders of all skill levels and aims to nurture skate culture and local community.
Canadian talent hoping to earn a wildcard spot in the competition include Riley Boland, Adam Hopkins and James Clarke, along with Montréal native Phil Dulude. Check out the latest confirmed field of competitors for the Canada stop, including new challengers, and tune in to watch some of the most talented skaters from all over the world battle it out on Saturday, July 13 at vansparkseries.com.
The 2019 Vans Park Series Pro Tour will be streamed live on July 12 and 13 at vansparkseries.com (in English).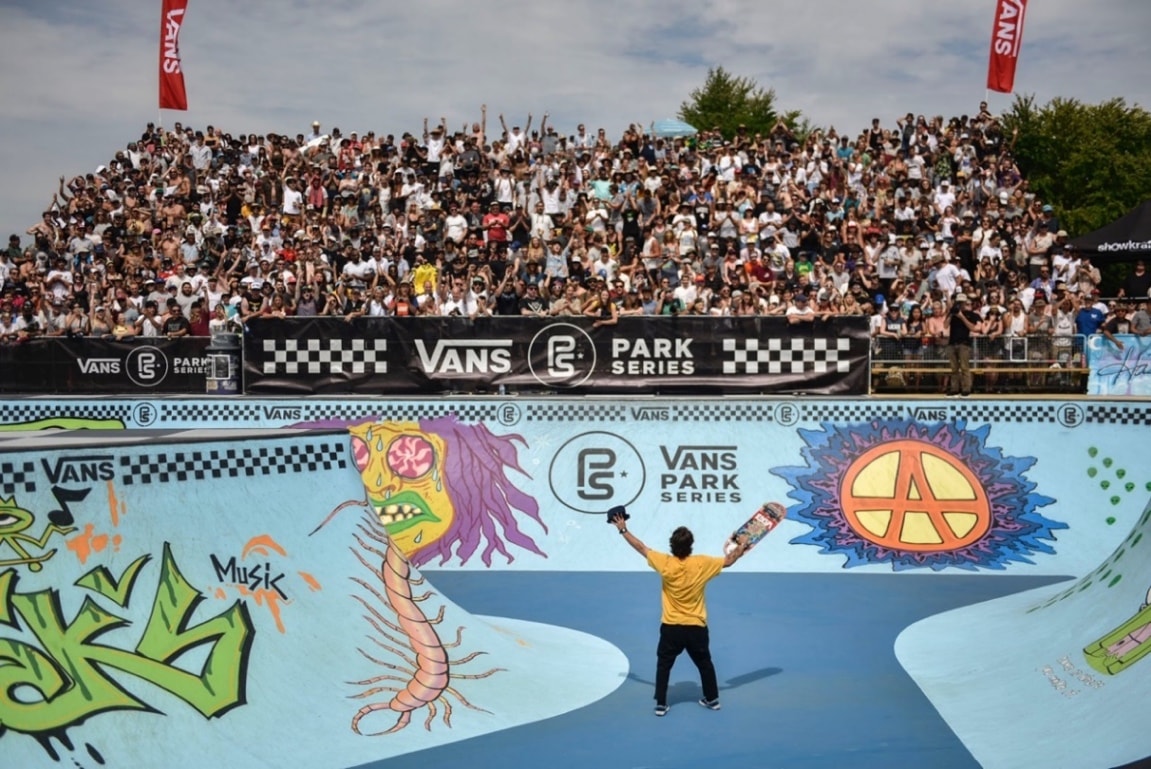 Pedro Barros at the 2017 Vans Park Series in Vancouver, British Columbia.