VANS PARK SERIES CONTINUES THIS WEEKEND IN SAO PAULO, BRAZIL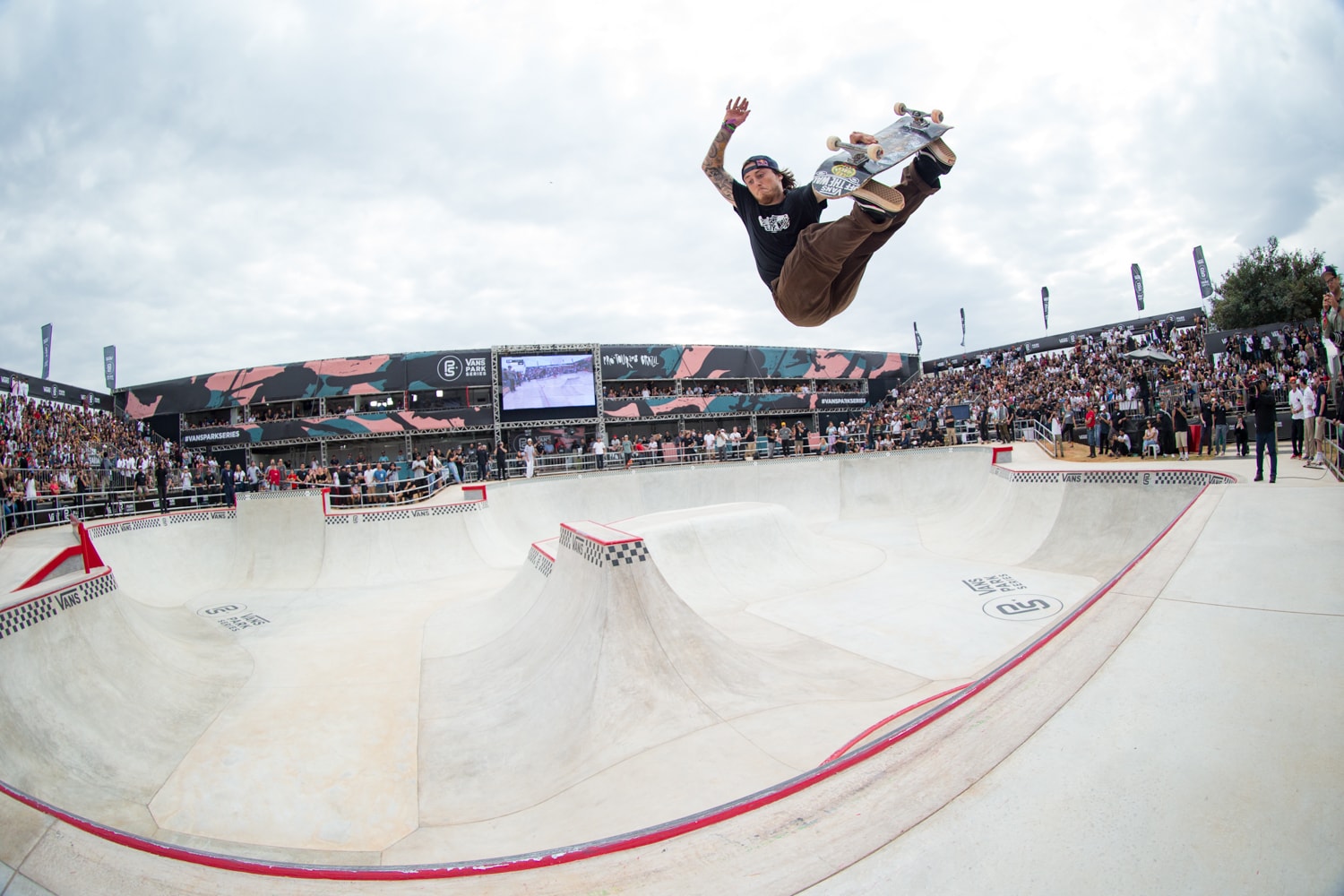 PS 2019 Tour Wildcard, Chris Russell in the Brazil Finals last year.
A long list of impressive park terrain skaters are set to compete at the second stop of the Vans Park Series 2019 Pro Tour in São Paulo, Brazil. Every VPS stop has a unique history, but Brazil has one of the oldest and most passionate skate scenes to date (see Jeff Grosso's recent "Loveletters To Skateboarding").
With new names appearing on tour since the last stop in Shanghai, this event will be a must-watch for top contenders like Brazilian superstars Pedro Barros and Yndiara Asp, leading tour pros such as Roman Pabich and Patrick Ryan, and the return of past tour favorites Ronnie Sandoval and Chris Russell. Adding to the drama, a voracious field of local Brazilian talent have shown their teeth, eager to get onto the tour circuit and fight their way to the top. See the confirmed field of competitors for the Brazil stop, including new challengers, event wildcards and local names below, and tune in to witness the best park terrain rippers from around the globe on Sunday, June 23 at vansparkseries.com.