VANS PARK SERIES LANDS IN FRANCE NEXT MONTH

On August 9, the Vans Park Series Pro Tour will land in Paris/Chelles, France, for the final qualifiers before the World Championships in Salt Lake City, Utah, in September.
Held at the brand-new permanent VPS-certified built-to-spec course—Vans-Cosanostra Skatepark de Chelles—participants will get a chance to test out the new terrain, while local skate aficionados will witness the world's best park terrain skating event. The Chelles location is one of three new park terrain constructions that Vans Park Series is donating in 2019.
Coming off back-to-back first place wins in Brazil and Canada, Pedro Barros and Yndiara Asp (pictured below) will be big names to watch at this fourth stop of the tour as they look to keep their lead going into the finals. Representing France, women's challenger Shani Bru is slated to show-off on her home turf with hopes to secure one of the top five spots to advance to World Championships.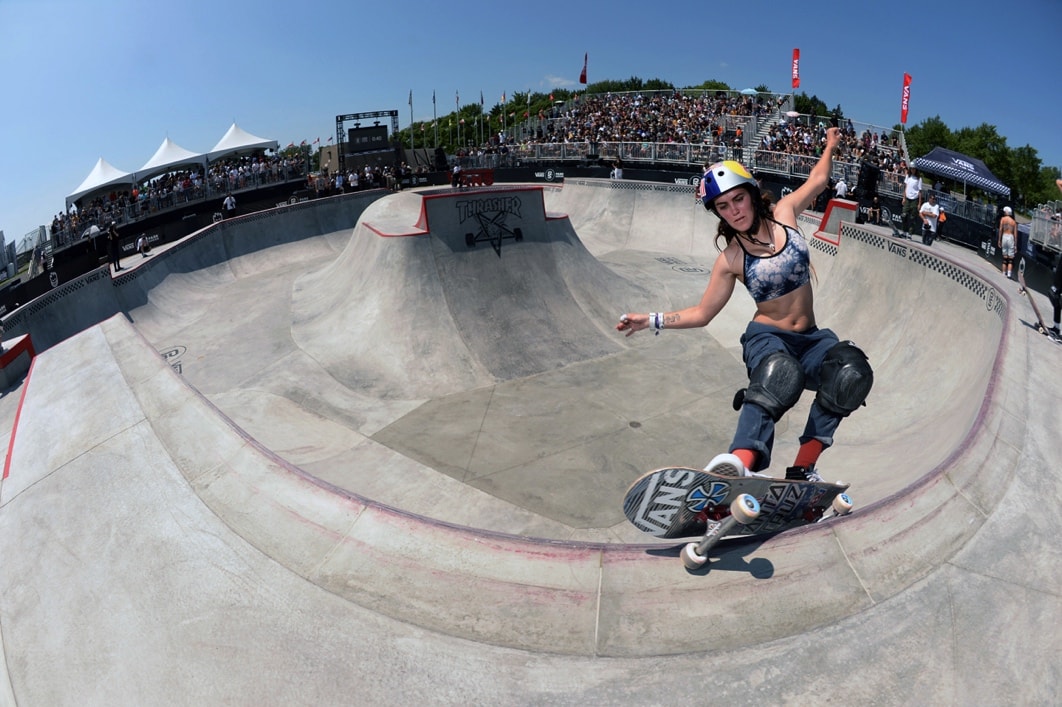 At the event, spectators and fans will be engaged throughout the venue in the Vanguards Village—a physical celebration of individuality, creativity, and self-expression. There will also be skate clinics and a mini-ramp for guests to get involved and skate alongside a number of the Vans EMEA skate team. In the Izone, local fans will also have the opportunity to create their own customized Vans.
Vans Europe partnered with the town of Chelles to build the new permanent skatepark, aiming to encourage the local Paris community to push skating to the next level and join in the inclusive and creative nature of the sport. Find the latest VPS event highlights here.
The 2019 Vans Park Series Pro Tour will be streamed live from Paris-Chelles on vansparkseries.com on August 10.