VANS POOL PARTY 2019—PHOTOS BY DAVE SWIFT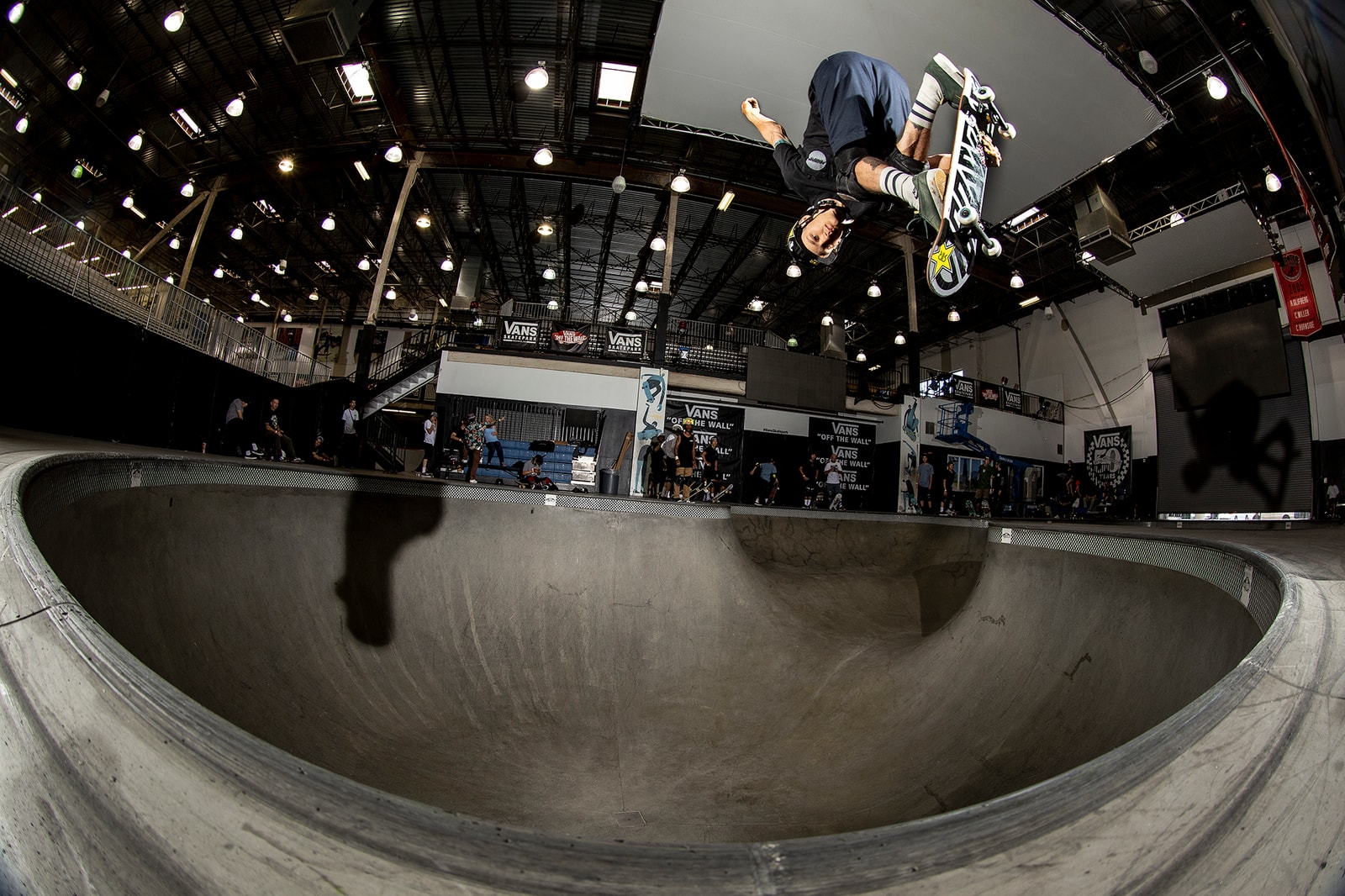 Tristan Rennie, indy dive.
PHOTOS & WORDS: Dave Swift
May 4, 2019
It all started in 2005 at the Vans Skatepark in Anaheim, California, with the very first pool party in the infamous Combi pool. Back in those days the pool was coated with white plaster and had red, white, and blue tiles and was the birthplace of classic pool contests in the modern era. At the start of the day there were 14 banners with the names of division winners hanging above the deep concrete bowl for all to see and tomorrow they will add one more. There are rumors that this will be the last event in this location and it will be moved to the new Reverse Combi in Huntington Beach. But, for now, that is only a rumor.
All day Saturday the fans of skateboarding were given quite a show as current pros, masters, and legends grinded, slid, and aired above, in and around the concrete pit. If walls could talk the stories these could tell. Enjoy the photos.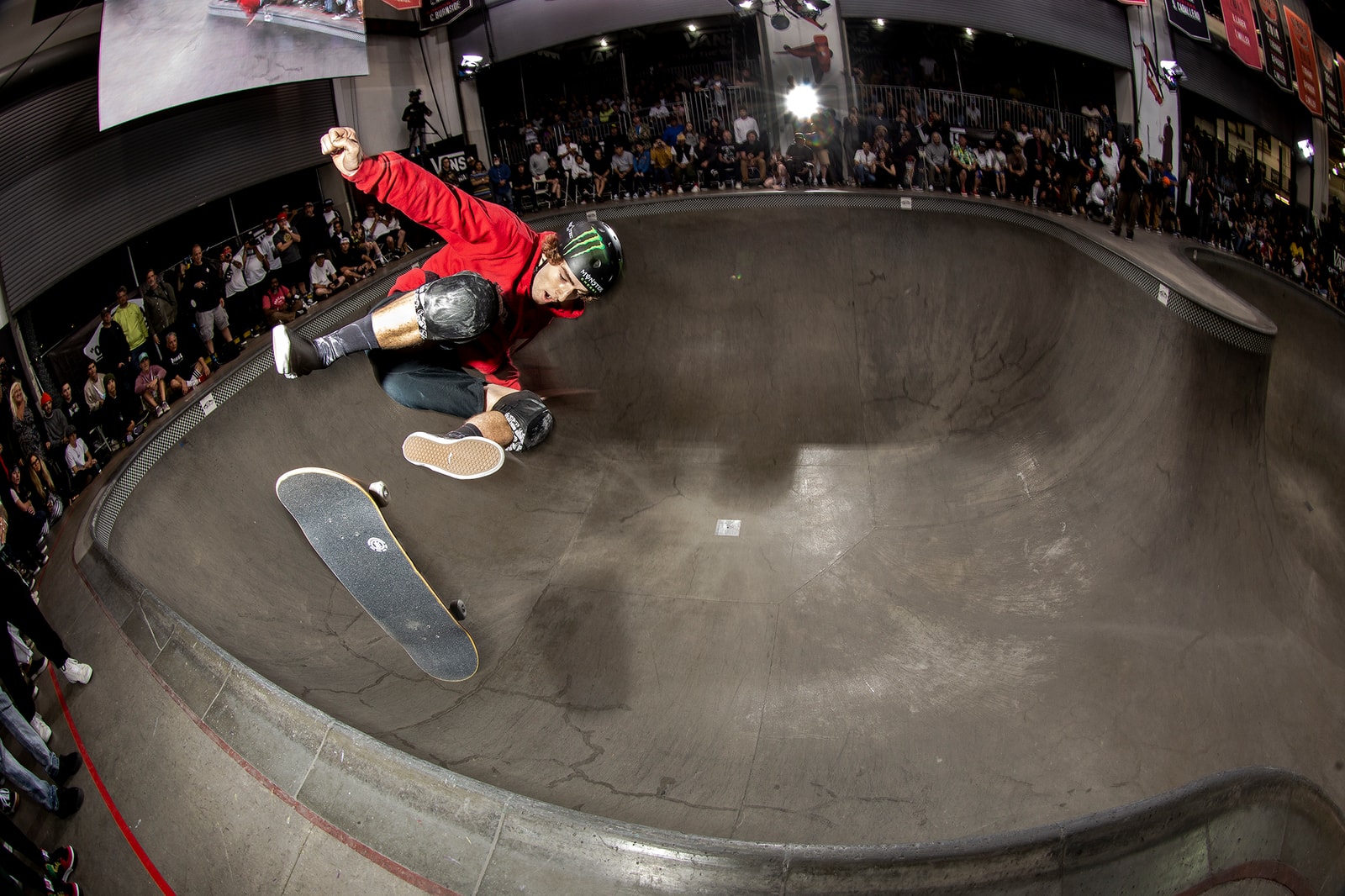 Tom Schaar, switch flip. Yes, really.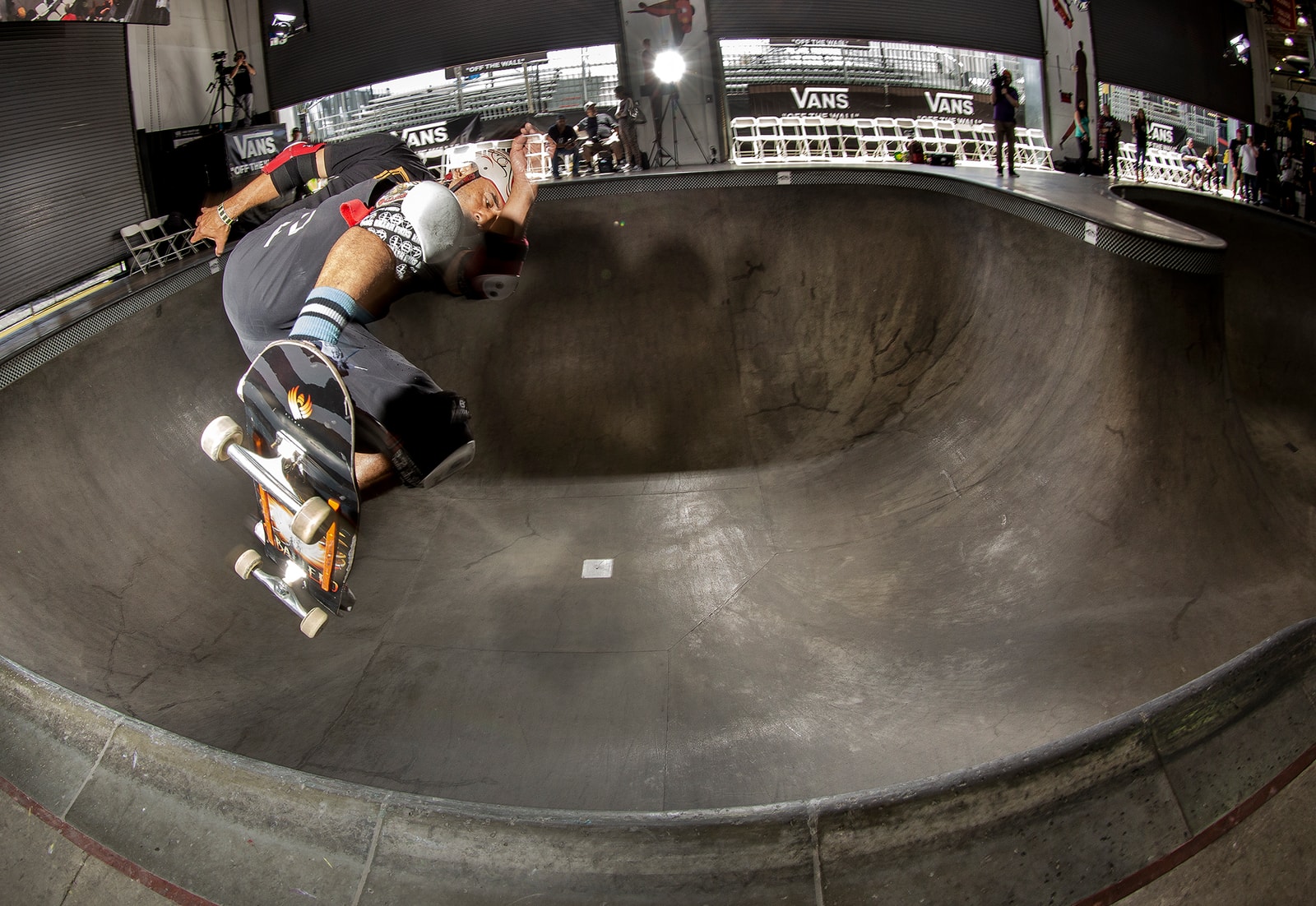 Steve Caballero, Caballerial.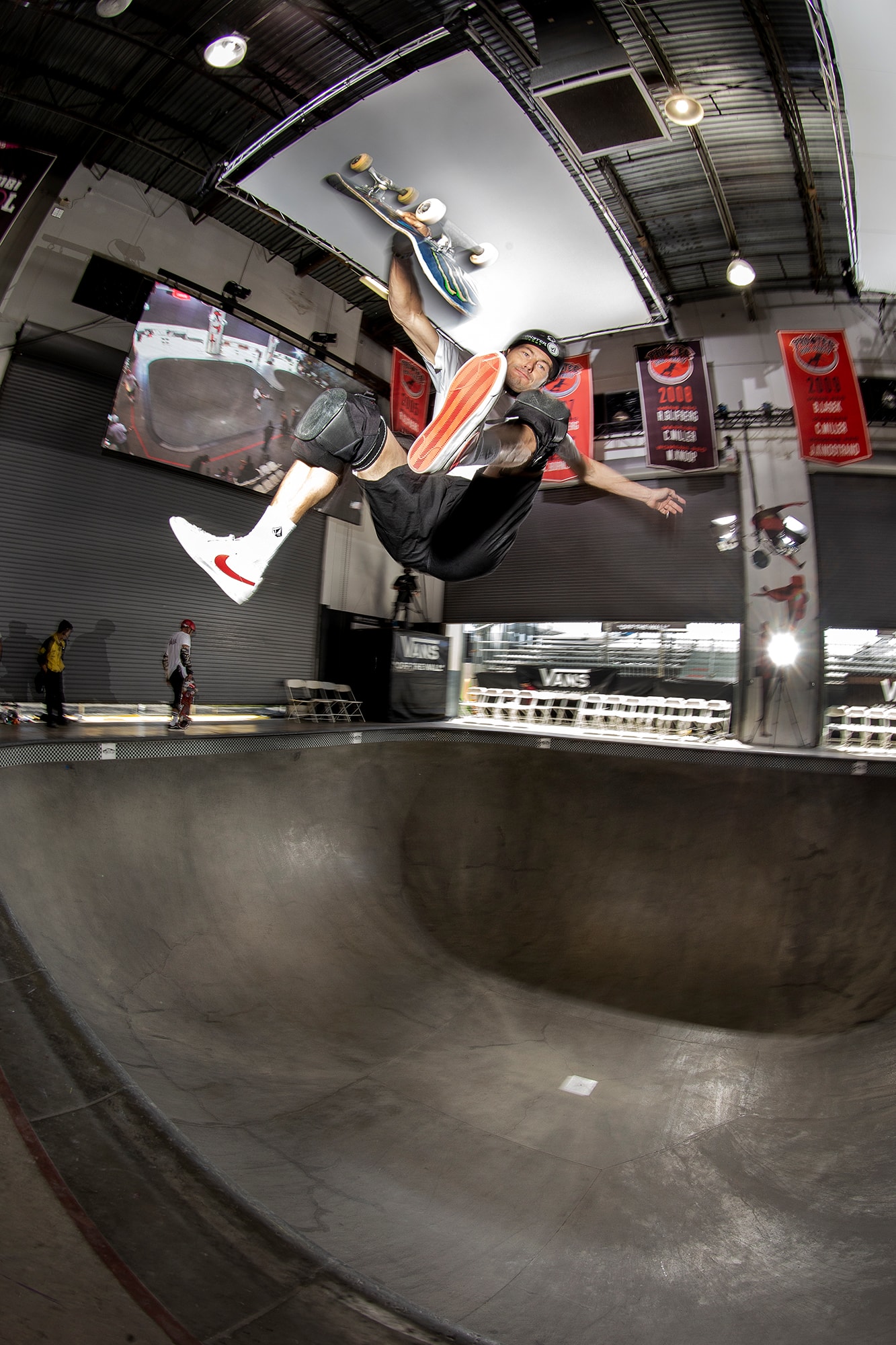 Rune Glifberg, heelflip frontside air.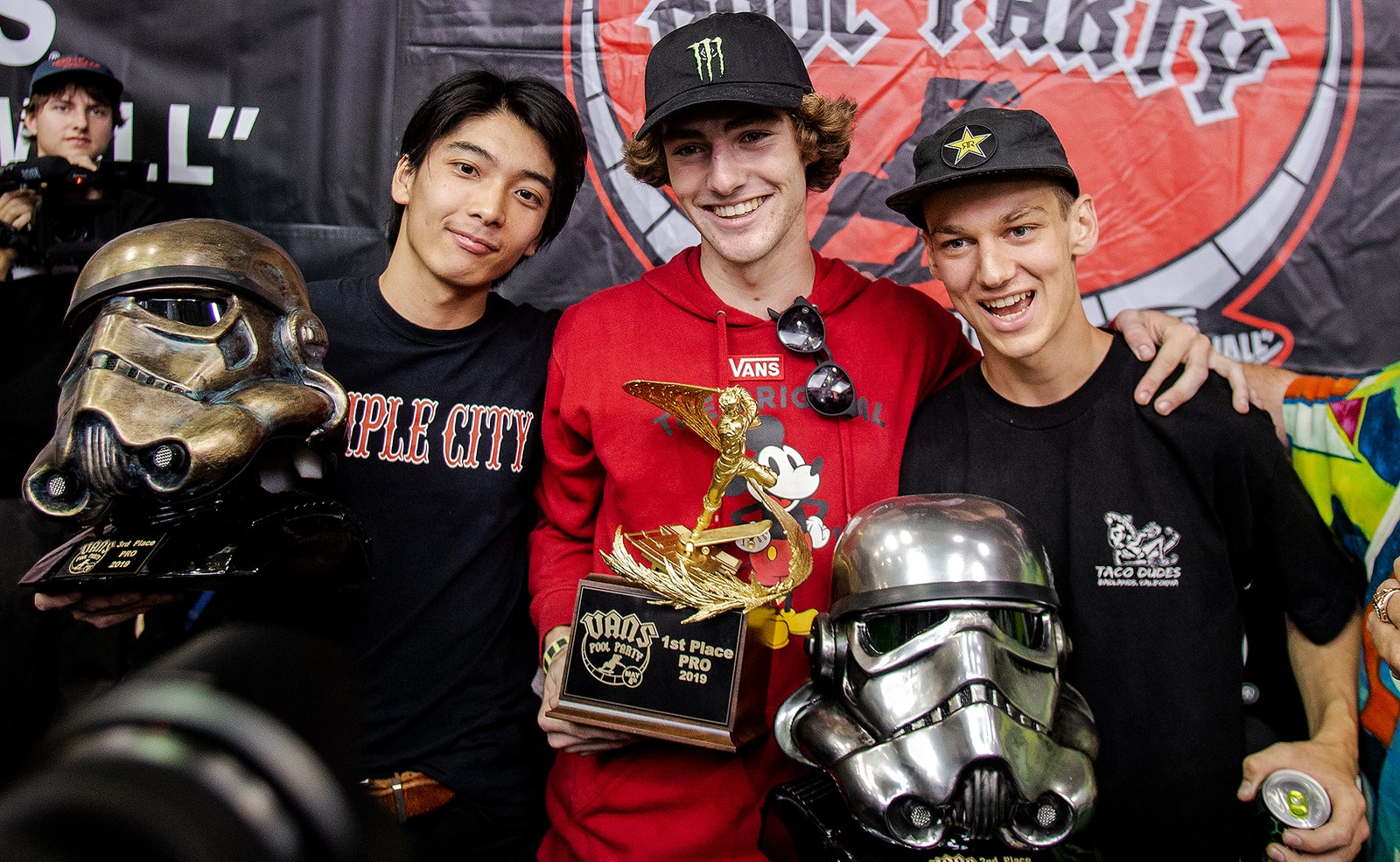 The Pro podium.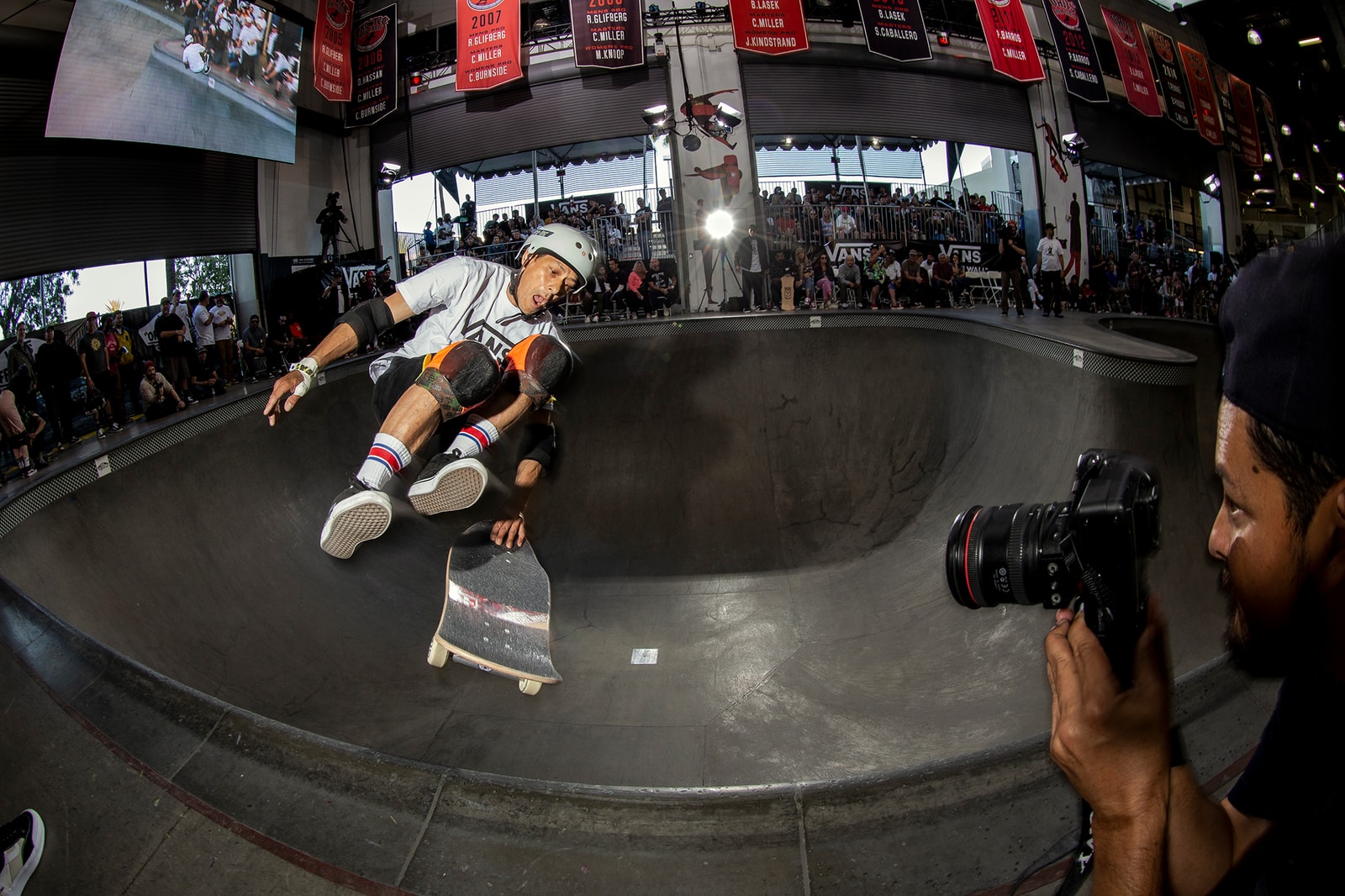 Nicky Guerrero, fingerflip lien to tail.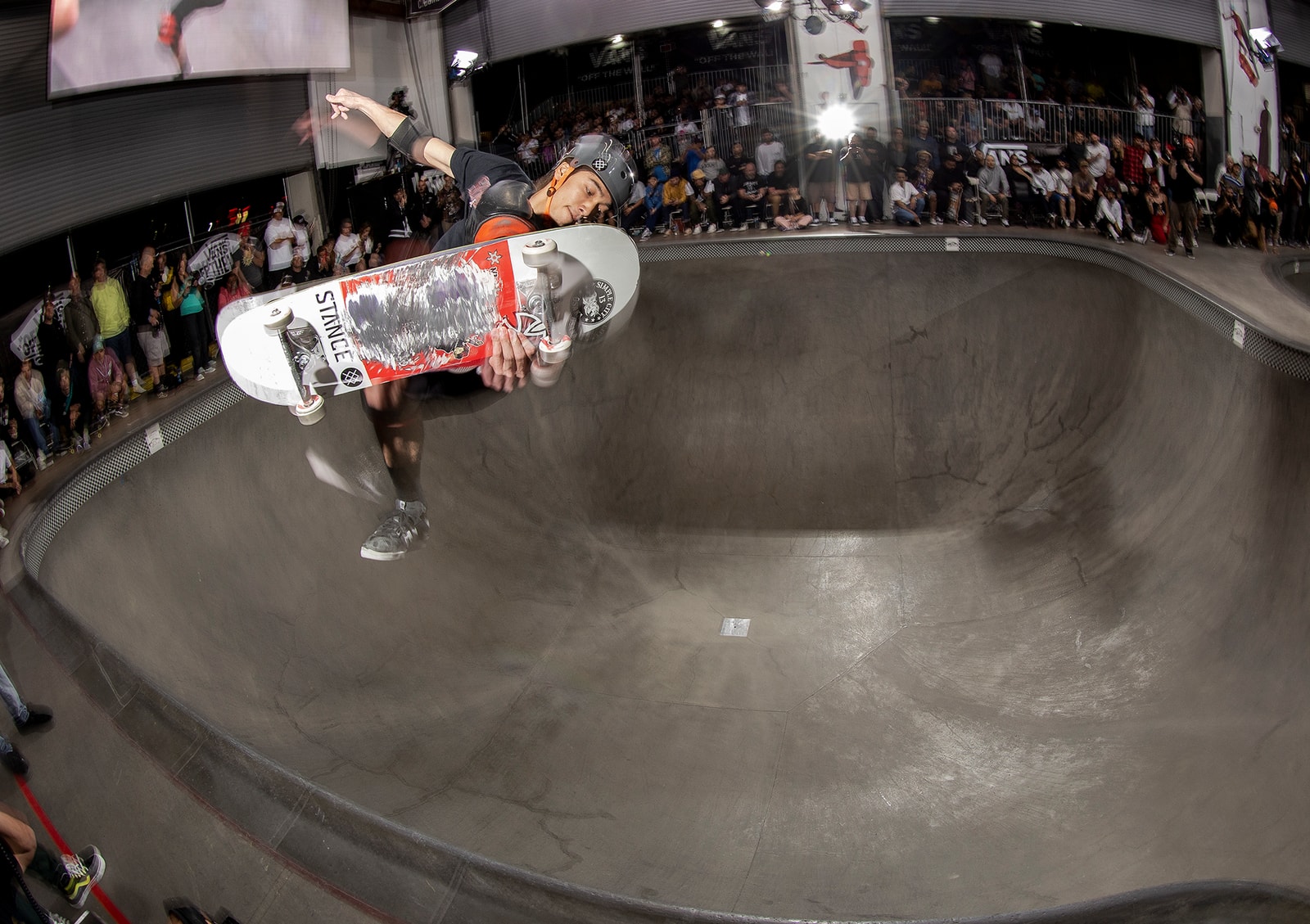 Moto Shibata, lien fastplant.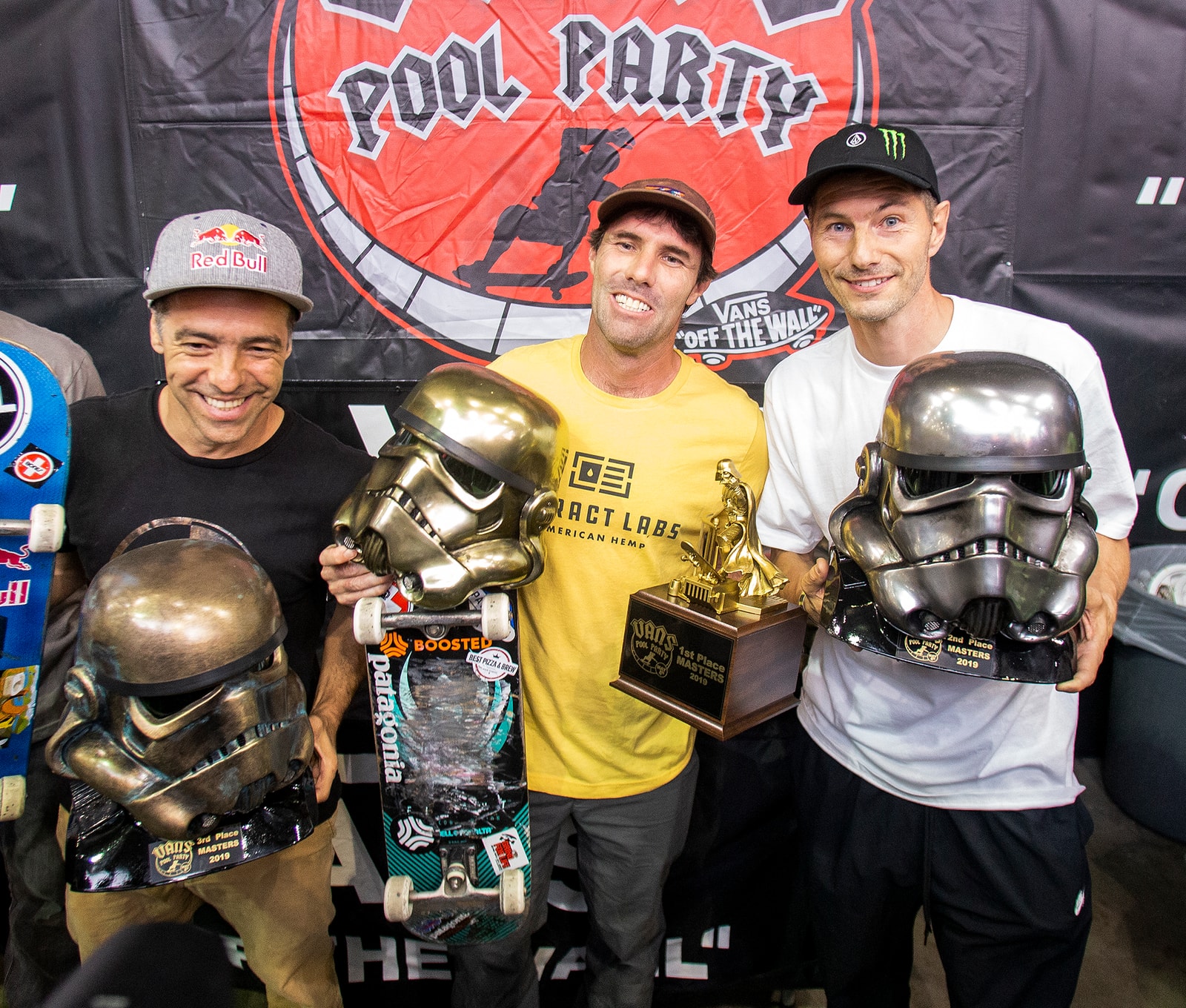 Masters podium.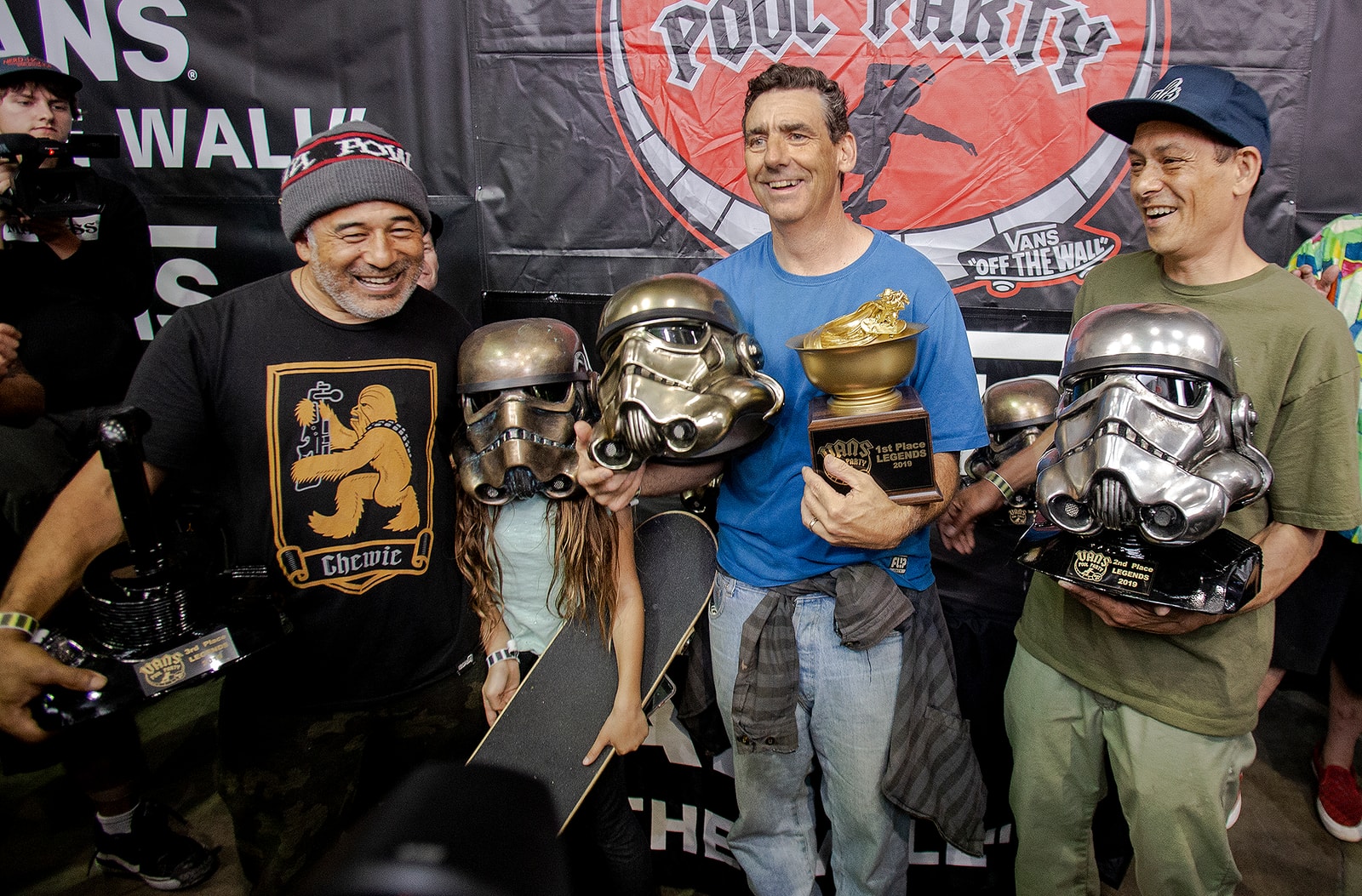 Legends podium.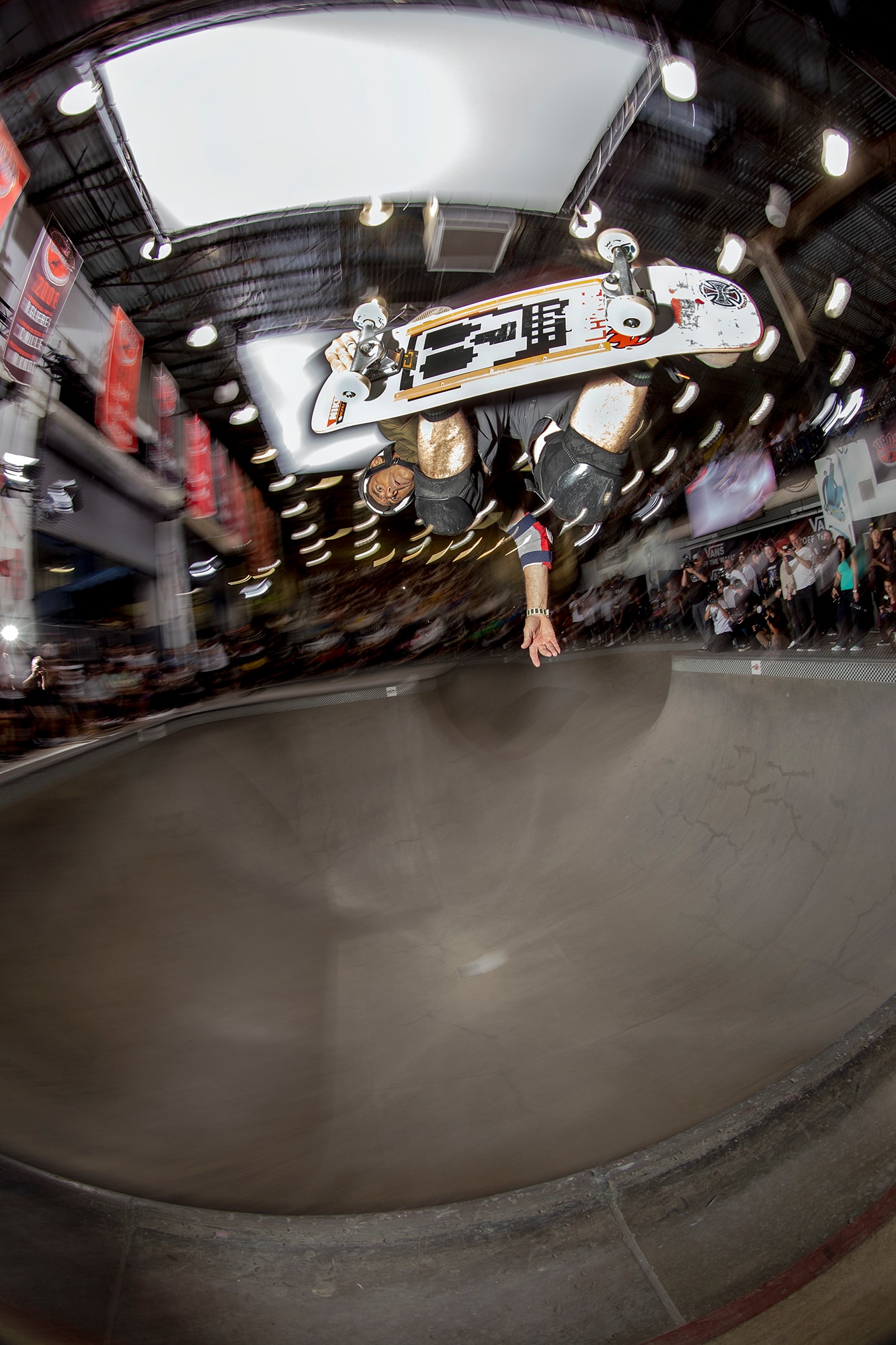 Lance Mountain, backside air.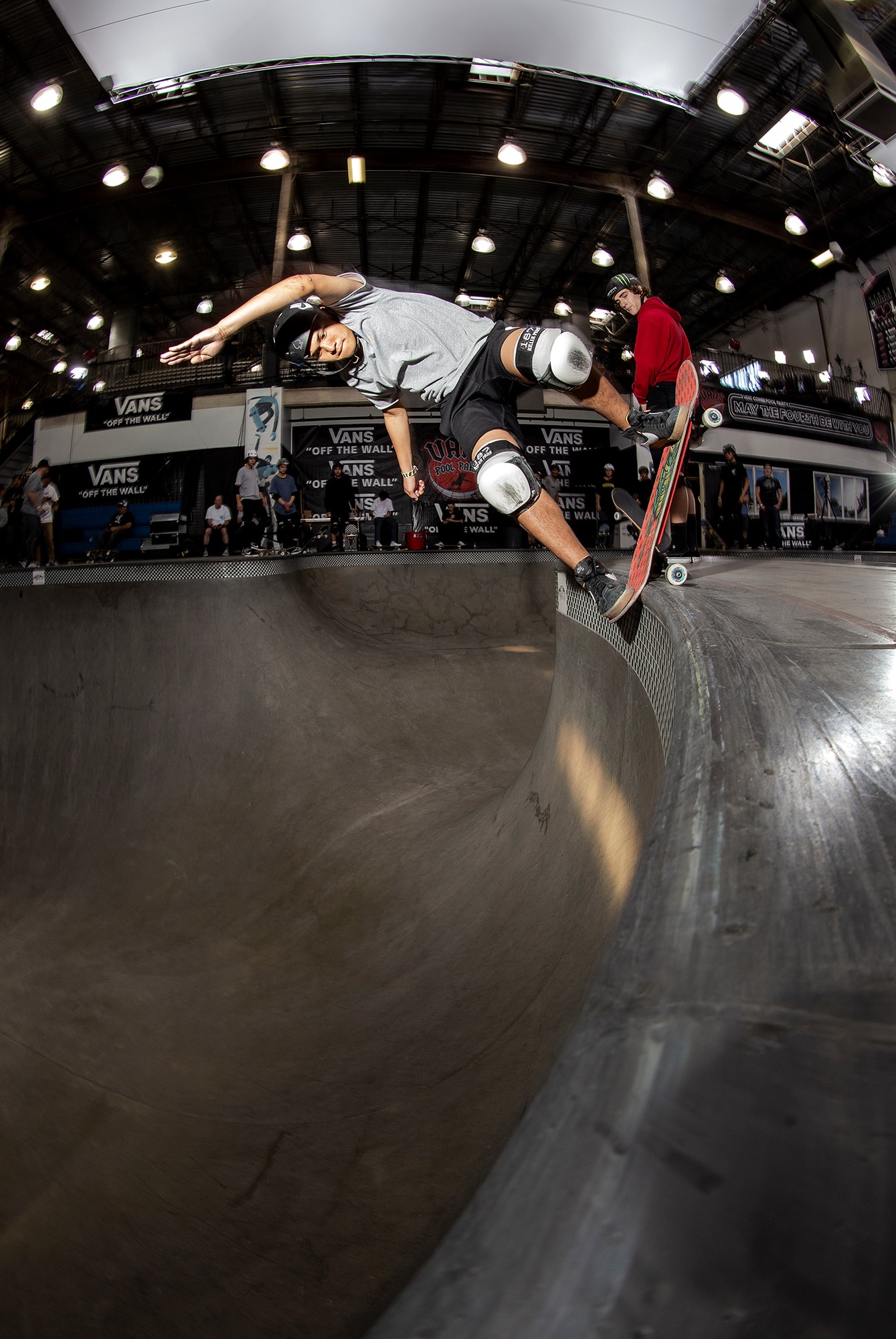 Kiko Francisco, bluntslide over hip.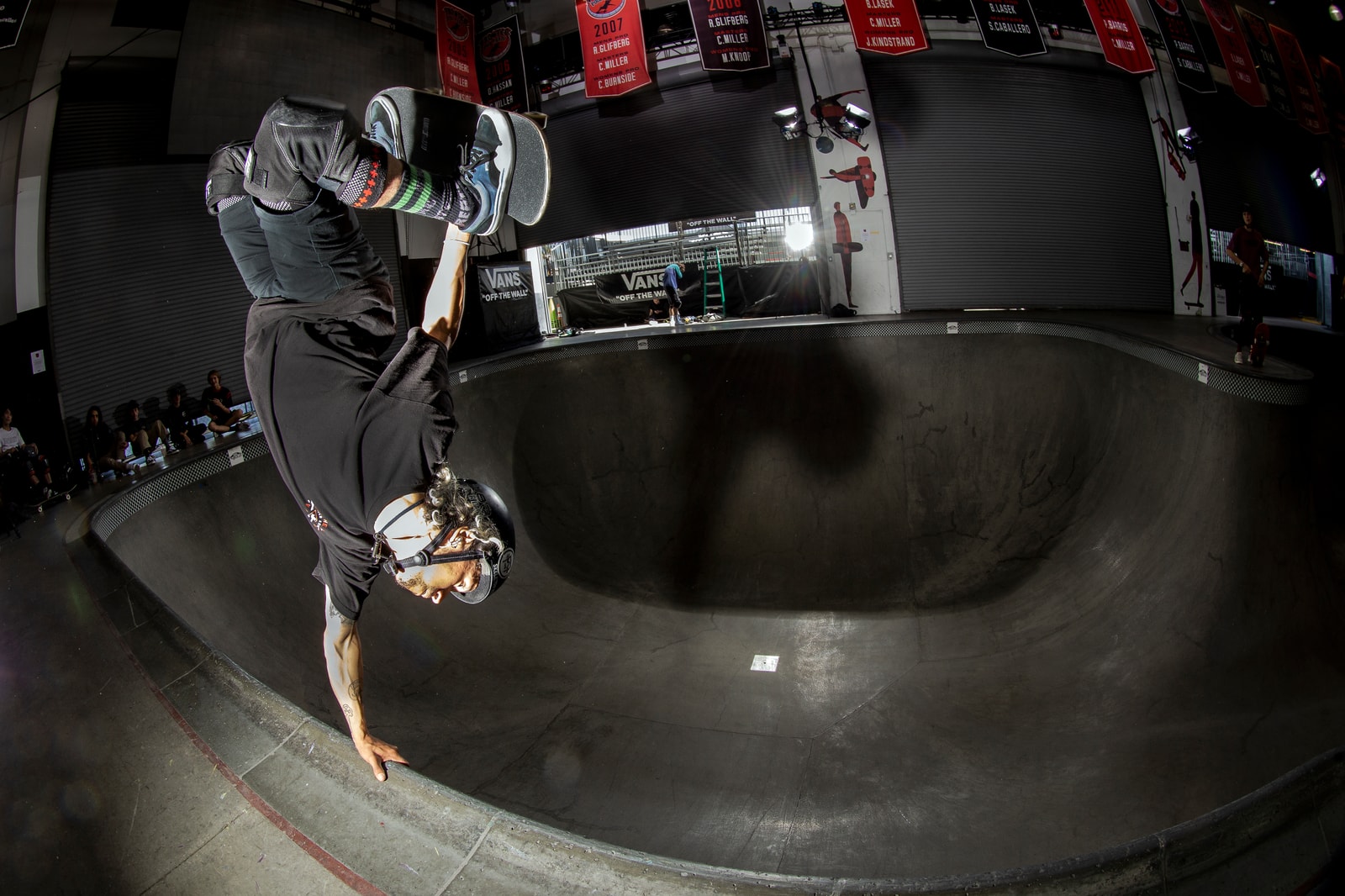 Josh Rodriguez, Andrecht.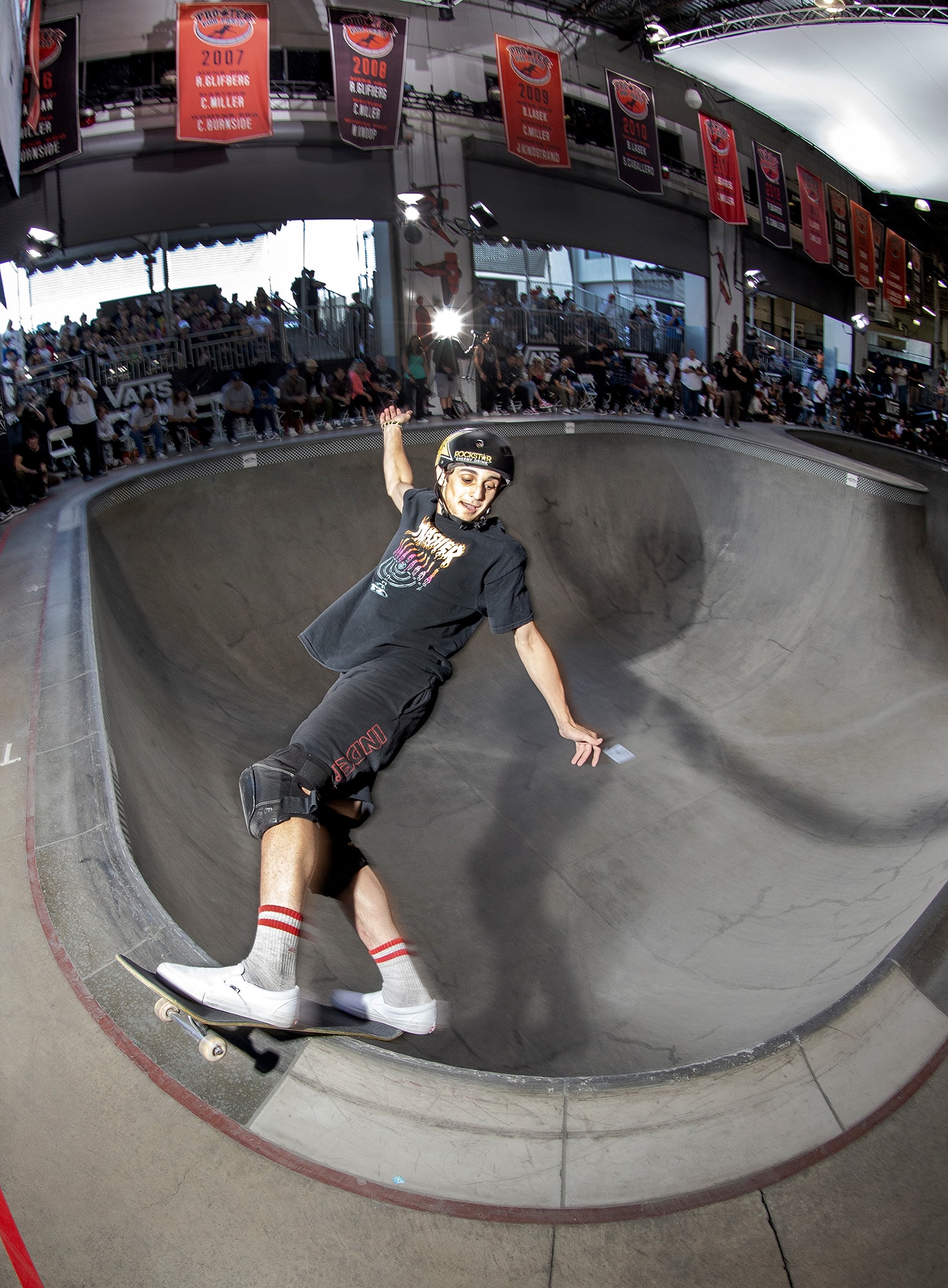 Cory Juneau, frontside boardslide through the corner.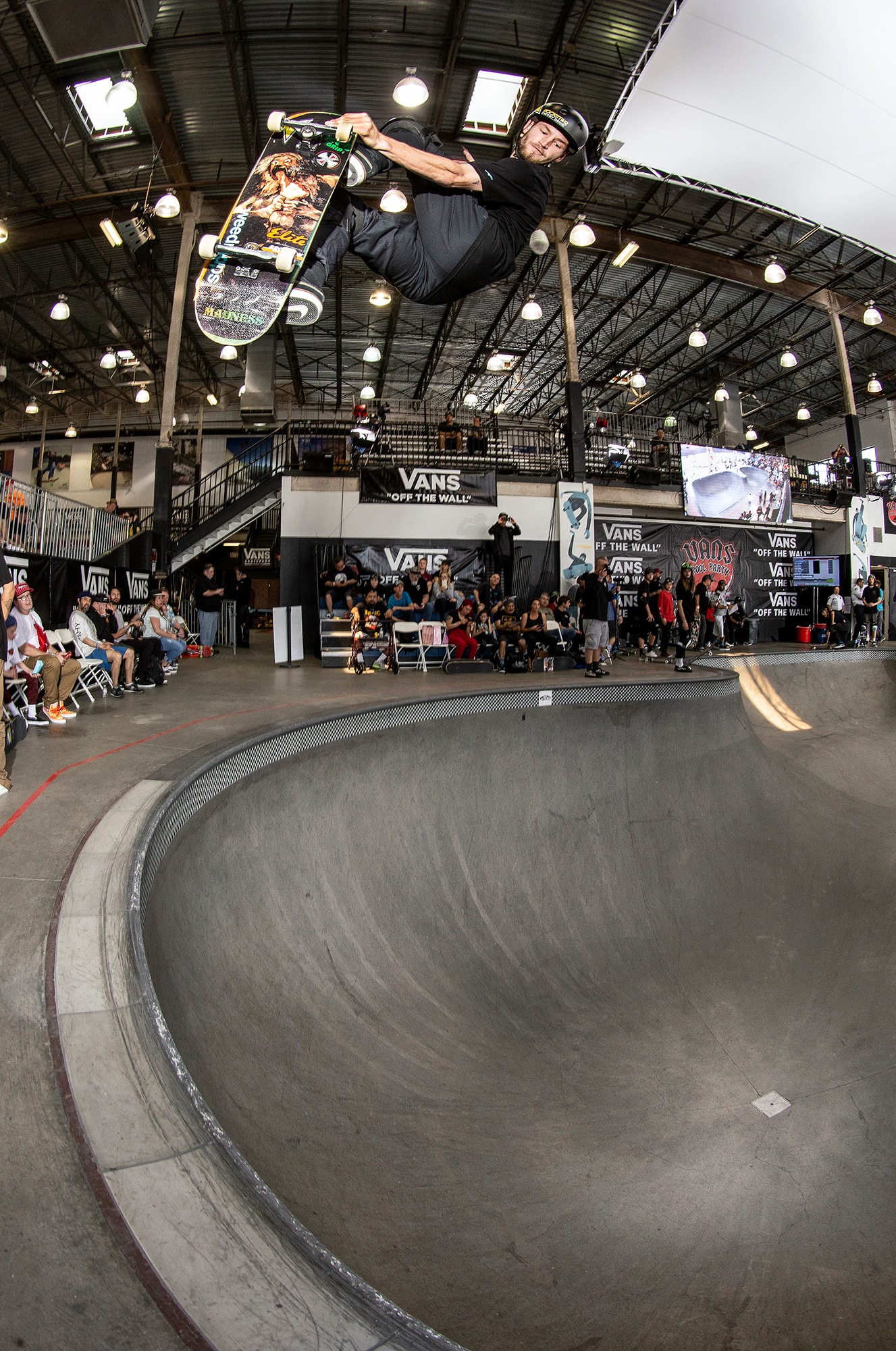 Clay Kreiner, lien.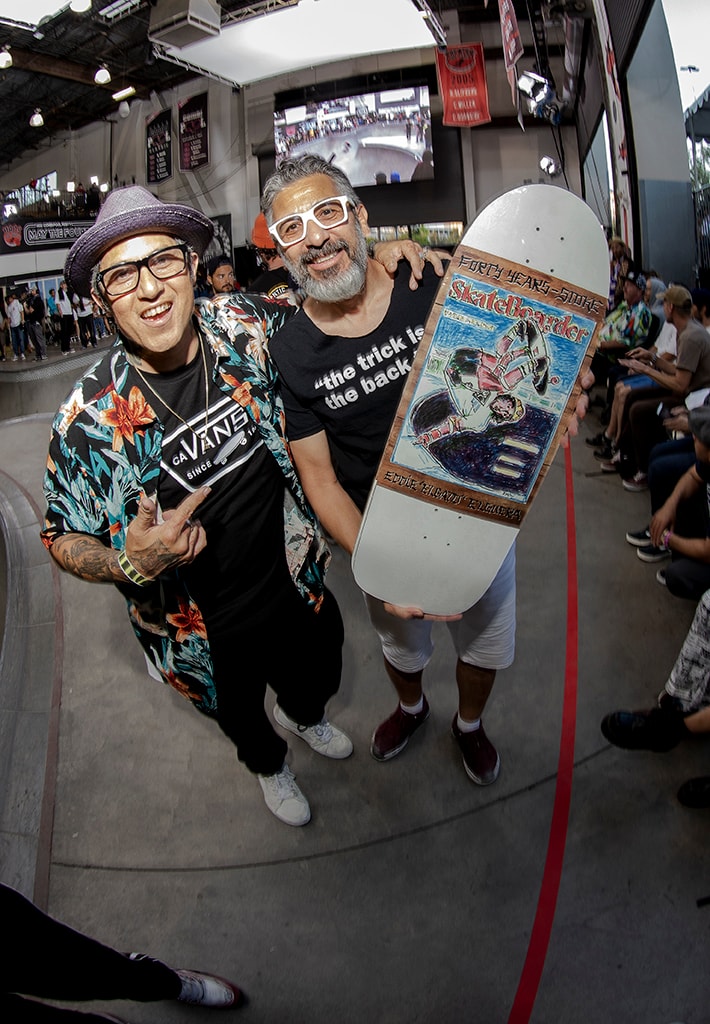 Christian Hosoi and Eddie Elguera.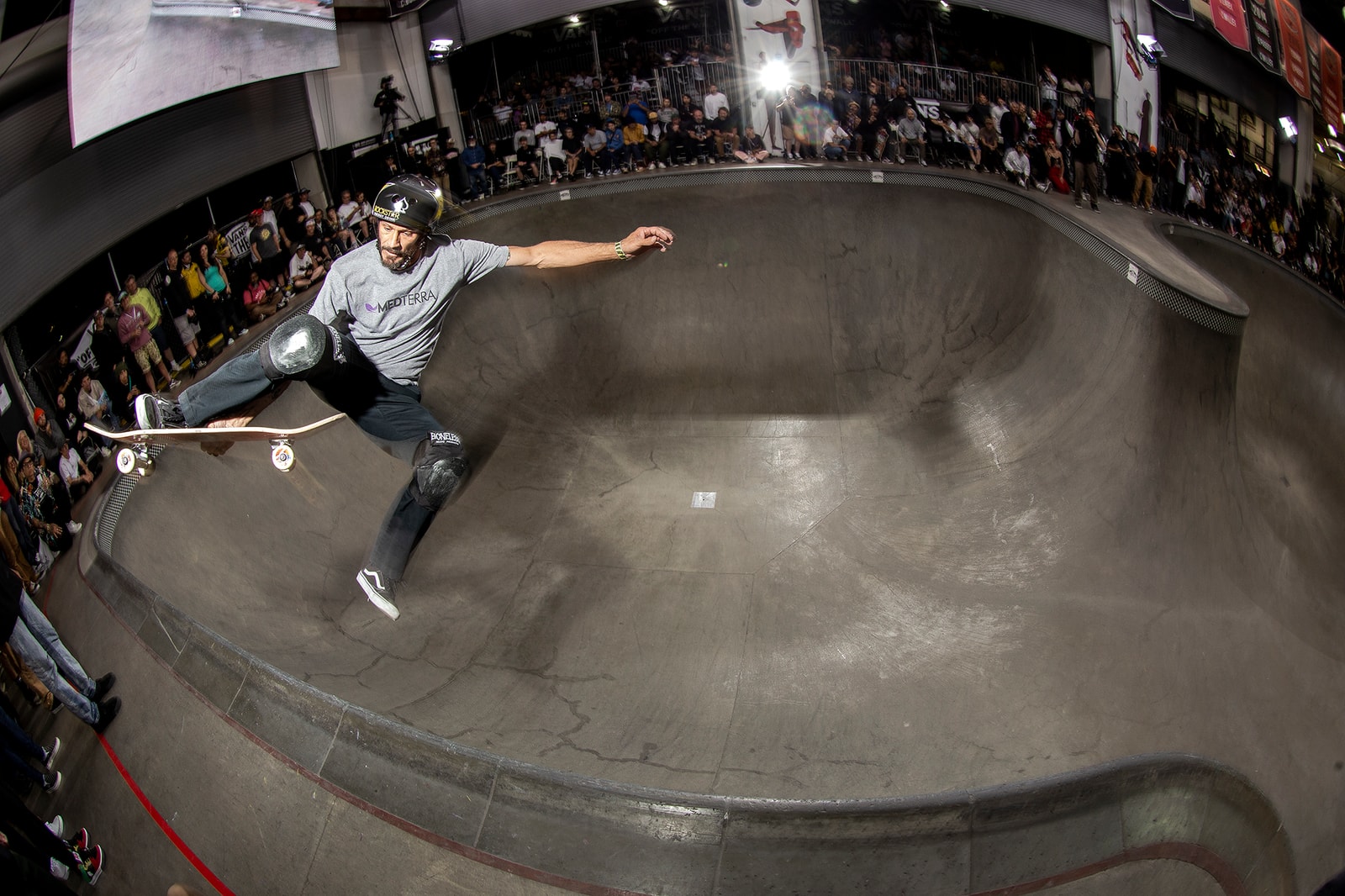 Bucky Lasek, stalefish boneless.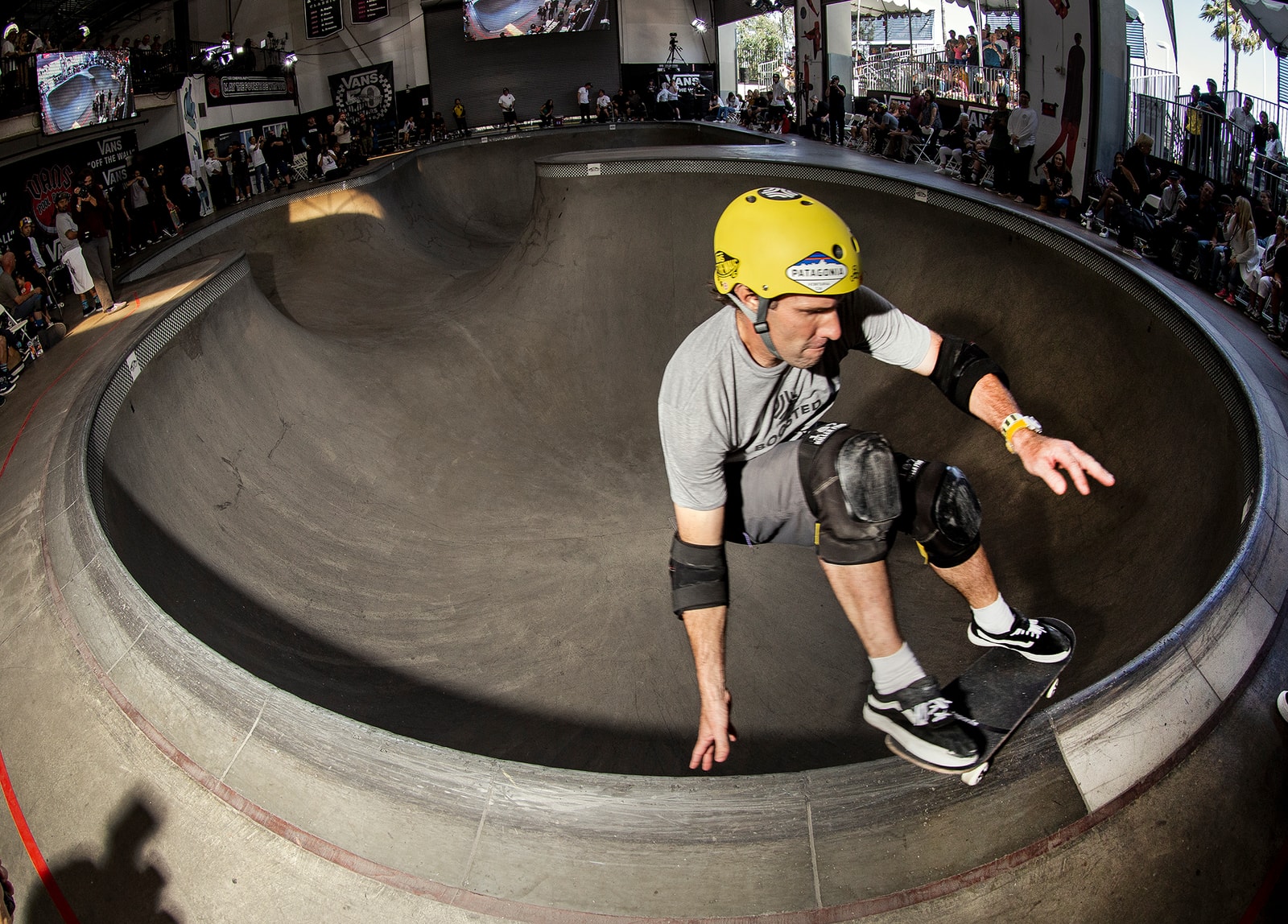 Andy Macdonald, layback Smith.