Vans' Illuminating 'Reflective Pack' Spans Footwear, Apparel & Accessories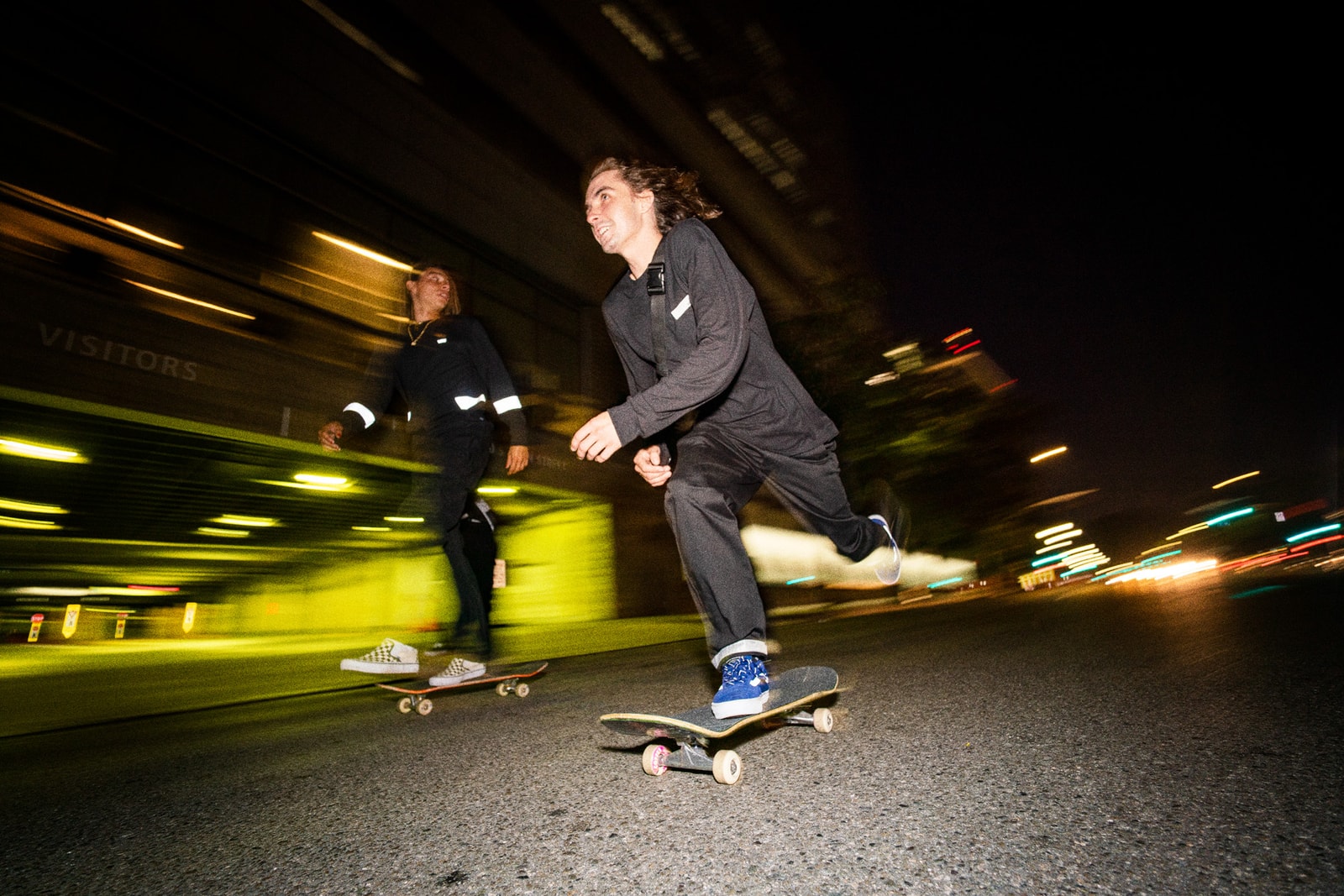 Vans has released the Reflective Pack, an apparel collection inspired by an understanding of the elements skaters face, day or night, and spans footwear, apparel, and accessories that illuminate at night. This is how you show your dark side.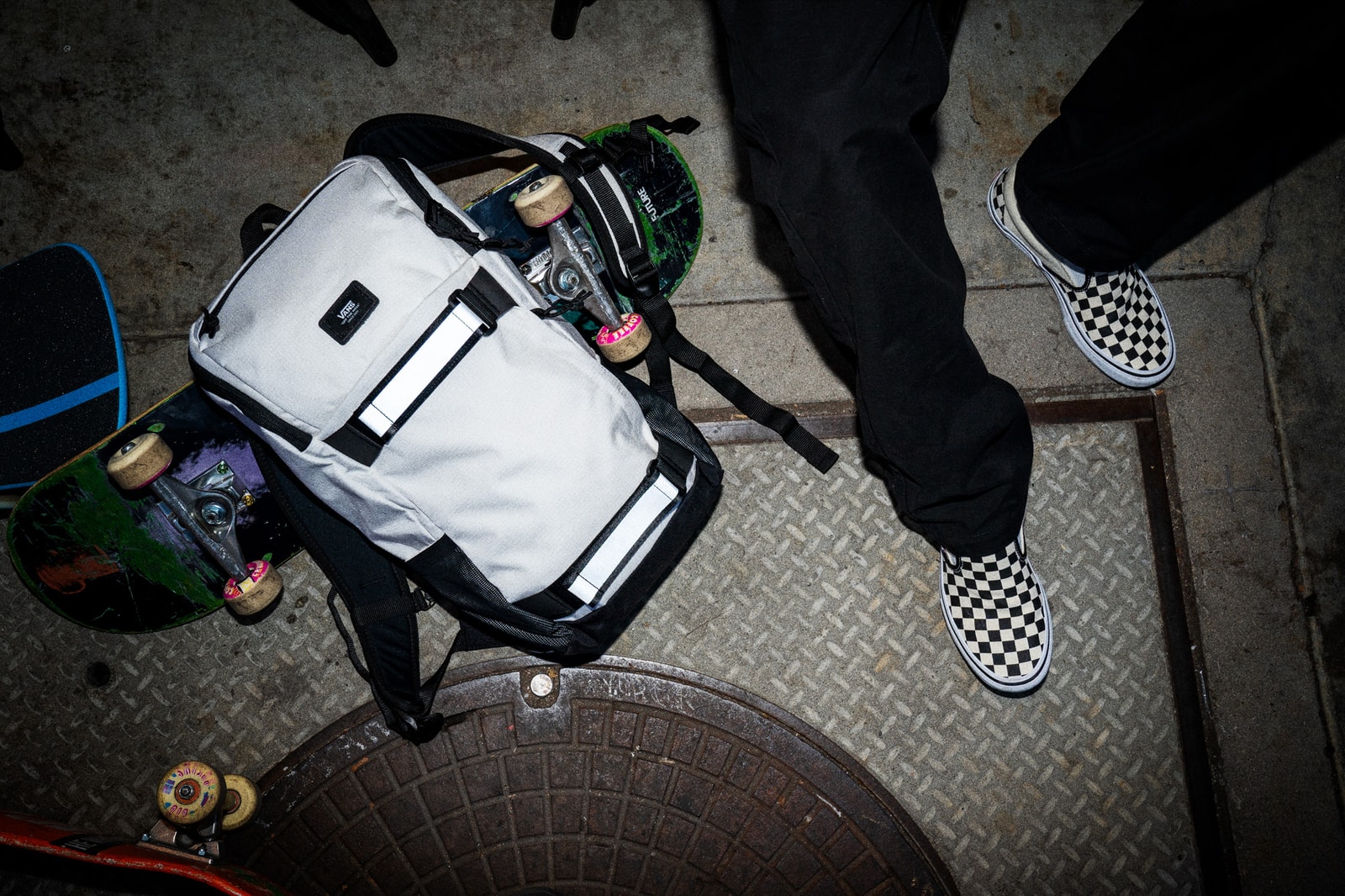 Items in the Reflective Pack feature reflective ink and high-visibility strips, the 100% ringspun cotton Pro Skate Reflective long-sleeved shirt leads the way, and complementing the long sleeve are a Reflective Pro hoodie and crew with hi-vis screen print, and a Pro Skate Reflective short-sleeved cotton T-shirt.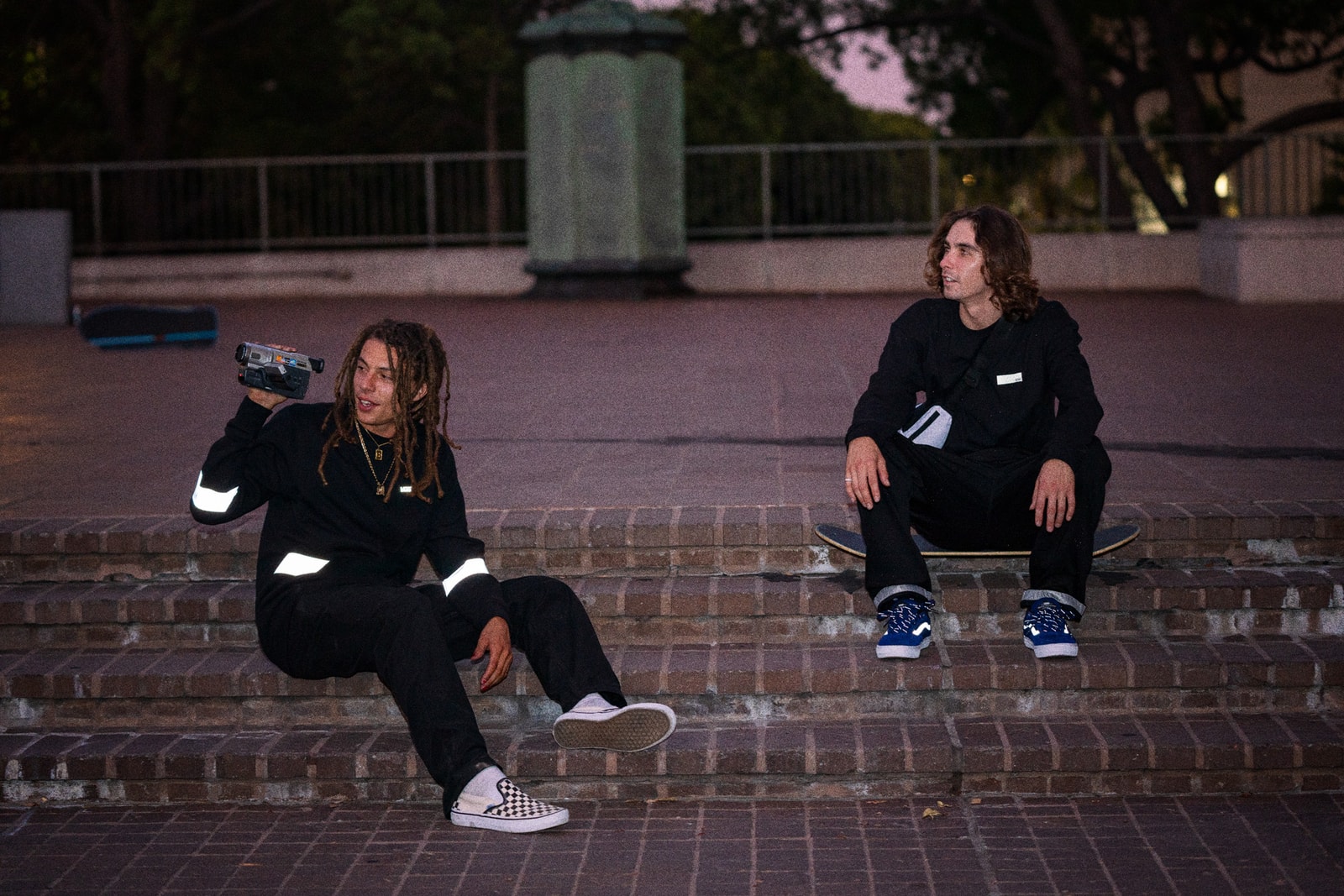 Rounding out the collection are The Bail shoulder bag, Survey crossbody bag, Obstacle Camper 5-panel hat, and Obstacle Skatepack made of Cordura nylon. The Kyle Walker Pro, Chimo Pro 2, and Ave Pro will also be available in three Pro Skate iterations with special reflective colorways.
The Vans Reflective Pack is now available worldwide at authorized Vans retailers and Vans.com/skate… and buy the rest of your Vans gear in The Canteen here.
Five years ago we produced the Vans documentary to end all Vans documentaries with our 5-part EST series. Watch it below!