VANS REINTRODUCES CLASSIC 1988 COLORWAY UPDATE OF THE BERLE PRO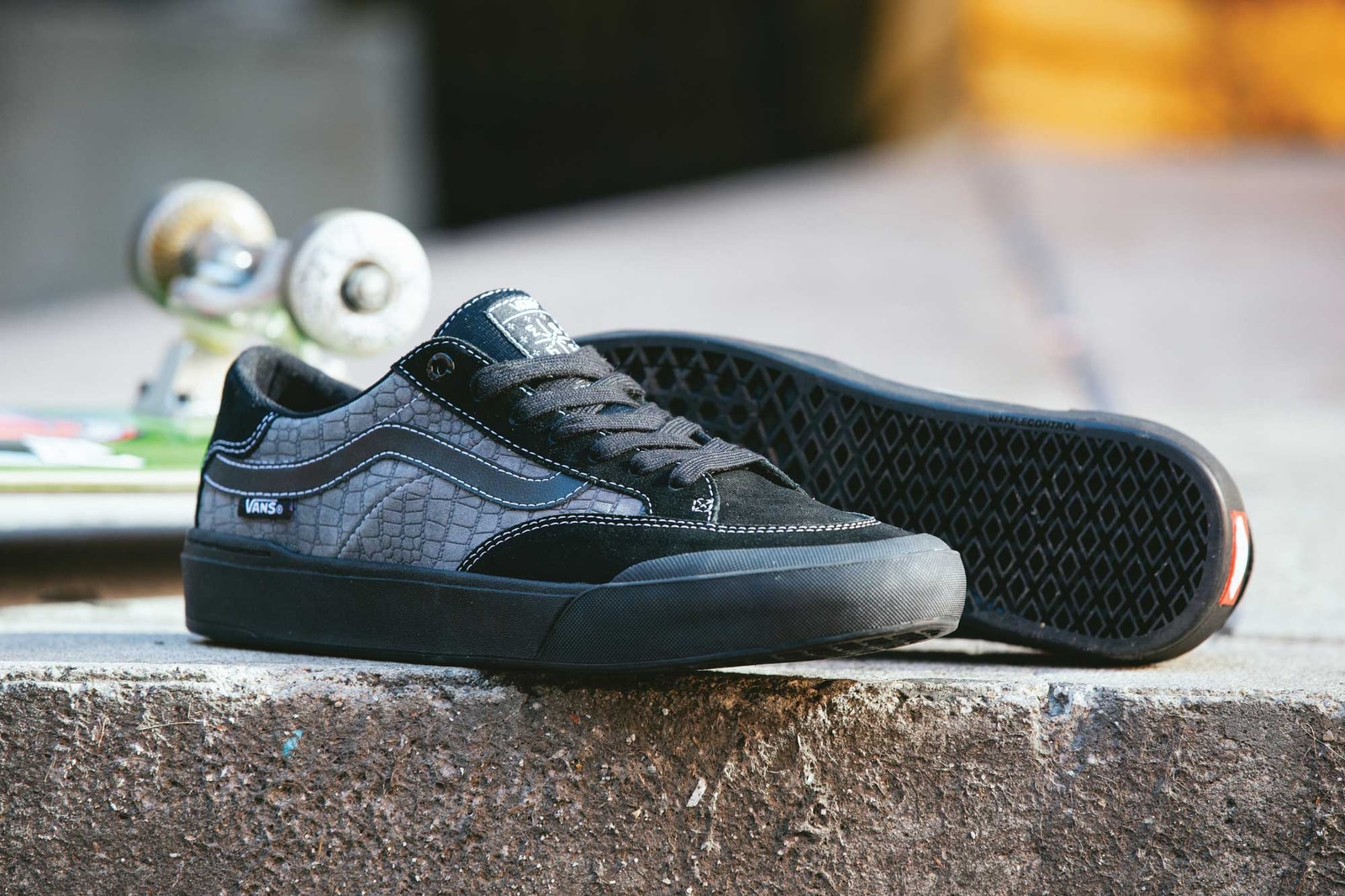 Vans has reintroduced a new colorway of Elijah Berle's first signature shoe, the Berle Pro. Drawing inspiration from Vans' first signature shoe with Steve Caballero in 1988, the black-and-pewter croc colorway integrates an updated design for today's generation of skateboarders. (Who says there's never a Cab when you need one?)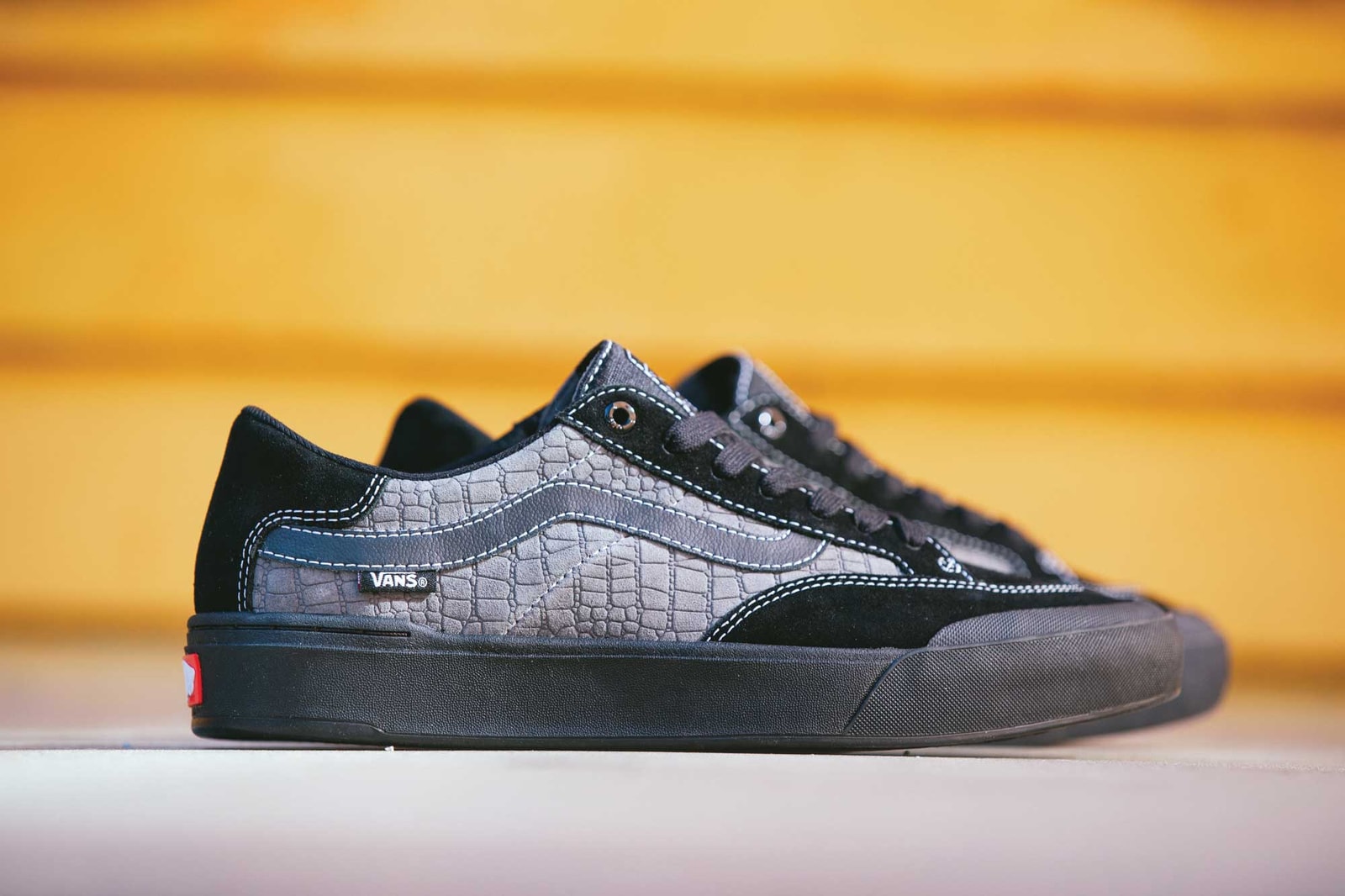 Berle has reimagined the classic Old Skool silhouette to deliver upgraded support with Vans' WaffleControl technology. The innovative outsole decreases the number of individual parts separating the foot from the board, resulting in next-level control and responsiveness that Vans is known for. Equipped with LuxLiner interior, which integrates the tongue and internal lining, the Berle Pro is said to deliver a more comfortable and breathable fit.
A Vans global team rider since 2012, Berle started his career at Tampa Am in 2010. Now a member of the Fucking Awesome team, Berle continues to push the limits while staying true to skating's deep roots and dynamic spirit.
The Berle Pro in the new croc colorway is available online and in stores now. Visit Vans.com/proclassics for more info.
Wanna learn more about the legend Steve Caballero, and every other rider for Vans in their 53-year history? Five years ago we produced the Vans documentary to end all Vans documentaries with our 5-part EST series. Watch all of it below!