VANS RELEASES ROWLEY RAPIDWELD PRO LTD—INSPIRED BY '90S FOOTWEAR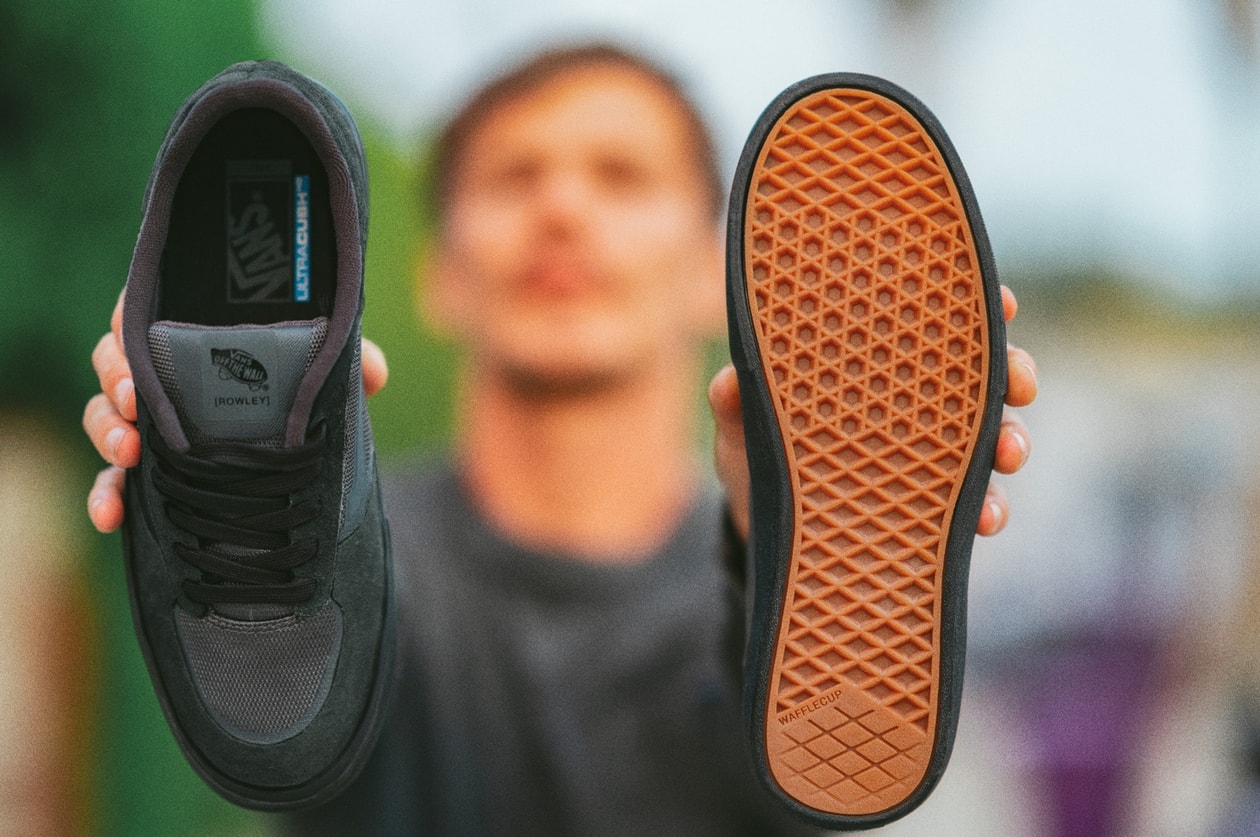 Vans is celebrating Geoff Rowley's career with a limited offering of the Rowley Pro and the Rowley Long Sleeve. The Rowley RapidWeld Pro LTD in limited-edition asphalt/black and solid black colorways will be available September 21 at select independent skate shops around the world, marking the skater's influence over the past 20 years.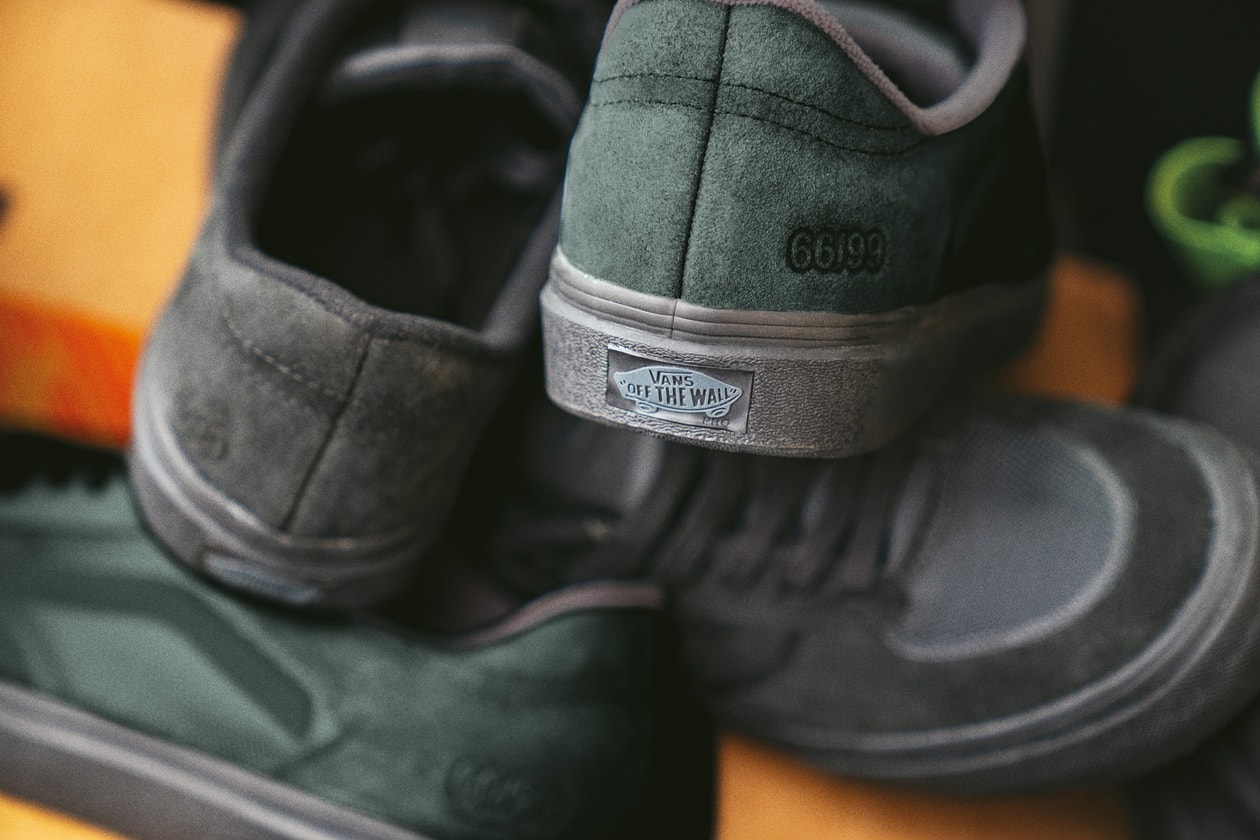 Reminiscent of a mismatched pair of charcoal grey and black Vans Native Americans he purchased in different sizes in the '90s (really), Rowley used that nostalgia as design inspiration for the Rowley RapidWeld Pro LTD. Going on to get his first-ever skate magazine cover in that same pair he purchased for just £5, Rowley and the Vans design team saw the shoes as a significant reminder of the legendary skater's career over the last two decades.
Arriving from Liverpool in the mid '90s, Rowley turned the skate industry on its head, introducing a whole new generation of skaters to vulcanized footwear and the benefits of a shoe built from the ground up to improve grip, comfort and durability. For Vans, that same spirit of progression and innovation continues to be a driving force to this day. The re-imagined Rowley RapidWeld Pro LTD has been built to reflect his demanding skate style and the original DNA of his first Vans model, combined with technical updates that allow Rowley to continue pushing boundaries.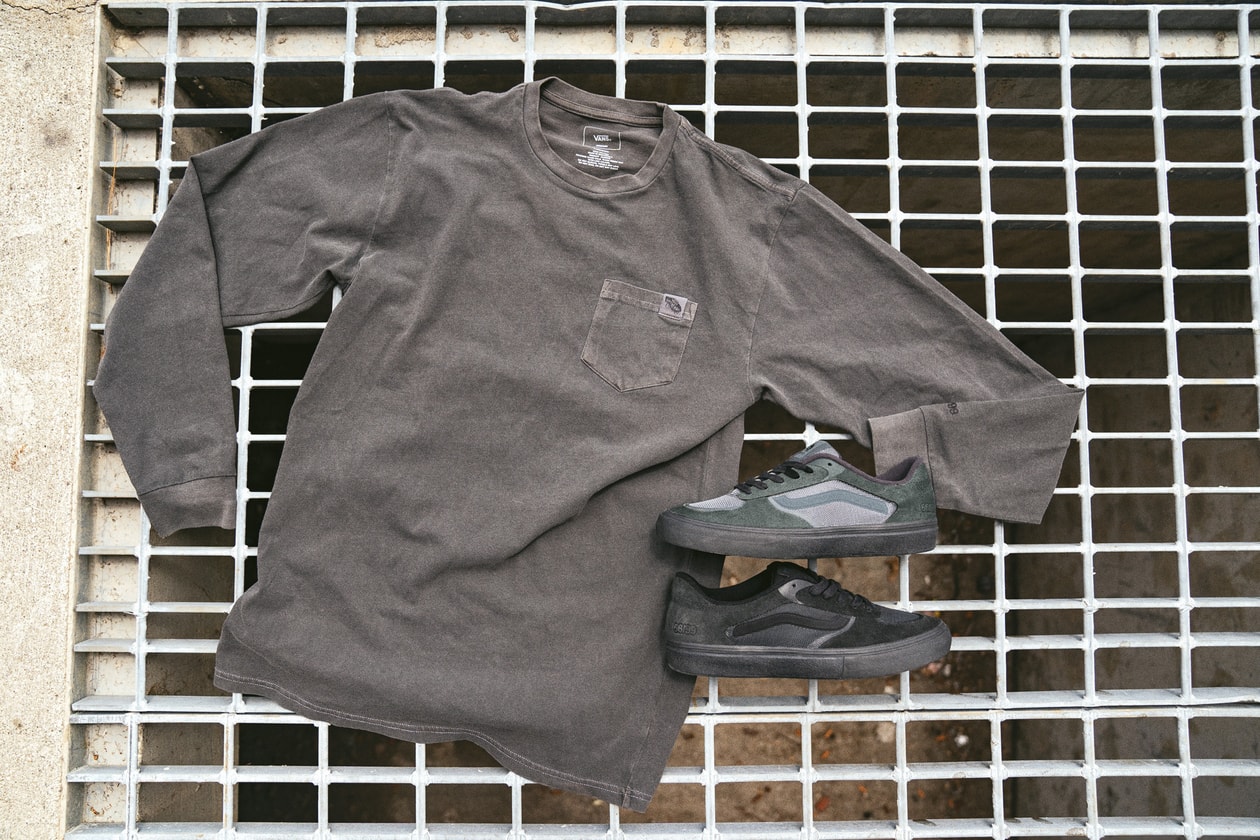 RapidWeld eliminates bulk with its advanced upper panel welding, utilizing a thin, heat-fused film between panels and replacing the need for conventional stitching. The technology forms an extremely strong bond, which is highly durable, flexible and lighter than traditional construction. A considerably slimmer tongue and refined ankle padding further reduce visual and physical bulk. The shoe has also been created using Vans' WaffleCup construction—a combination of vulcanized flick and board-feel in the forefoot, supporting the midfoot and heel while delivering rugged durability.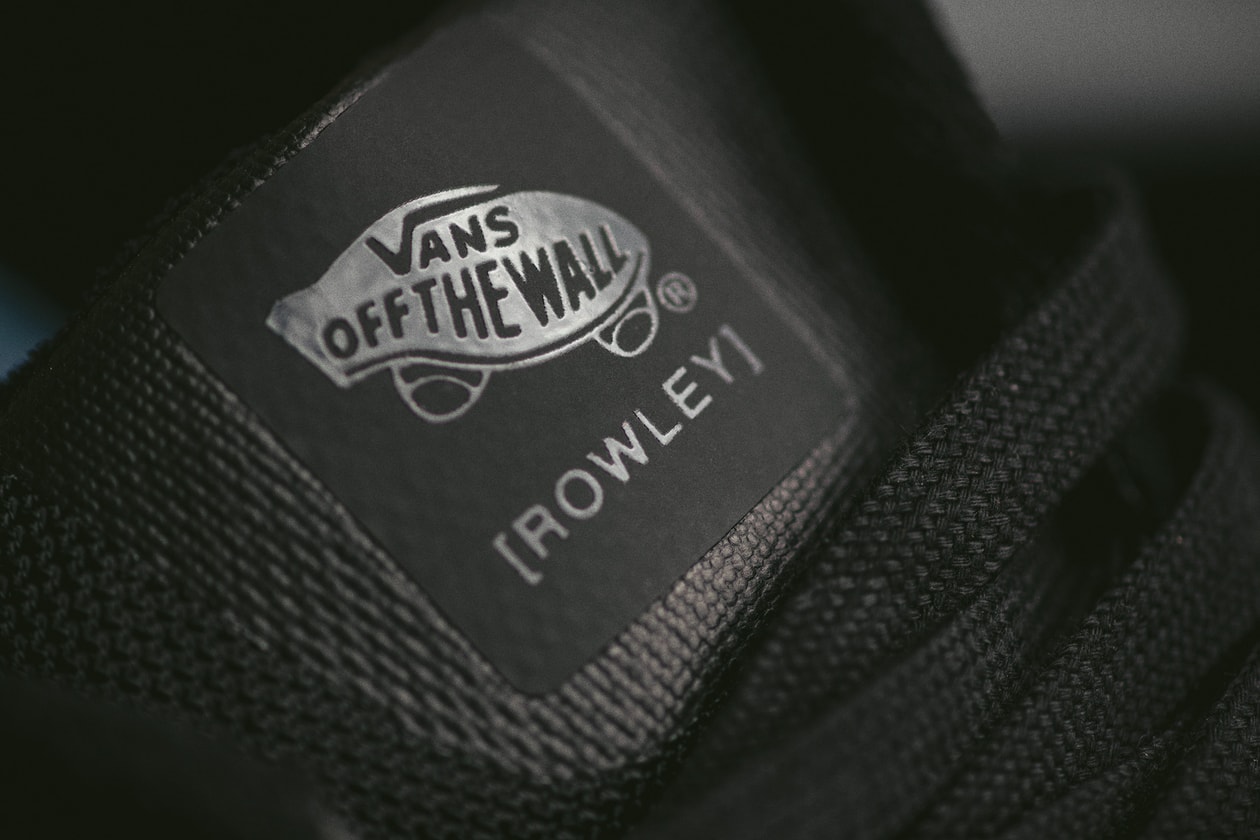 The limited-edition Rowley RapidWeld Pro LTD has been finished with a RapidWeld tongue tag instead of the traditional woven tag found on Geoff's original shoe. The glossy logo sits in contrast to the shoe's suede and mesh upper, and is accented with an embossed heel featuring "66/99" – a reference to Vans inception and the year Geoff joined the brand, respectively.
We had the distinct pleasure of working with Rowley for his Battle Commander in 2013. Watch it below, along with a few other Berrics gems over the past 6 years (including an interview with the man and Chase Gabor on Ride Channel), below. And be sure to check out our selection of Vans products in The Canteen!