Vans Presents 'The Wayvee': Built from the Ground Up With Tyson Peterson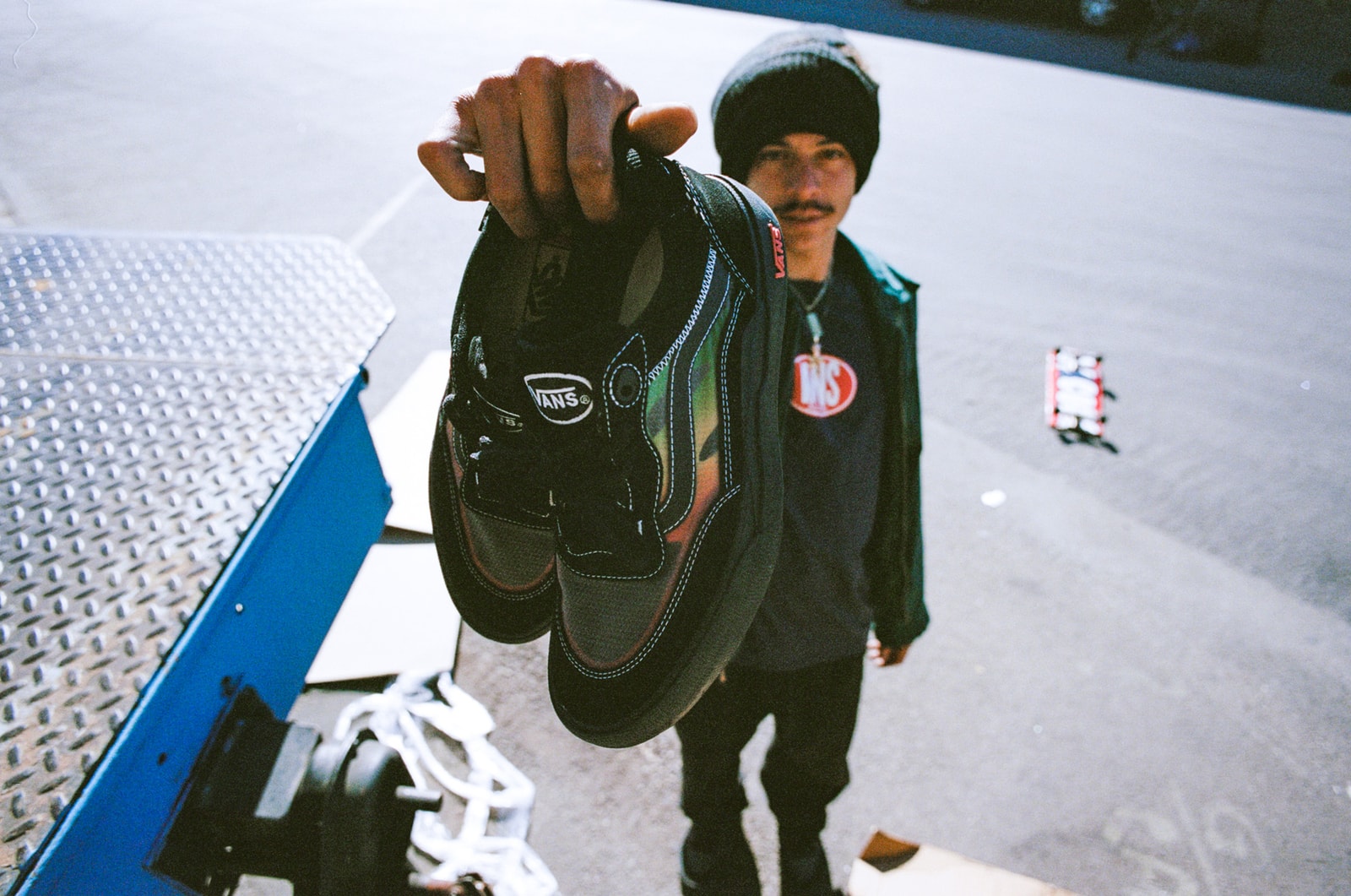 Vans' Tyson Peterson helped to build the brand's newest style, the 'Wayvee', from the ground up by sharing some of his valuable input. You might remember Peterson's head-turning, stylish Berrics Next New Wave debut in 2016; his new Wayvee colorway, with an all-black palette with pops of red, yellow, and green, just might give you whiplash.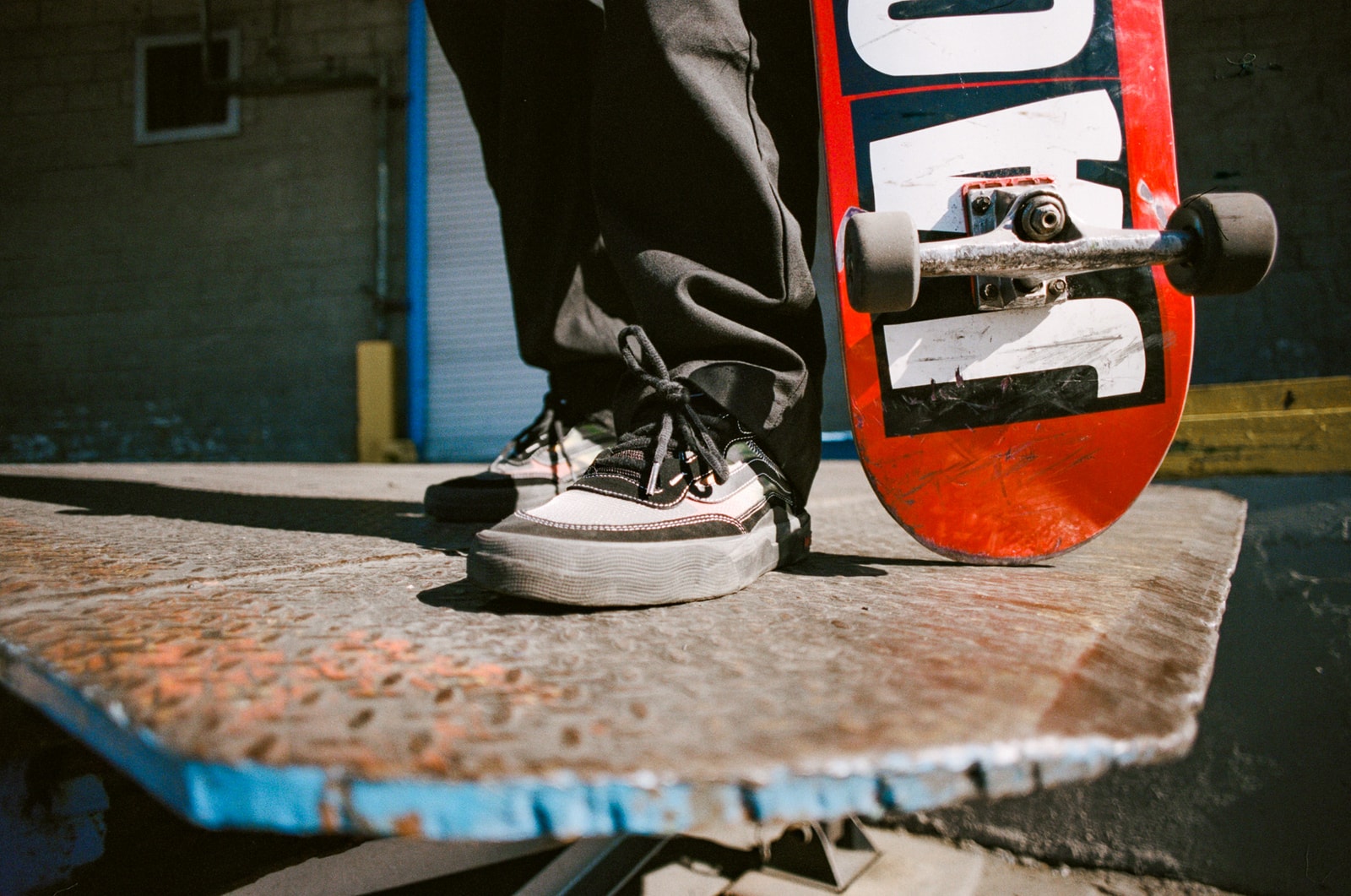 The Wayvee is built with an all-new upper construction that incorporates reinforced translucent mesh quarters for maximum breathability, flex and a DURACAP toe cap for prolonged life of the shoe. An interior LuxLiner provides a sock-like fit for more support and comfort. Grounded on Vans' Wafflecup outsole, the Wayvee provides support and  vulcanized boardfeel, with flex, durability, and maximum impact cushioning.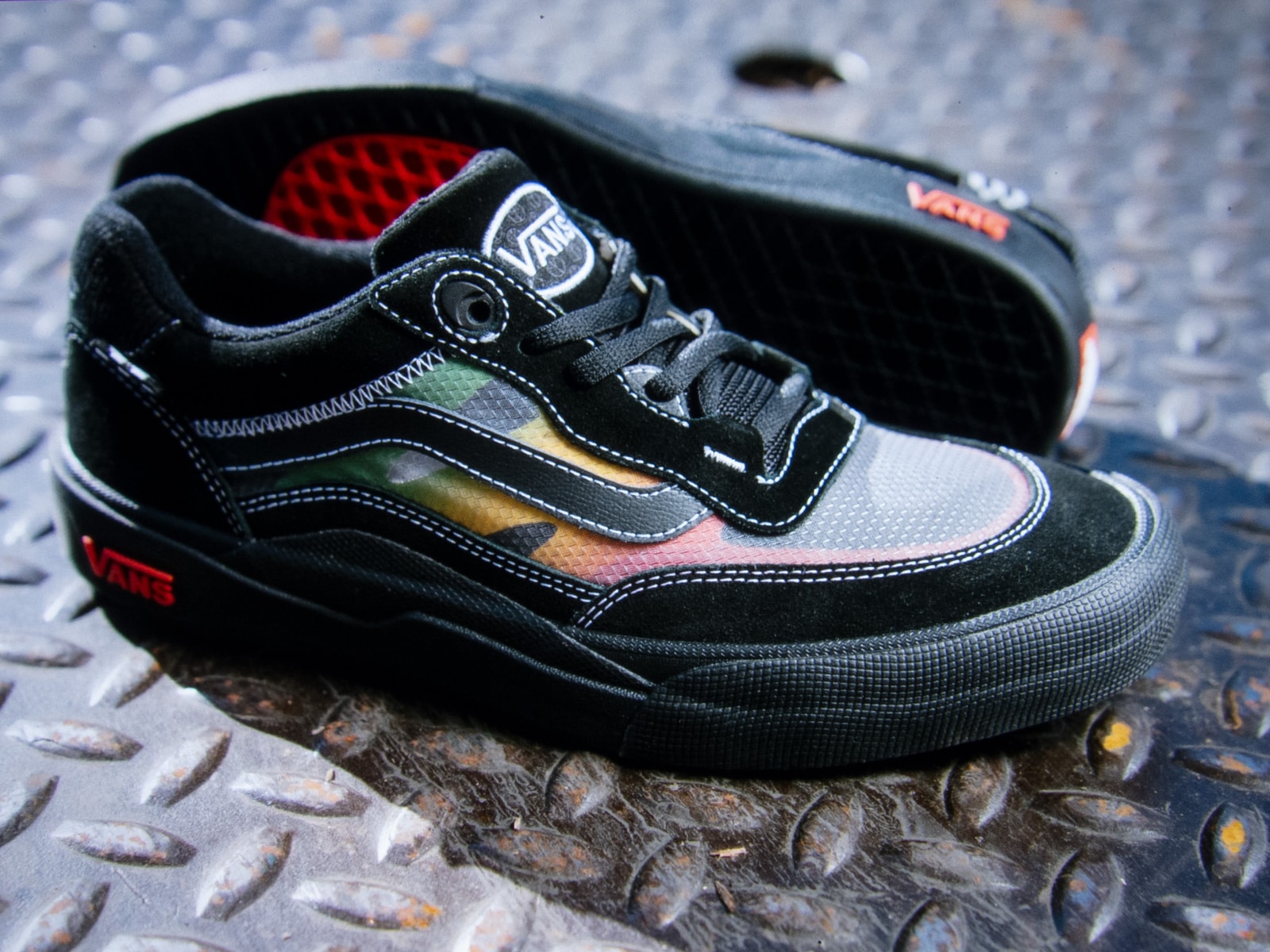 Peterson's colorway comes to life with pops of red, yellow, and green gradients across the translucent upper, and a black corduroy heel is embroidered with Tyson's signature, In addition to the Wayvee, Tyson curated his own apparel pack featuring everyday pieces like the Off The Wall short sleeve tee, yarn-dyed tee and standard crew fleece in antique white featuring a peace sign and a sketch of his dog, Natty. The collection is rounded out with a loose tapered corduroy cargo pant in black, Torrey Skate jacket in asphalt, and sock with red, yellow, and green peace signs.
Peterson's 2016 Next New Wave part.
The Wayvee by Tyson Peterson will be available on August 5, 2021, at select Vans Skateboarding retail locations and at Vans.com/Skateboarding…
…And check out our selection of Vans gear—including the recent Mike Gigliotti Spongebob Squarepants collection—in The Canteen here.
Five years ago we produced the Vans documentary to end all Vans documentaries with our 5-part EST series. Watch it below!