Waxed Words With Curb Cover's Ace Pelka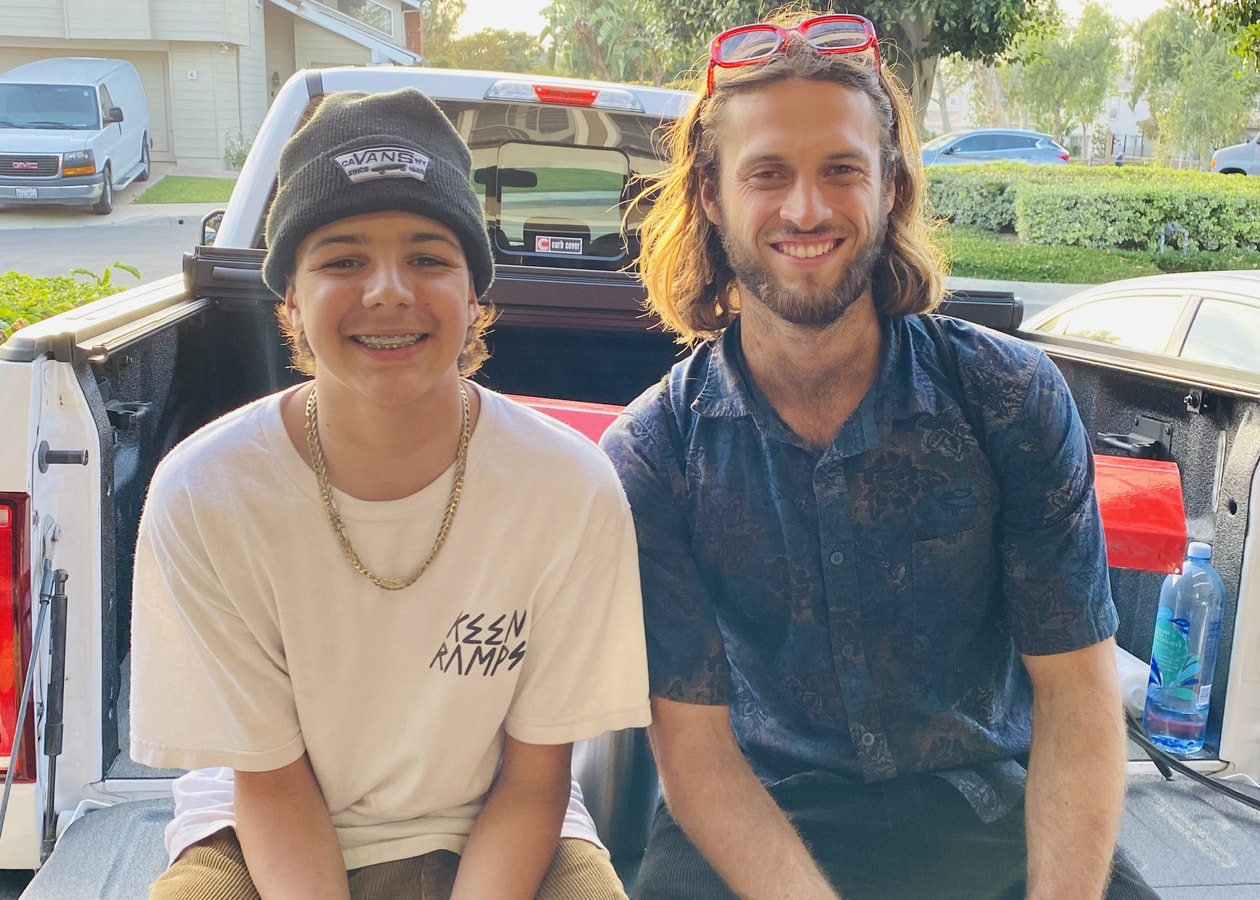 Curb Cover's Luke Kyser and Ace "of curbs" Pelka.
Curb Cover
, the mobile skate obstacle brand founded by father-and-son team Matt and Luke Kyser, has been making moves and gaining the support of some heavy hitters. (A recent ledge cover giveaway featured the John Hancock of one Guy Mariano… not too shabby, Kysers!) Now, in the current curb 2.0 era,
Ace Pelka
stands out as a must-have ambassador for any slappy-ready accessories—and Curb Cover's got him. The Kysers are on a roll!
We sat on the curb with low-pro master Pelka and asked him very stupid questions. Thanks for humoring us, Ace!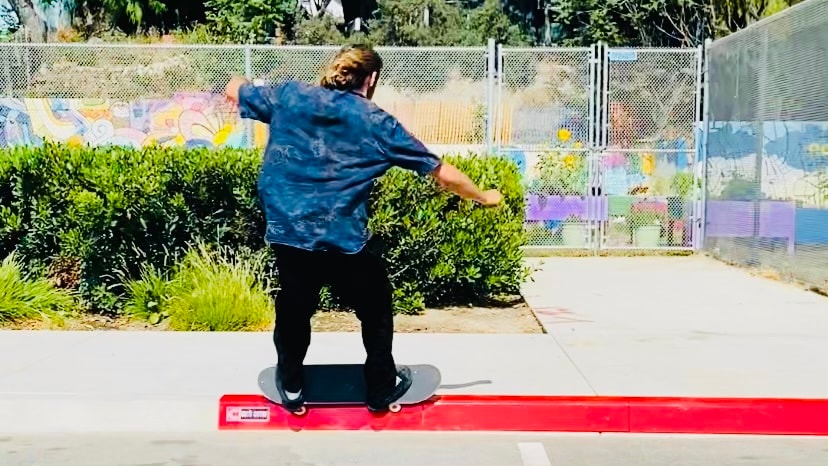 You've developed a strong reputation as a curb renaissance man, but the most hardcore curb dogs might think that putting a cover on it is the most sacrilegious thing you could do. Explain yourself.
We all know that nothing beats the sound and feeling of trucks on raw concrete. Curb Cover isn't here to replace that—the goal is to give kids a chance to feel what it's like to slap that perfect SoCal red curb. Especially kids who live in areas where there's zero access to grindable/angled curbs. So to answer this, if it's going to get more kids on the curbs then I'm all for it!
Curb Cover was started by a teenager and his dad. What was your relationship like with your father at that age? Did he talk to you about the birds and the slapbees?
Like Matt and Luke, I've been fortunate enough to always have a pretty solid relationship with my pops. Although he wasn't cool enough to skate curbs with me, he supported me since day 1 and was my original filmer. Dad cam style!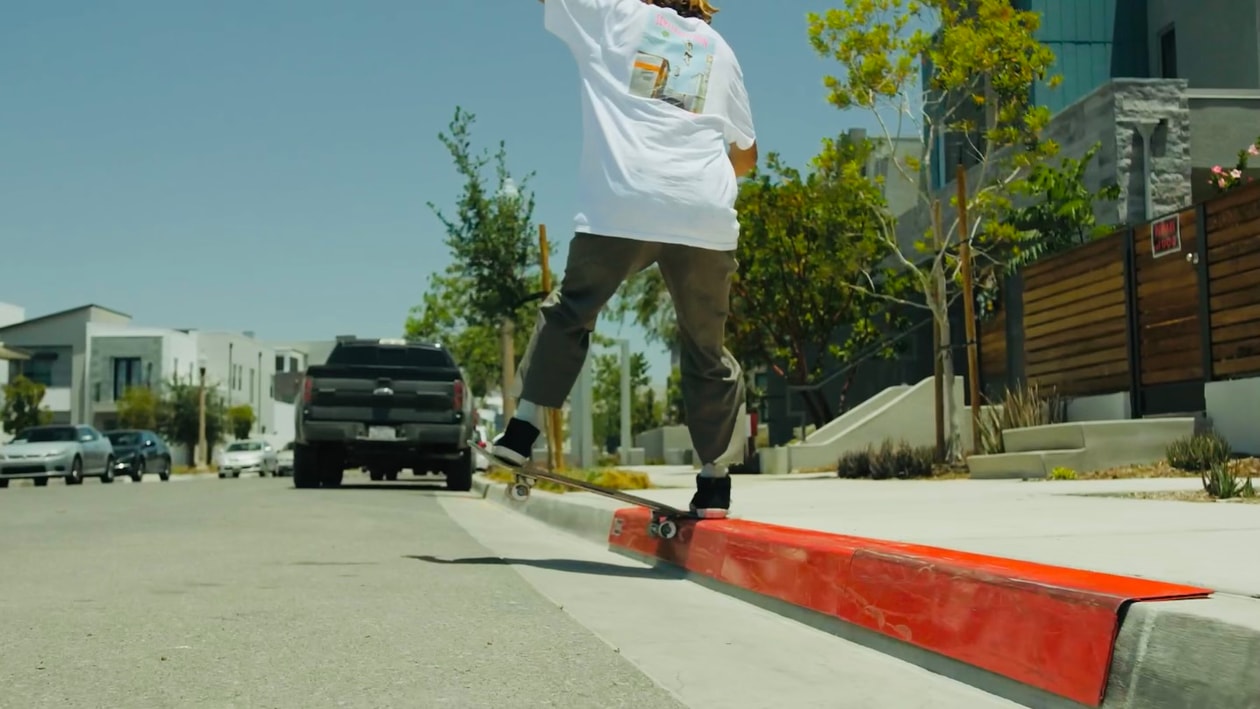 If Curb Cover gave you free reign to design your own signature Ace Pelka Curb Cover, what kind of bells and whistles would you want to add?
This question is going to require some deep thought, but right off the bat I'd say let's throw some of that diamond grind stuff on top to give it more of a raw, realistic feel. Maybe we could also set flint into the metal to make for some spark action. Let's make it happen Luke!
This is a tough one: If you could sum up the feeling of slappying a Curb Cover in one word, what would it be?