YUTO HORIGOME PULLS OFF THE STREET LEAGUE 3-PEAT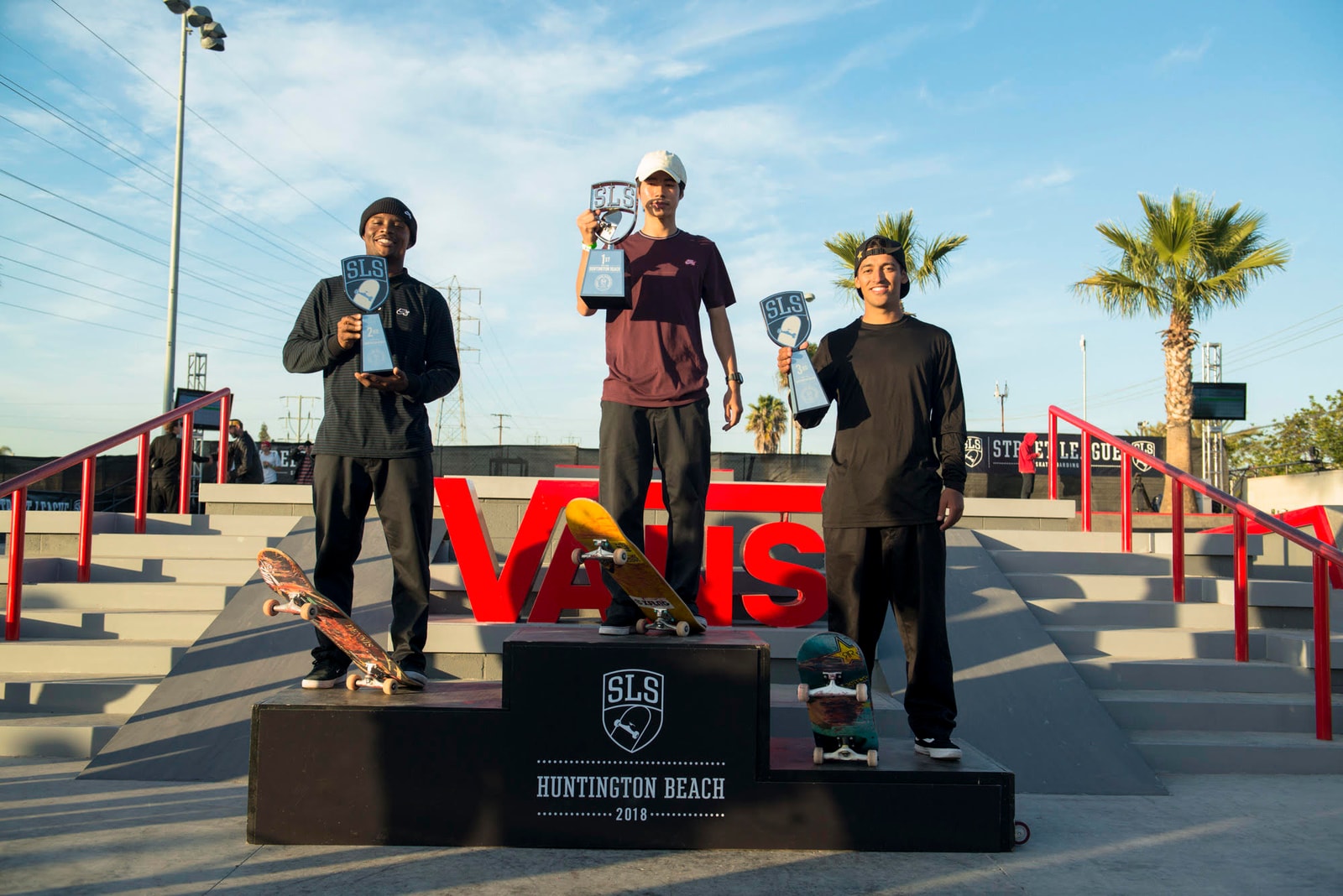 Yuto Horigome is a rising son on the contest circuit this year, dominating Dew Tour and Street League. Yesterday's SLS win at Vans in Huntington Beach marks his third in a row.
Horigome was joined on the podium by contest regulars Dashawn Jordan in second, and Kelvin Hoefler in third. But, interestingly, nipping at their heels in fourth place was Mark Suciu—the East Coast unicorn is a dark horse known for consistency and gorgeous style (obviously well suited for competition). It will be interesting to see whether Suciu can accumulate the scores needed to land on the podium in the future: only 2.8 points separated him from Hoefler in third.
The full contest broadcast is available to stream on the Street League site now.