Alexis Sablone Is Named USA Skateboarding's Women's Head Coach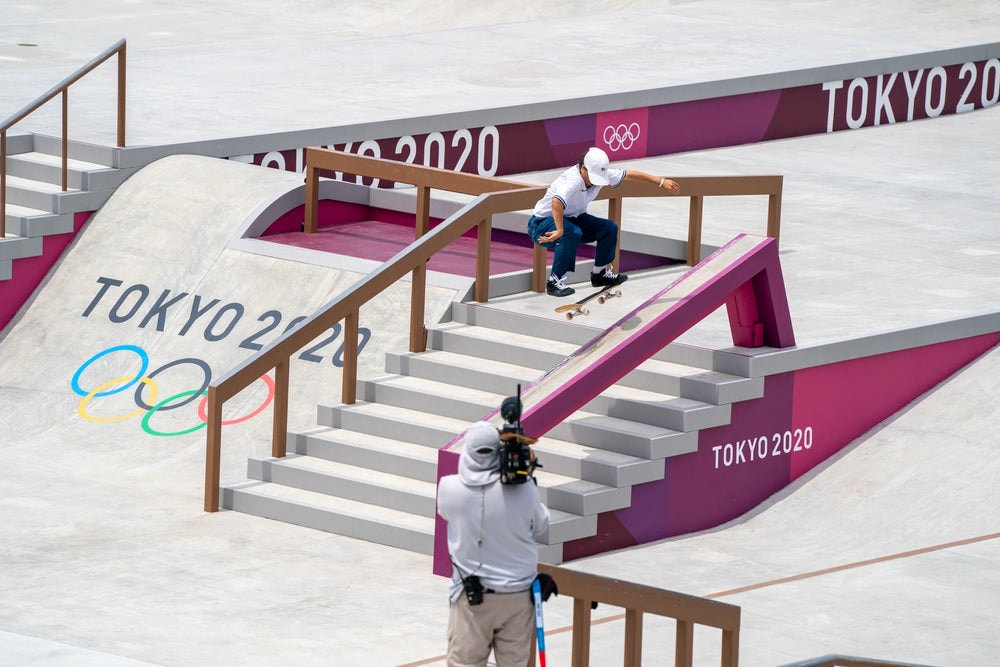 Alexis Sablone, kickflip front 50. (Photo via USA Skateboarding.)
WBATB's Alexis Sablone came in fourth for last year's history-making Street event in Tokyo and now, as the newly named USA Skateboarding women's head coach, she'll get the chance to impart some of her wisdom and guidance to the Olympic athletes going forward. This is sick news!
Sablone will oversee the U.S. national street and park teams, taking the reins from the previous USAS Performance Director, Mimi Knoop.
"I've skated alongside these girls and watched them progress and evolve through the years, and that's been an amazing experience," Sablone said. "Now, I'm looking forward to being a part of the team in a different way—passing along whatever knowledge I have to offer and watching them continue to push boundaries." Congrats!
Before she became the Coach Of All Coaches, Sablone was in the Finals for the inaugural Women's Battle At The Berrics (in 2019). Watch the journey to her championship match against Monica Torres, below: