#ShuvitCancer Day: In Memory Of Elaine Shallcross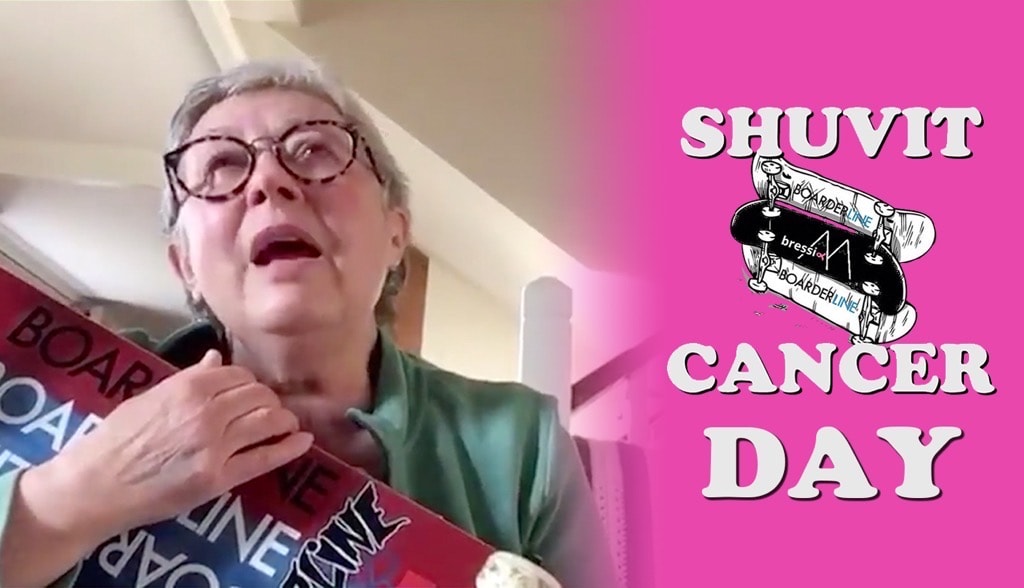 Scotland's Elaine Shallcross, the 68-year-old who inspired the world to be better via the #ShuvitCancer movement, passed away on Wednesday, June 10. In her memory, her family have designated July 10 'World Shuvit Cancer Day' (today would have been the day she landed that epic backside shuv, and today would have also been the day she turned 69.)
Shallcross was diagnosed with breast cancer two years ago. After some rounds of promising chemotherapy treatments in 2019, the cancer had spread to her lymph nodes. To raise funds for cancer research, Shallcross—inspired by her son-in-law Steven's love for skating—set off to learn a shuvit, uploading continual updates to the #ShuvitCancer Instagram. She pledged 100% of donated funds to the University of Aberdeen Development Trust, and as of today the campaign reached 232% of that goal.
#ShuvitCancer enjoyed worldwide support, and also melted the hearts of skaters including Tony Hawk, Daewon Song, and Torey Pudwill. News of her death spread throughout the community, with dozens of pros offering their condolences to Shallcross's family in the comments. Shallcross's daughter Jenny distilled the moment perfectly in an Instagram post shortly after Shallcross's passing, saying:
"You took her from quite a dark place when she got re-diagnosed, and you gave her joy. And I can't thank you enough for that."
Rest in peace, Elaine Shallcross. If you'd like to donate to cancer research in her memory, please visit her Just Giving page.