CHASE WEBB IS VOTED AS THE X GAMES 'REAL STREET 2019' WINNER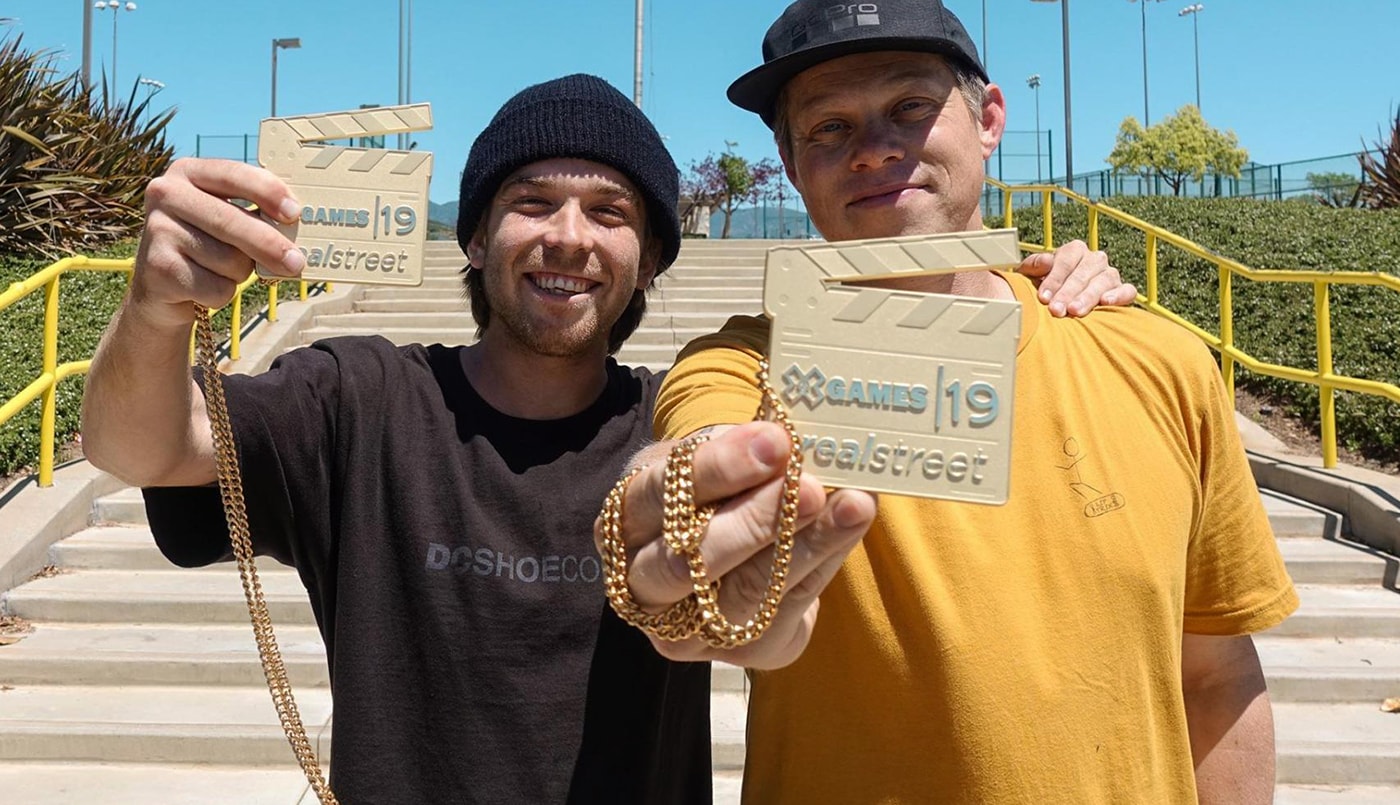 Webb with his filmer, Chris Ray.
Chase Webb, jamming 13 unreal clips into a 1-minute edit, was the runaway winner of this year's X Games "Real Street 2019" contest. The 24-year-old has only been pro for a couple of years, but he's been filming stuff with The Berrics since he was 16 or so. Check below for some of his recent clips in the park, along with his Real Street part:
"I Am Chase Webb," filmed and edited by Webb's longtime filmer Chris ray.