Power Horse Energy Presents: Green Shoots in South Africa
WORDS: Luke Doman
When someone thinks of Cape Town and its archetypal spots, the imagination tends to soar towards images of world-renowned beaches; the colorful homes that have come to represent the city-side community of Bo-Kaap; and, of course, Table Mountain, one of the natural wonders of the world and backdrop to the Central Business District (CBD), home to its own famous nightlife spots. The neighborhood is catalyzed by a tantalizing mixture of city slicking scoundrels and sun-drunk tourists, many of them returning for a second or third time having been radicalized to Cape Town's one-of-a-kind lifestyle. The other type of iconic spot, hidden in the city nestled between the Atlantic Ocean and our flat-topped mountain, is known only to the few who choose to experience CPT on four wheels and a piece of wood.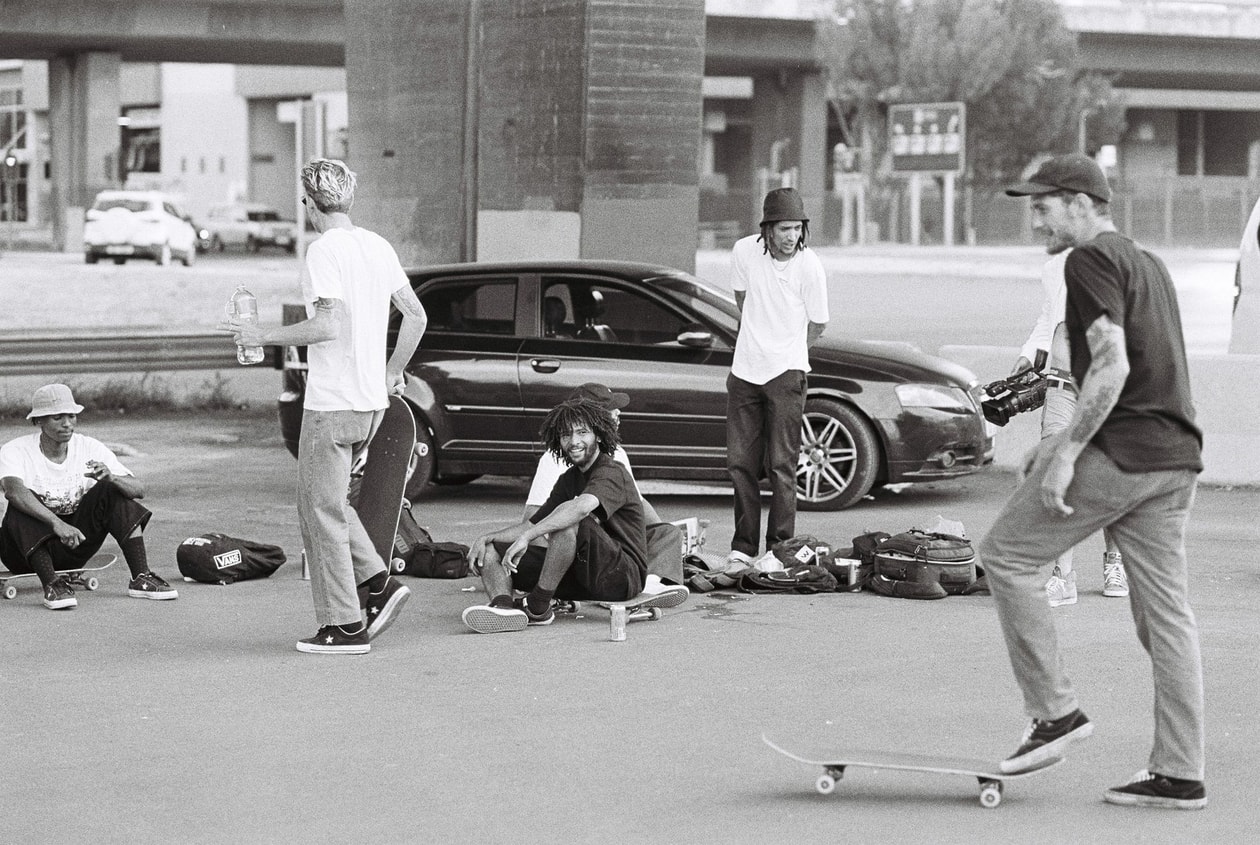 When it comes to skating, we're a city famous for having "almost spots." Crusty run-ups (or landings) and high bust factors are the order of the day, and any new development will have one, or some, of these issues, making it nearly unskateable. That being said, there are certain spots that have stood the test of time.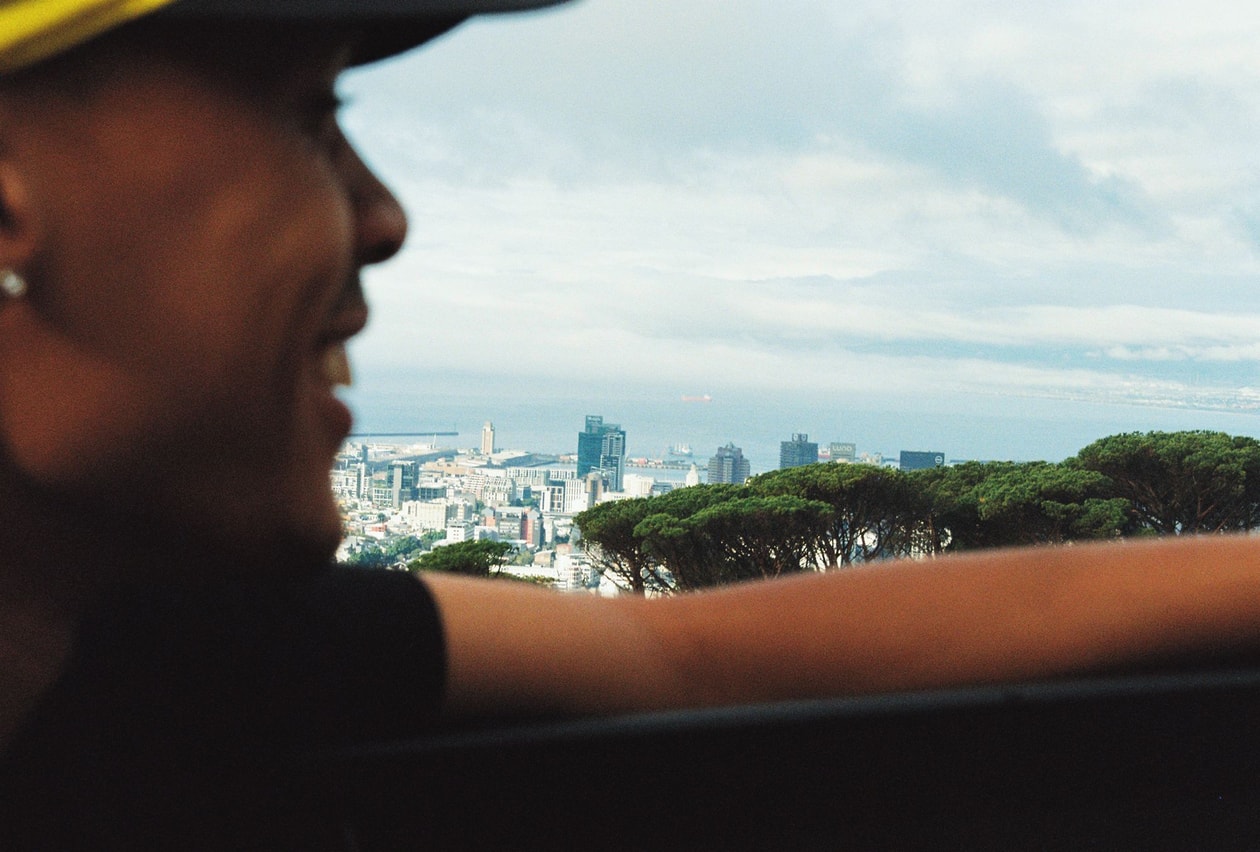 Civic Centre is a true mainstay in inner city skating—an underutilized plaza-style public space. Because it is located in close proximity to public transport hubs, there is constant movement of people through the space, but the only people who seem to use it in any significant way are skaters and some less welcome elements of society. The place is peppered with stair sets that have been attacked by multiple generations, but the smaller obstacles are the ones most skaters have memories of sessioning. Civic Centre—or H-street as it is known to the older generations—boasts a number of marble benches and a friendly manual pad known to most as the base for a larger-than-life knotted red sculpture. The Table Mountain barriers offer DIY quarters overlooking the city while Maiden's Cove is home to an empty kiddies pool: super rough banks on one side and a rough curved ledge on the other. Both offer the perfect amount of crust but take some time to get into.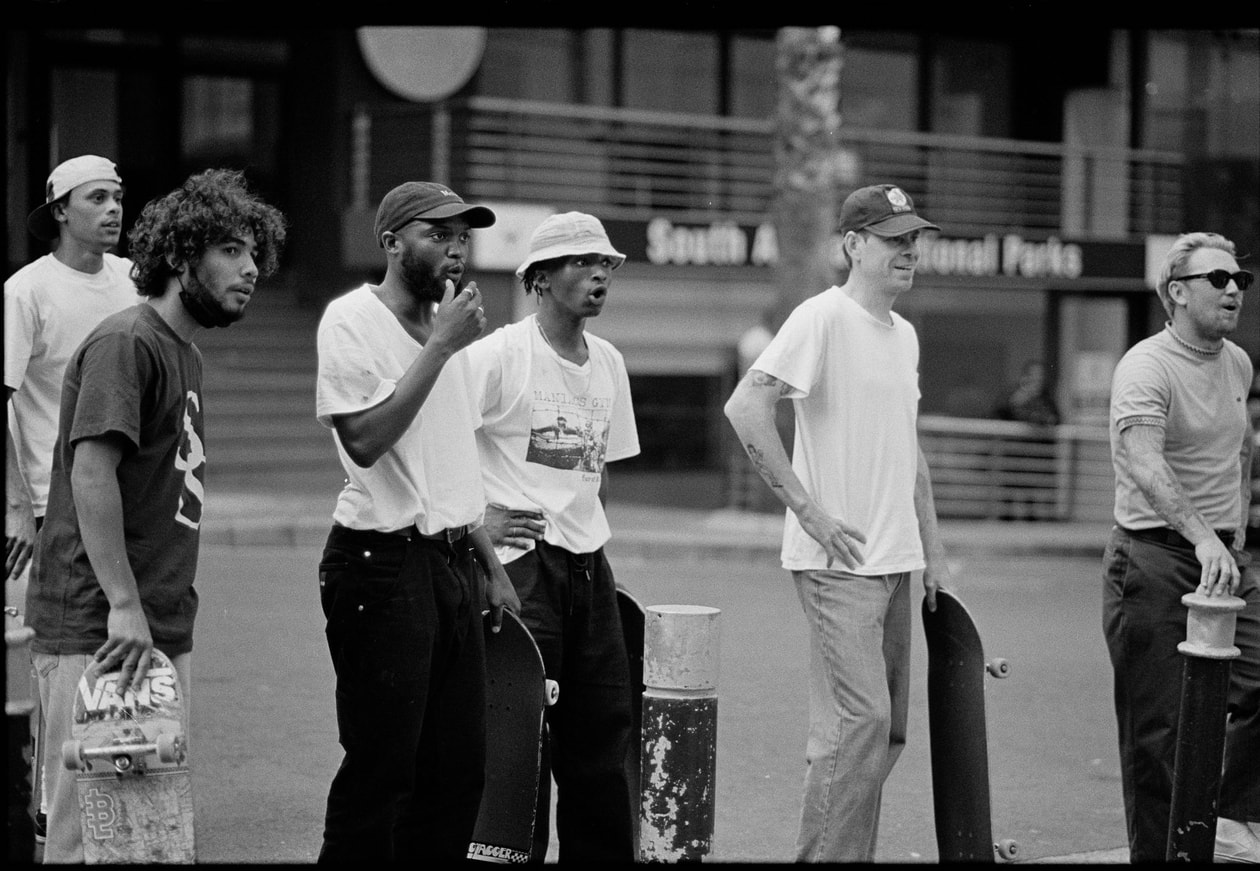 It's hard to speak about movement and the CBD without acknowledging the way history affects how Capetonians engage with space; Cape Town's legacy is steeped in spatial Apartheid. That is to say that the country's history is one of a lingering British colony, which upon winning independence sought to rectify the unequal treatment of Afrikaners by the English through a uniquely evil brand of affirmative action based entirely on the institutionalization of the subjugation of people of color, and their subsequent segregation into racialized castes. The foundation of this oppression lay in space and in limiting access to economic opportunities for people of color, by legally mandating that certain race groups were restricted to living in designated areas. For everybody in this country, particularly those who are still disadvantaged because of the way space has operated, proximity to (and relationship with) the CBD is measured heavily by the color of your skin.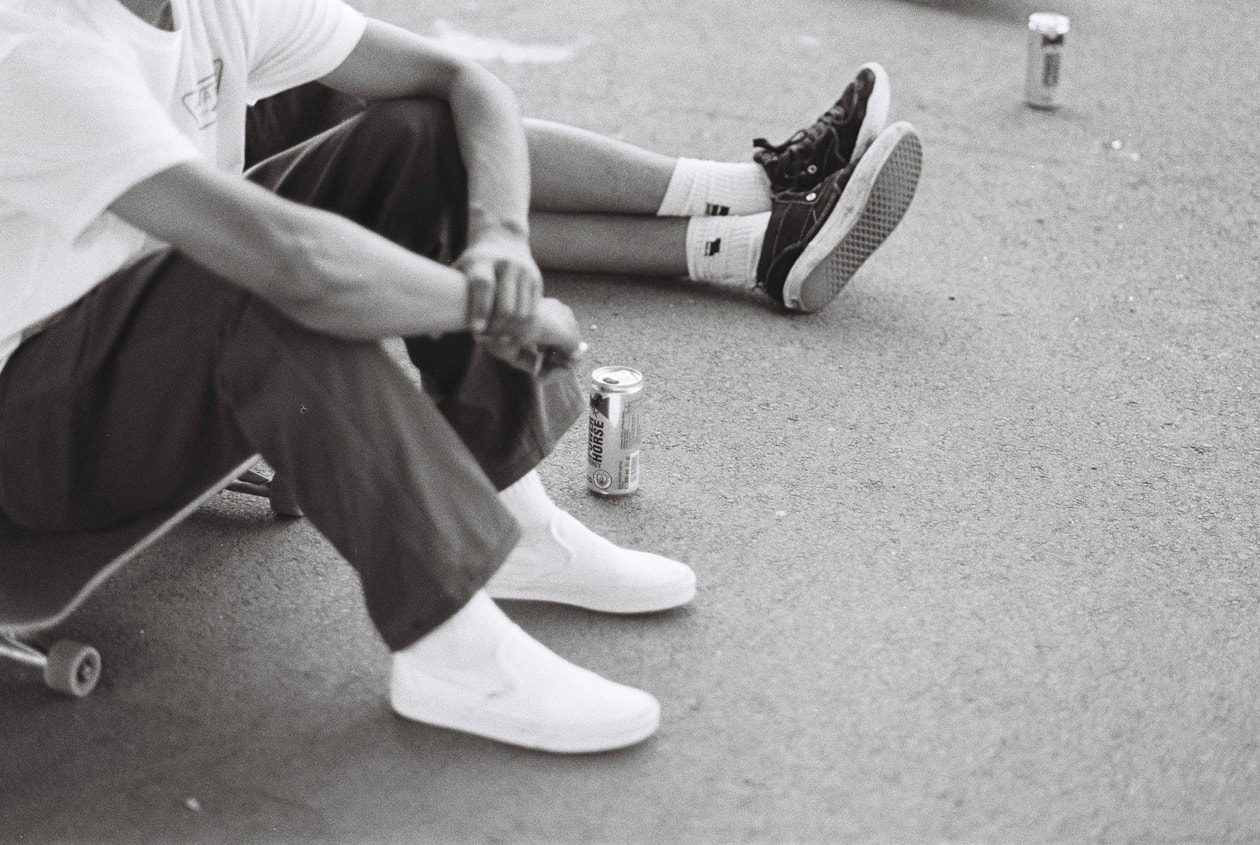 Much like access to the CBD, access to skating comes at a high price for people from previously disadvantaged areas. Although building skateparks in underserved areas as a form of community uplift is a trend that may be born of pure intention, in most cases, post-build, very little thought is given to supporting the relatively expensive activity—or to keeping the parks and surrounding areas safe. The fact that very many of these projects go ahead without the consultation of any reputable skaters or park builders does little but fan the flames of animosity that already burn between skaters and the authorities that be. All that being said, talent tends to show itself when given the slightest chance and Cape Town's developing scene is a testament to the local skaters' perseverance and single-mindedness.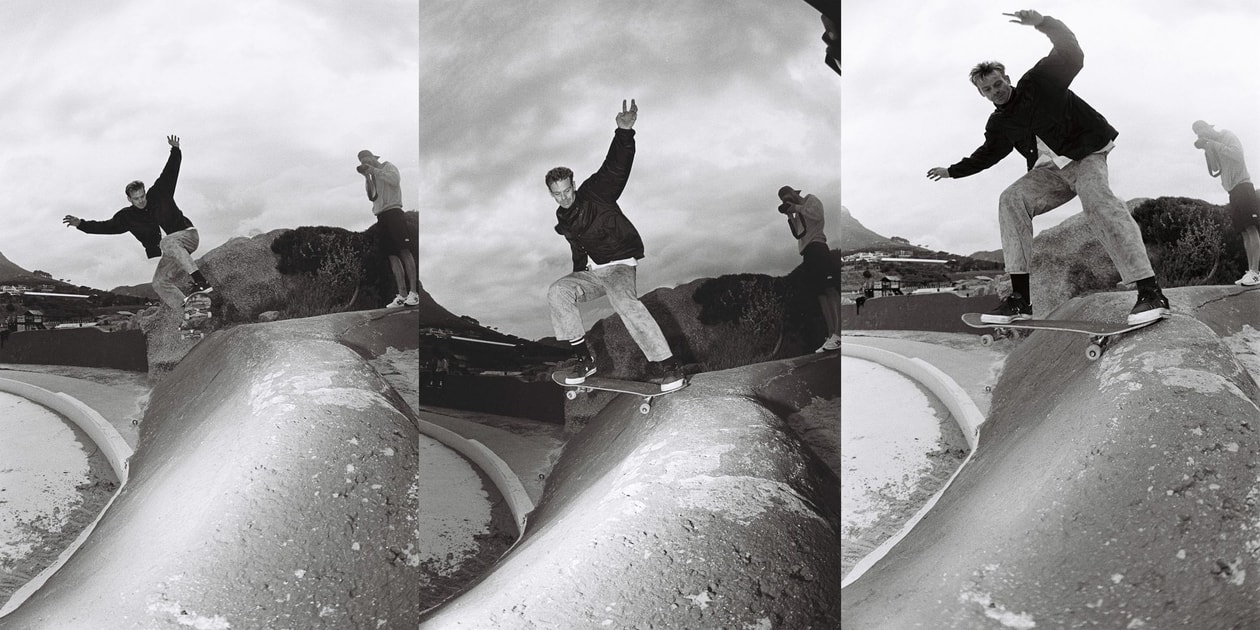 Ethan Cairns and Alex Williams—once promising young chargers, now two of Cape Town's most prolific skaters—find themselves dominating every facet of the sport in South Africa. Both have benefited under the tutelage of Joubert van Staden, the Vans team manager and a photographer and videographer who has touched every single local publication worth noting. (He  recently released his own full-length video part for Baseline Skateshop, a pillar of the SA skate scene.) Zion Caswell and Williams are also both members of the Leaf Apparel skate team, a brand on the cusp of celebrating its tenth anniversary. Founder Salik Harris is another Cape Town old head, forging a life for himself in a creative skate-adjacent industry, at the helm of his clothing brand. If Cairns, Williams, and Caswell represent a future in good hands, the others reflect the possibility that comes with building a sustainable future in skateboarding, on their own terms, while paying it forward to future generations and identities not always represented in mainstream skate culture.
Cape Town is constantly evolving. New infrastructure breeds new opportunities and new ways of moving. Skateboarding is a constant in so many cities touched by American media, but in a place like Cape Town, where access is such a contentious issue, the march towards equity is slow but certain.
Creative Direction & Production: Sole
Fueled by Power Horse Energy.
Photographers: Luke Bell Doman, Mathew Johnson
Art Director & Producer: Salik Harris
DOP: Dylan Boerstra
Skaters: Yann Horoblitz, Chenai Gwandure, Joubert Van Staden, Justice Kotze, Alex Williams, Ethan Cairns, Zion Caswell, Iviwe Yekani, Joshua Chisholm, Charl Jensel
Soundtrack: Luke Langston
Videographer: Khateeb Ariefdein
Assistant: Marcel Maassen