Satori Announces 'Re-Life' Wheel Recycling Program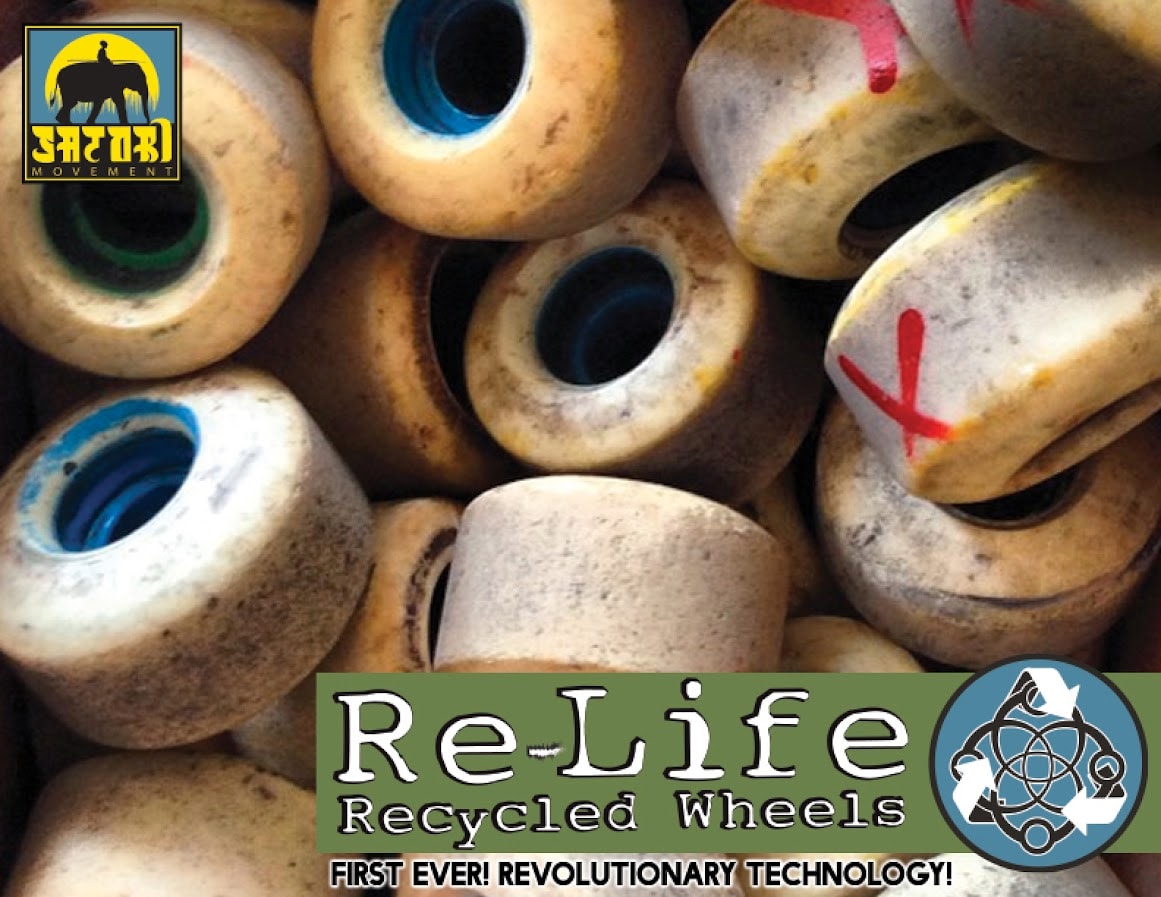 Today, Satori Wheels announced a new wheel recycling program that promises to save literal tons of wheels from ending up in landfills. And it's not even Earth Day! Dubbed 'Re-Life,' Satori is currently working closely with skate shops, distributors, and individual skateboarders to collect used wheels; after cleaning them, the brand shaves them down to a consistent size and then remolds them with its High Grade urethane for a new riding surface. This is a first for the skate industry, and it's about time.
As you may already know, urethane is a non-sustainable substance. Once a wheel is made it does not decompose. To slow down the rate of waste, Satori is looking for skaters worldwide to contribute their old wheels (any brand works) to their local shop. The first run of Re-Life wheels will be available beginning in June 2022 at a shop near you and online. For more info, visit Satori's Re-Life page here.
Check out a Bangin' we filmed with Satori's Karl Watson back at the old Berrics, below: