YUTO HORIGOME: 2018 POPULIST NOMINEE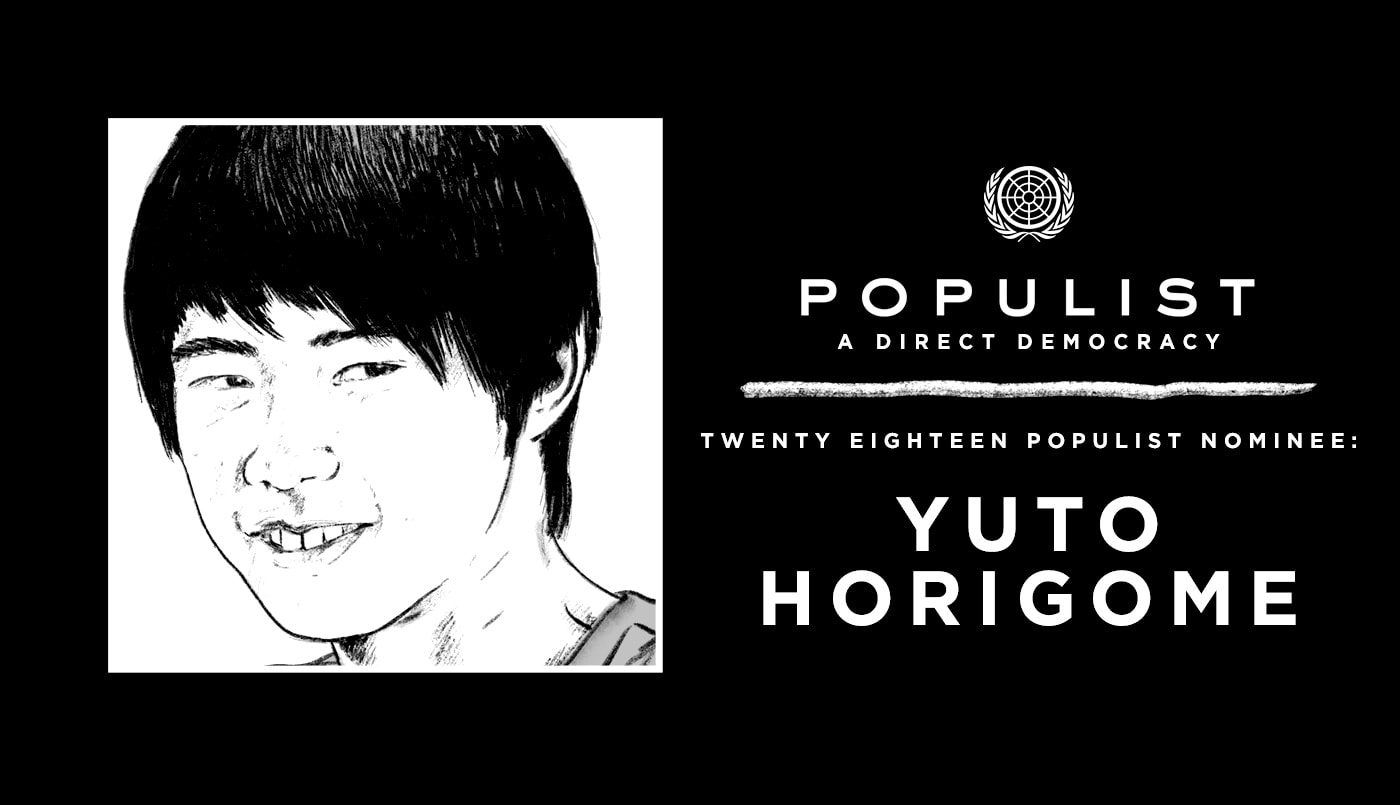 WORDS: Stu Gomez / ART: Eric McHenry
Yuto Horigome, the soft-spoken 20-year-old from Tokyo, dominated Dew Tour and Street League in 2018. He ended the year by pulling off the hat trick at the SLS Huntington Beach stop (after crushing London and Los Angeles), making him the favorite going into this weekend's World Championships in Rio de Janeiro, Brazil.
During the London stop in May, Chris Cole analyzed Horigome's prowess, wondering aloud:
"If you make it every try it can't be very hard, right?"
What Cole is dissecting has less to do with Horigome's technical ability, and more to do with his unshakeable zen-like aura. Homeboy is calm: his facial expression betrays no sense of how difficult a trick is; he has a knack for controlling his arm movements when he spins. Hell, his hair even stays in place when he slams. The tricks aren't necessarily easy, Horigome just makes them seem that way.
Last year, the then-19-year-old Horigome had hacked the anxiety of skating Street League, regularly earning multiple 9 scores and planning utterly perfect runs. This proves that his focus is well above-par for a teenager. Being able to keep your nerves in check is a huge advantage for someone in a contest. Somehow, whether it was by training or abnormally low blood pressure, Horigome has managed to achieve mastery in this area. That kind of boost would come in pretty handy when the Olympic Games hits Horigome's hometown in 2020.
But he also has exceptional showmanship. At the end of the Huntington Beach stop in December, when Horigome was already sitting comfortably in first place, he decided to take a victory lap by busting out a new trick. He didn't save his switch 180 grapefruit (front feeble) for the Brazil stop—instead he gave the people what they wanted. That isn't so hard, is it?
Vote for Yuto Horigome as your Populist on January 15.