B-Team Ramp Backyard Blast: Photos By Dave Swift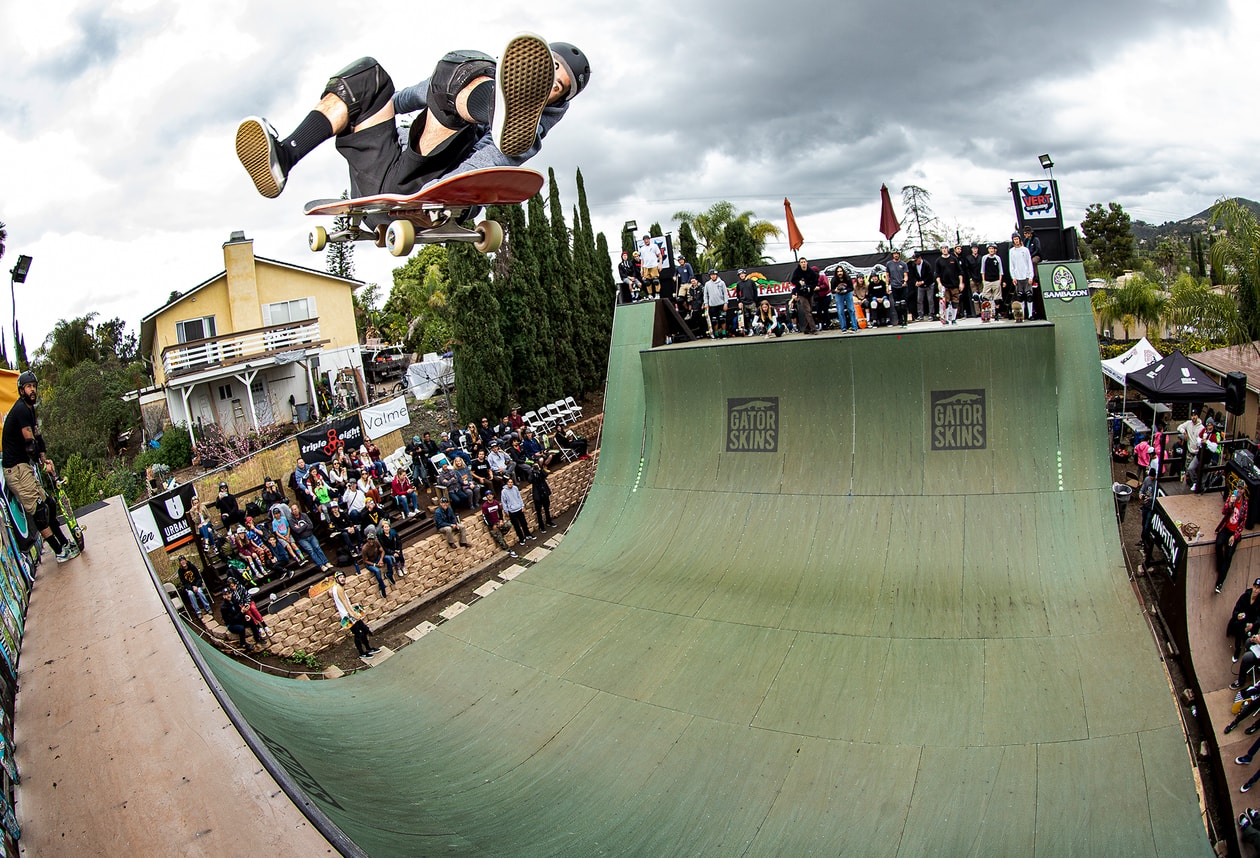 Alex Perelson, kickflip lien.
March 14, 2020
WORDS & PHOTOS: Dave Swift
A long, long time ago, when skateboarding terrain (parks) were disappearing at a rapid rate and street skating was in its infancy, the backyard ramp became the skateboard terrain of choice all over the world. Scenes in the U.S., Germany, England, France, Denmark, Holland, Australia, Canada, Japan, and others were growing with each and every new backyard ramp that was built. Word spread of these scenes through skate zines and people began traveling to check out the ramps in other locations. At some point, someone had the great idea to host a contest in their backyard and the idea spread like wildfire and before long backyard pro events were held, like Joe's Ramp Jam, The Great Desert Ramp Battle, and the Midwest Melee, to name just a few. If you happen to talk to anyone that was around and attended any one of these backyard events back in the early 1980s, I'm sure they will tell you they were the best of times.
"Rain had been threatening the event all week…"
Fast forward nearly 40 years and backyard ramp contests are once again on the rise and the B-Team Ramp Backyard Blast had all the elements of a time when grassroots DIY skateboarding was everything. Basically, if you showed up with a skateboard and put your name on the list you'd find yourself competing against skaters of a similar age and gender (Ams, Open Girls, Masters, Legends, and Open Pro) for fun and prizes. Rain had been threatening the event all week; when Saturday came the clouds were there, but the precipitation held off until the event was over. Go figure.
Another thing to mention is that this event timed right into the constantly changing suggested rules regarding "Social Distancing" happening all around the world. Yes, at the time it was still considered "okay" to have gatherings of 250 or less but within two days that number would change to ten. Timing is everything and the event went off before Social Isolation/Sheltering in Place/etc. became a widespread reality. 
Thanks to Mancha for making it all happen by supplying the space for such a cool backyard scene and all the skaters who ripped in spite of all the distractions going on in the world. Stay healthy people.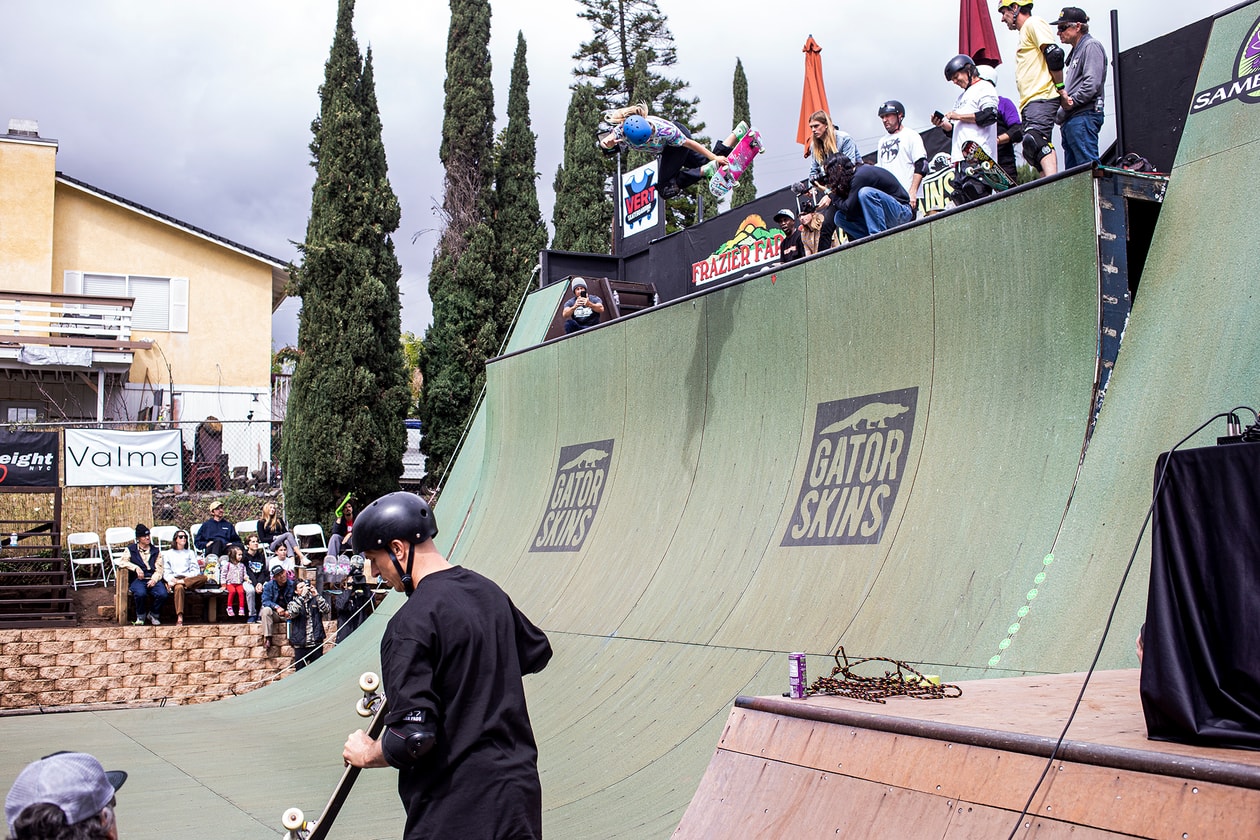 I arrived just as the Girls event was finishing up and quickly got my camera out to snap a few photos of Bryce Wettstein's stylish backside airs. Girls are ripping on all terrain these days.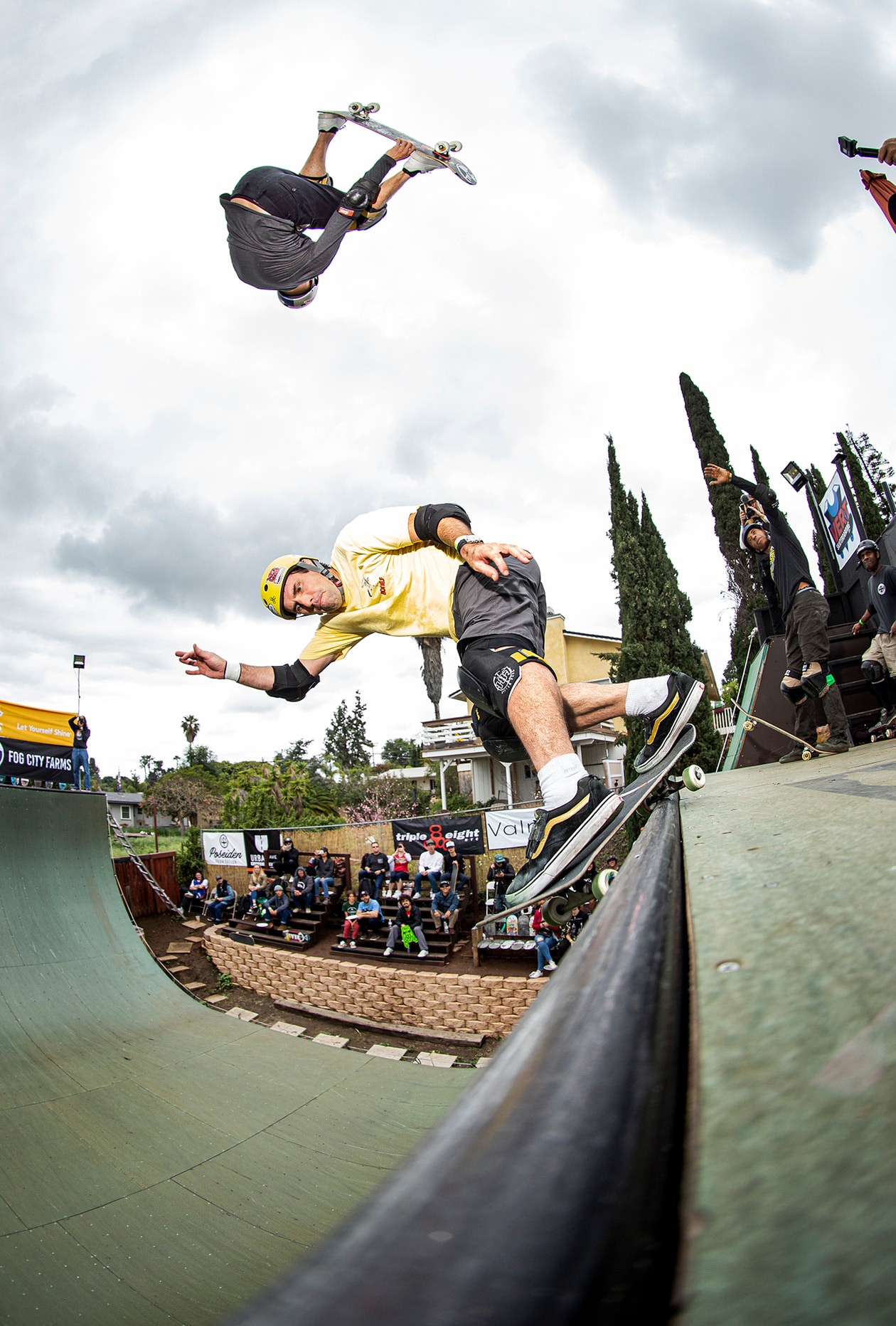 Whenever I'm on the deck of an event and Andy MacDonald is skating he'll suggest a photo to shoot. This has been going on for more than 20 years and on this day, he kept the streak alive by setting up a shot with him and Sandro Dias doing doubles. In this photo, Andy doesn't have his rail down on the back Smith (believe me, it did get down) but I was keying on Sandro's 540 peak (which I'm pretty sure I nailed). Thanks Andy.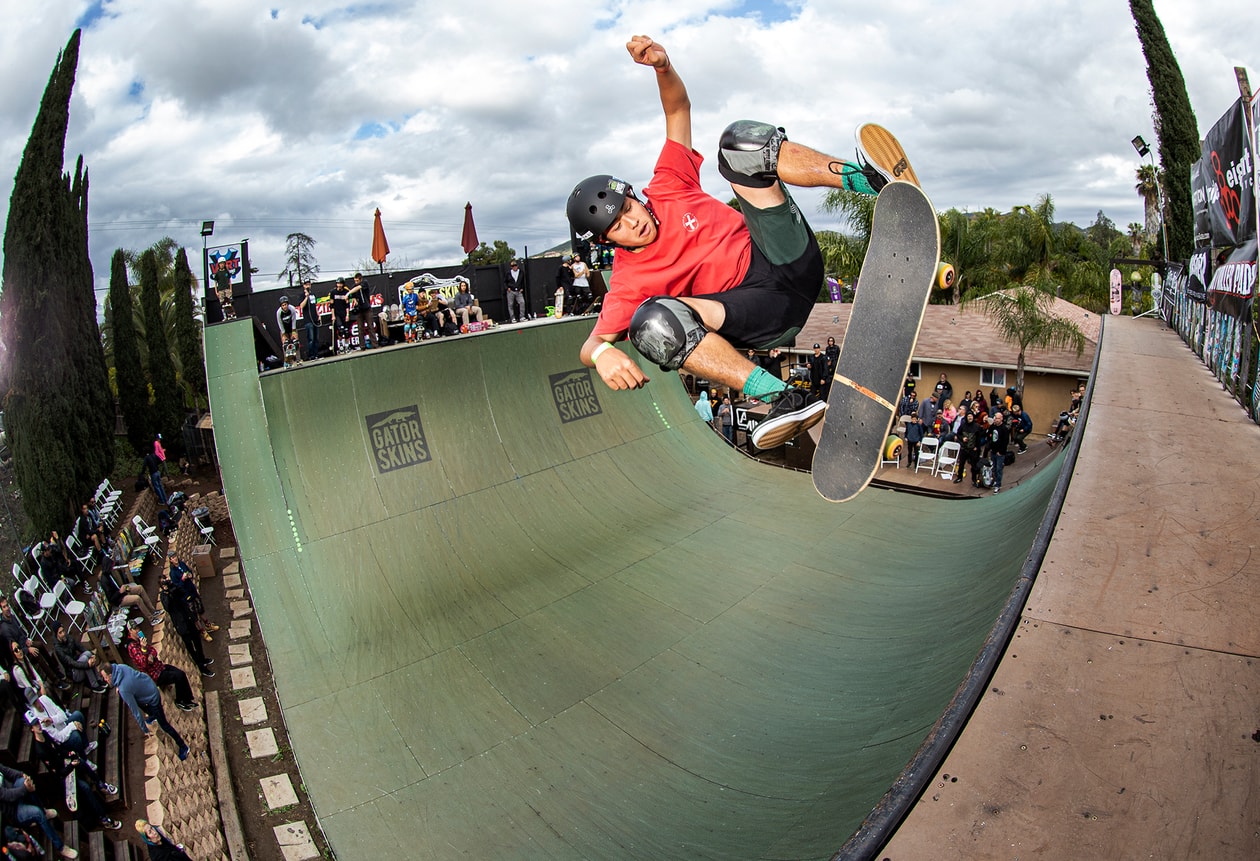 This kid gave me a head nod when I first saw him which made me wonder if I knew him. I realized I did not but when he skated I quickly realized he fucking ripped with good style and tricks. I shot a few photos of him like this sweet kickflip to fakie but never got his name. I later learned from Mancha his name was Augusto Japa and he is a ripper from Brazil. Duh.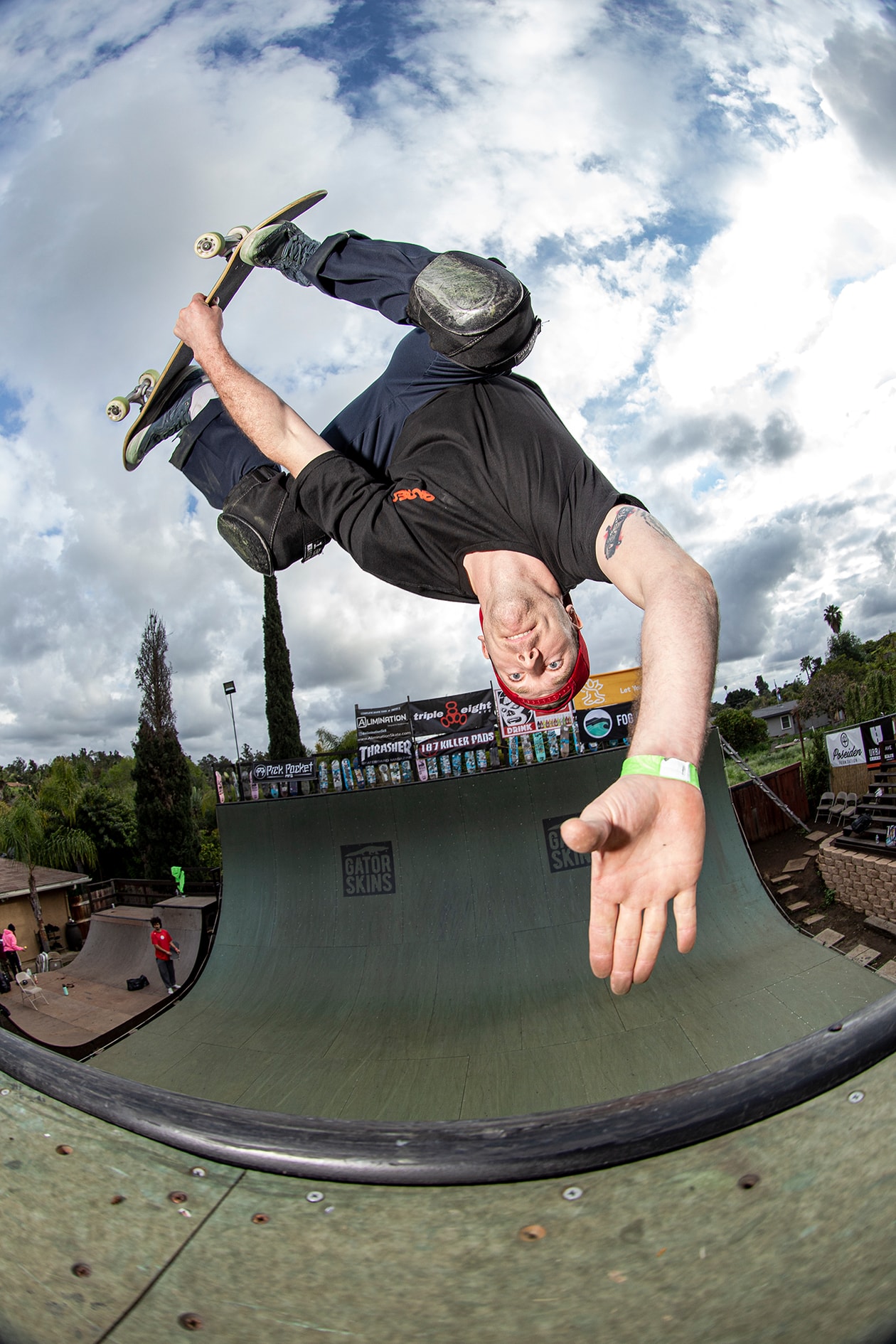 Within minutes of seeing him at the contest, Adam Hopkins told me he was going to be stuck in the US (he's from Canada) but he didn't care because he was going to get to skate more. That being said he also let me know he wanted to shoot a "flying egg" similar to the one's that Ben Schroeder and Lance Mountain do. Took us a few minutes but I think we got it right.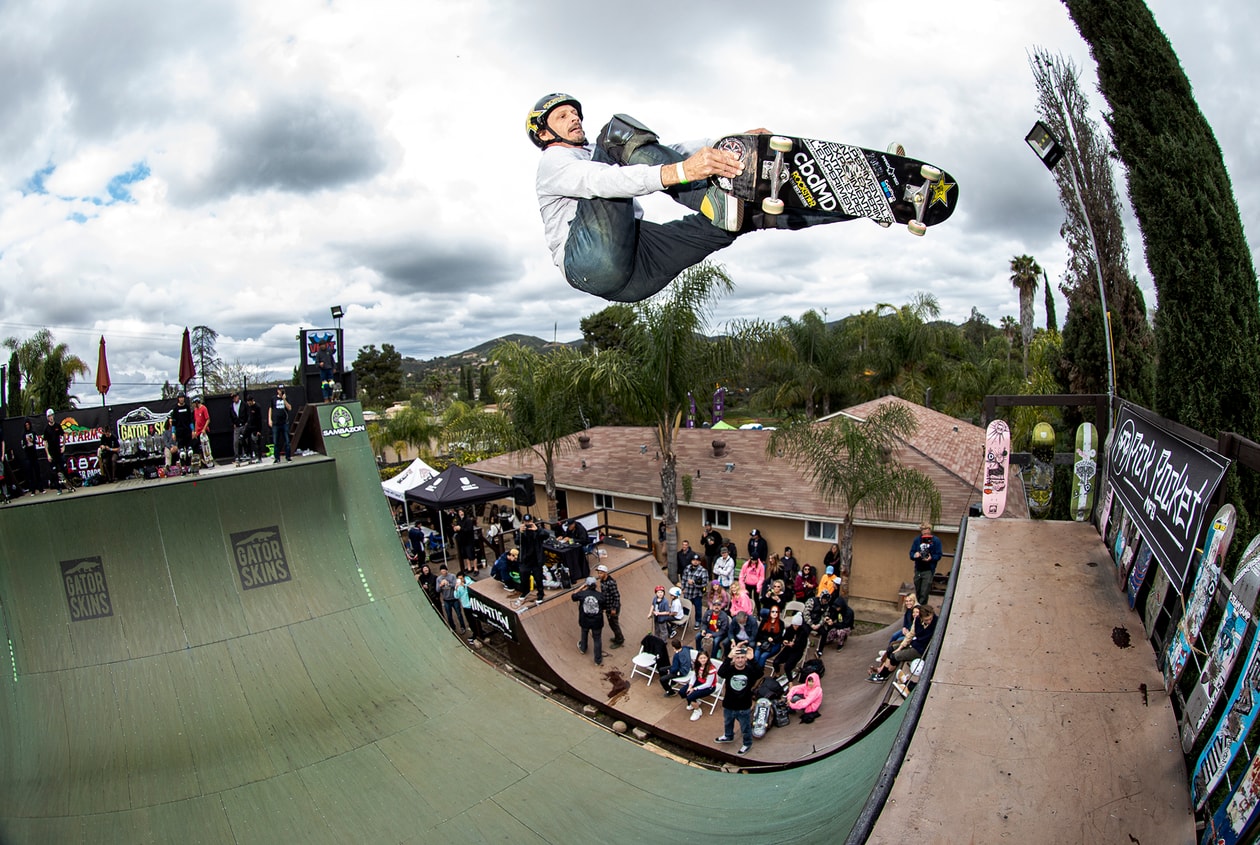 It's so awesome that Bucky Lasek skates in events such as this. I mean, this dude has one so many big-time pro vert events that he has nothing to prove but he still does it for the love. And, at 45 he still skates against the young bucks and gives them a run for their money. This switch lien took a while to land but it was one of the best single tricks to go down on this day. Buck Yeah!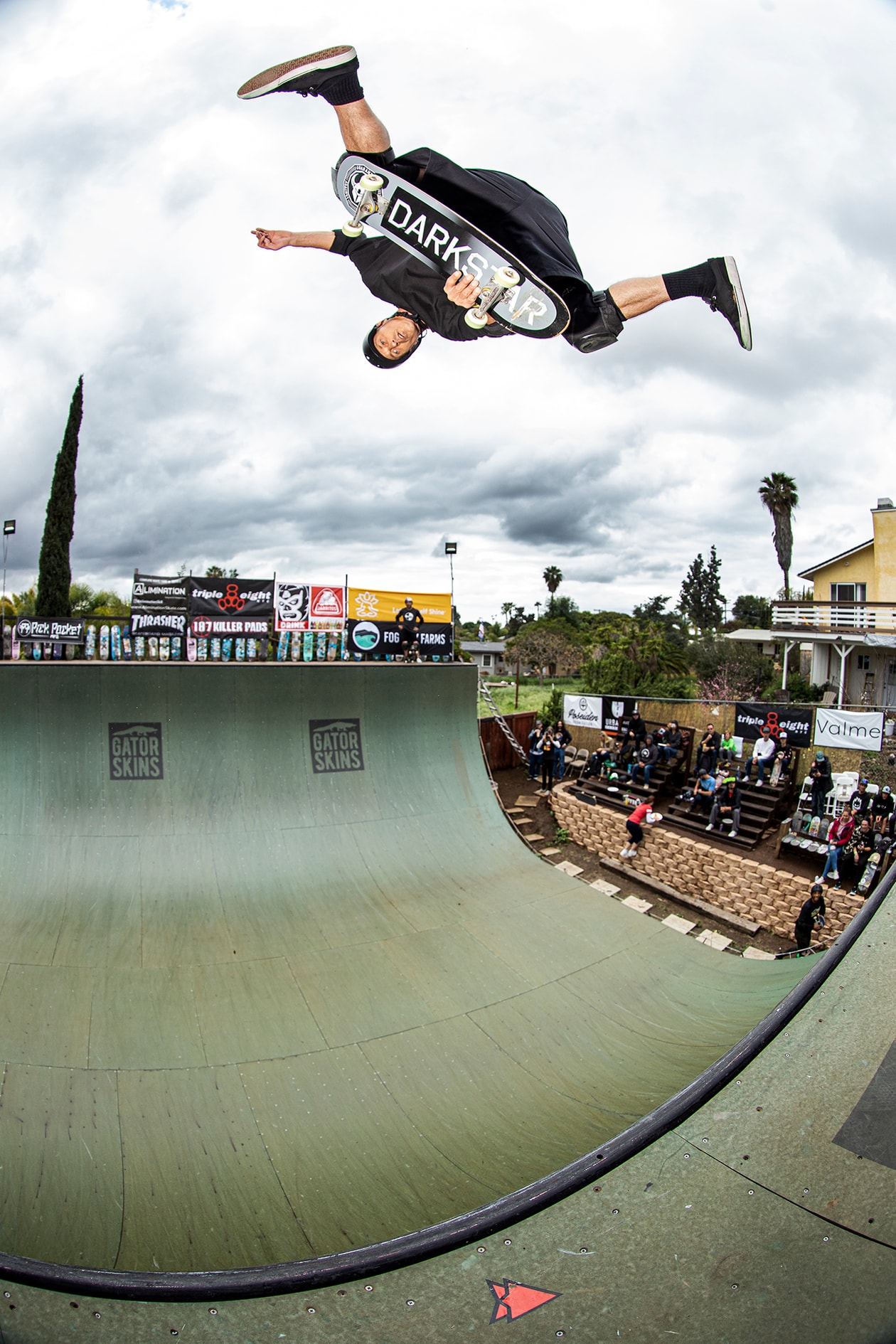 Chris Gentry still gots it! Heelflip indy in the face-high range.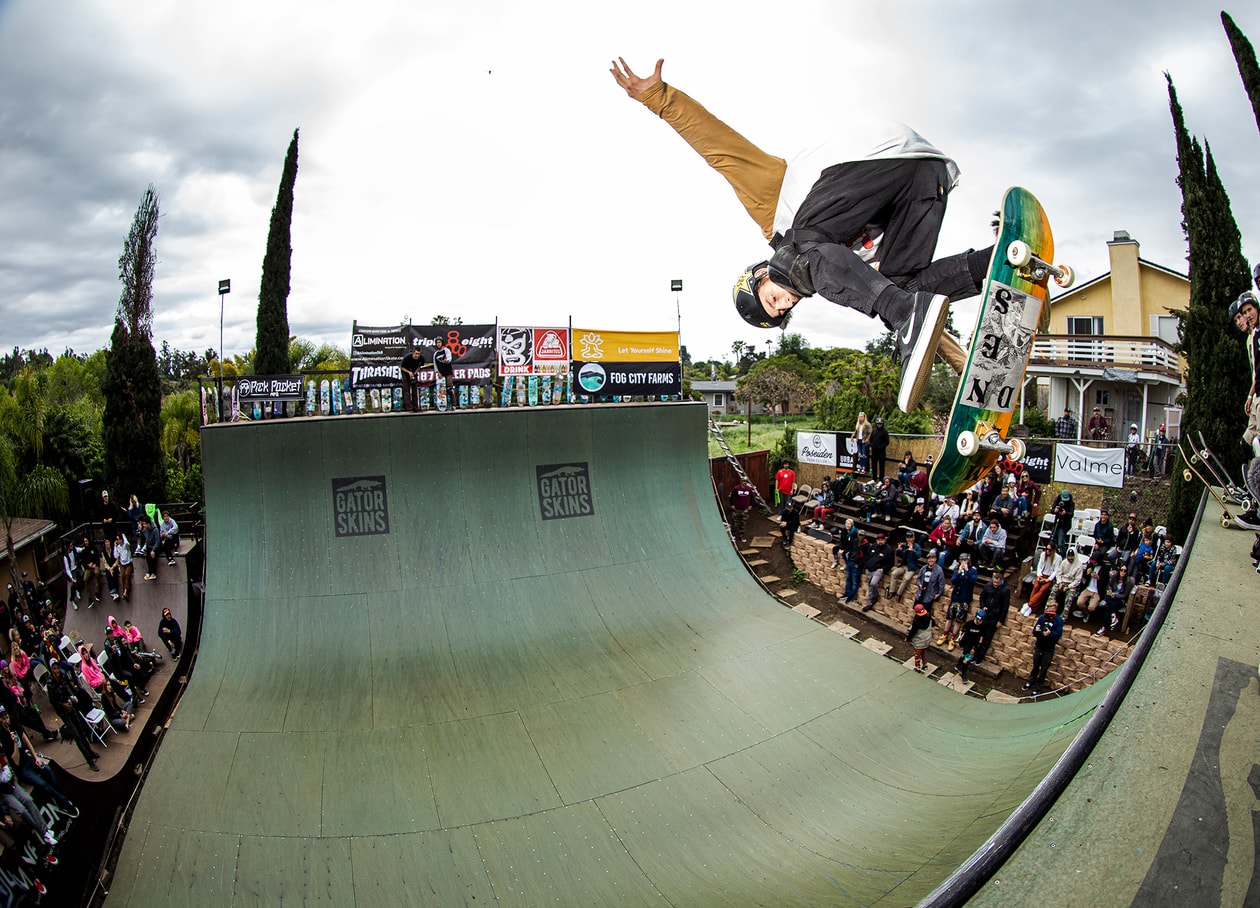 One of the hottest vert pros out there and Mancha's local Clay Kreiner got tech with moves like this backside ollie late shove-it with caught clean precision.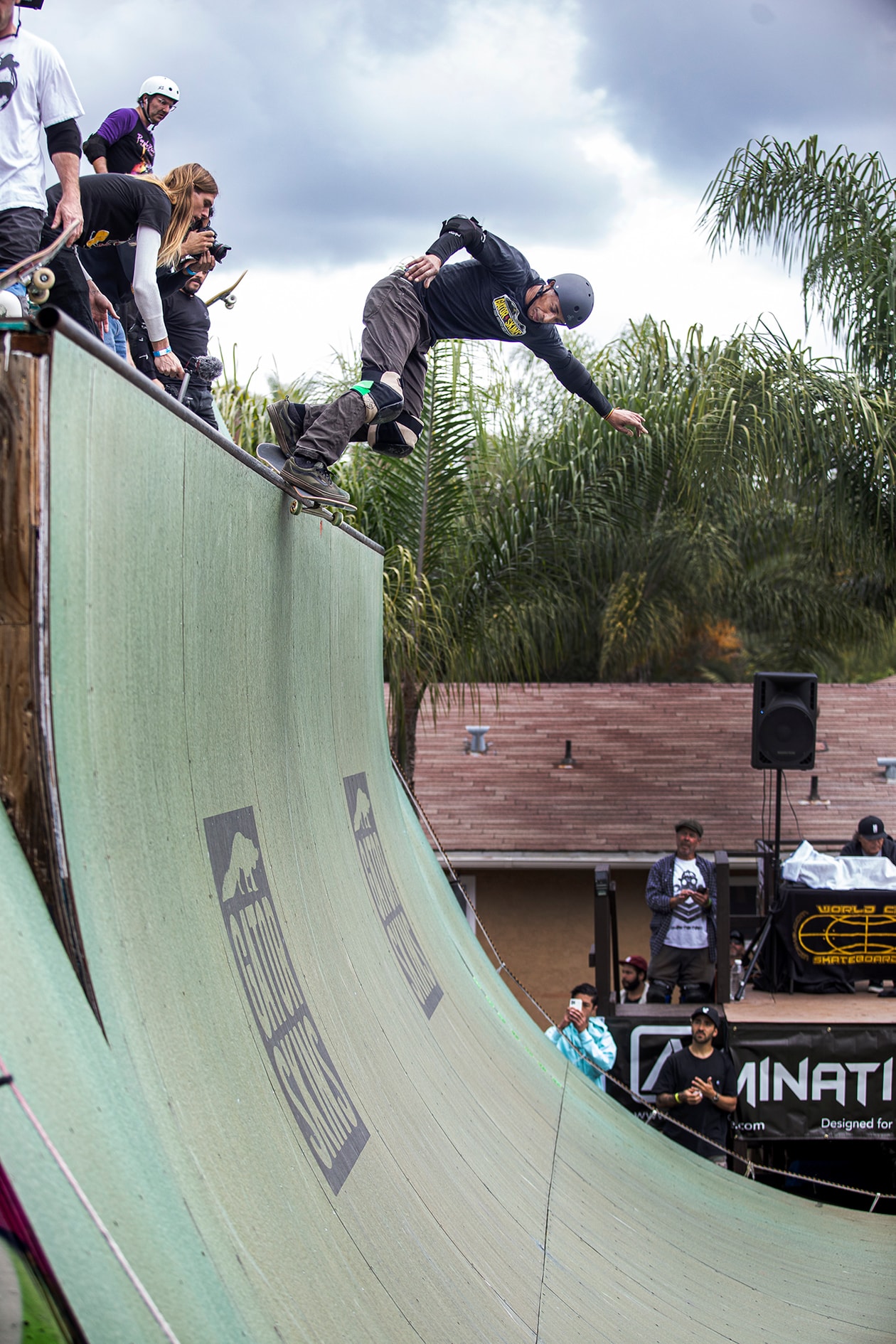 Ramp owner and all around great guy Evandro Mancha locking into a tough backside Smith grind in the Masters event.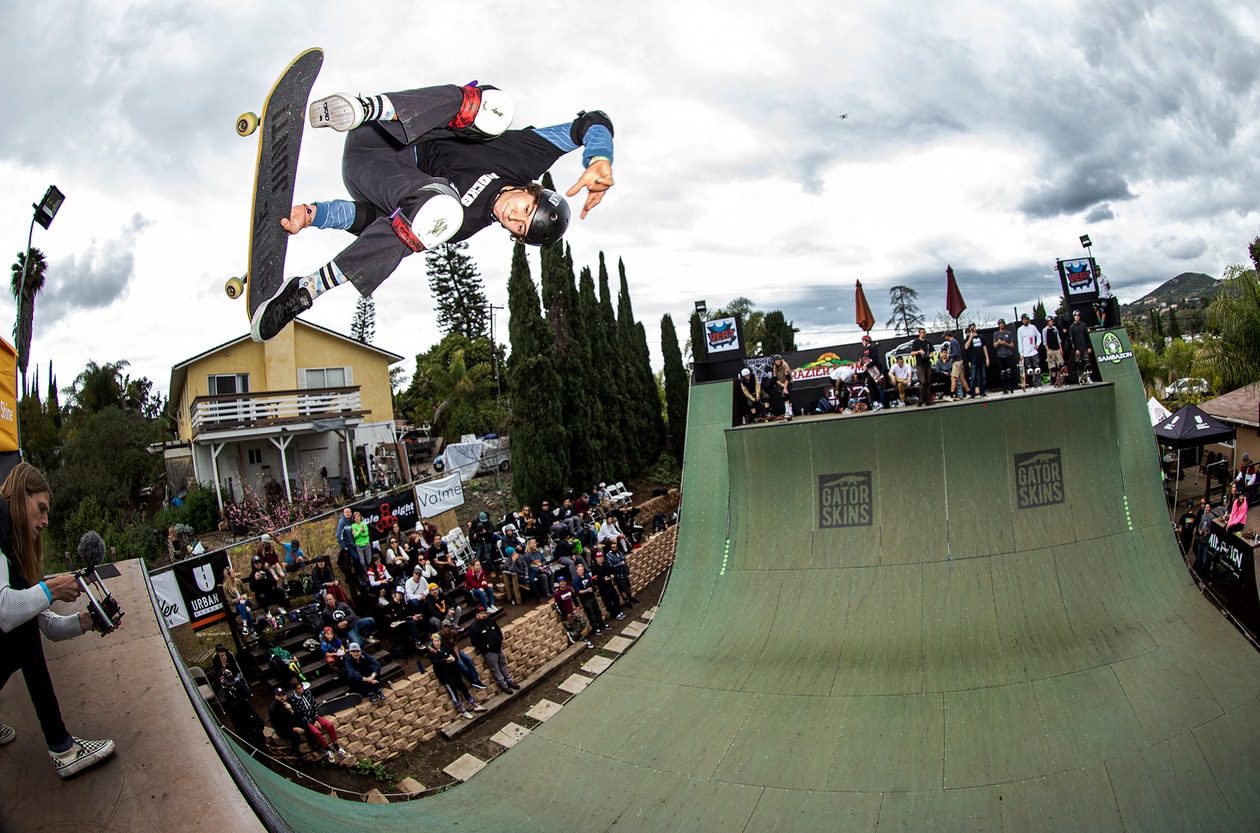 Brazil just keeps the rippers coming and Luigi Cini is just another from that country that is killing it at such a high level on all terrain. His back-to-back-to-back-to-back flip tricks blew all minds that were viewing his insane runs this day. Pictured here is a kickflip backside stalefish, just before he gave it a little extra tweak.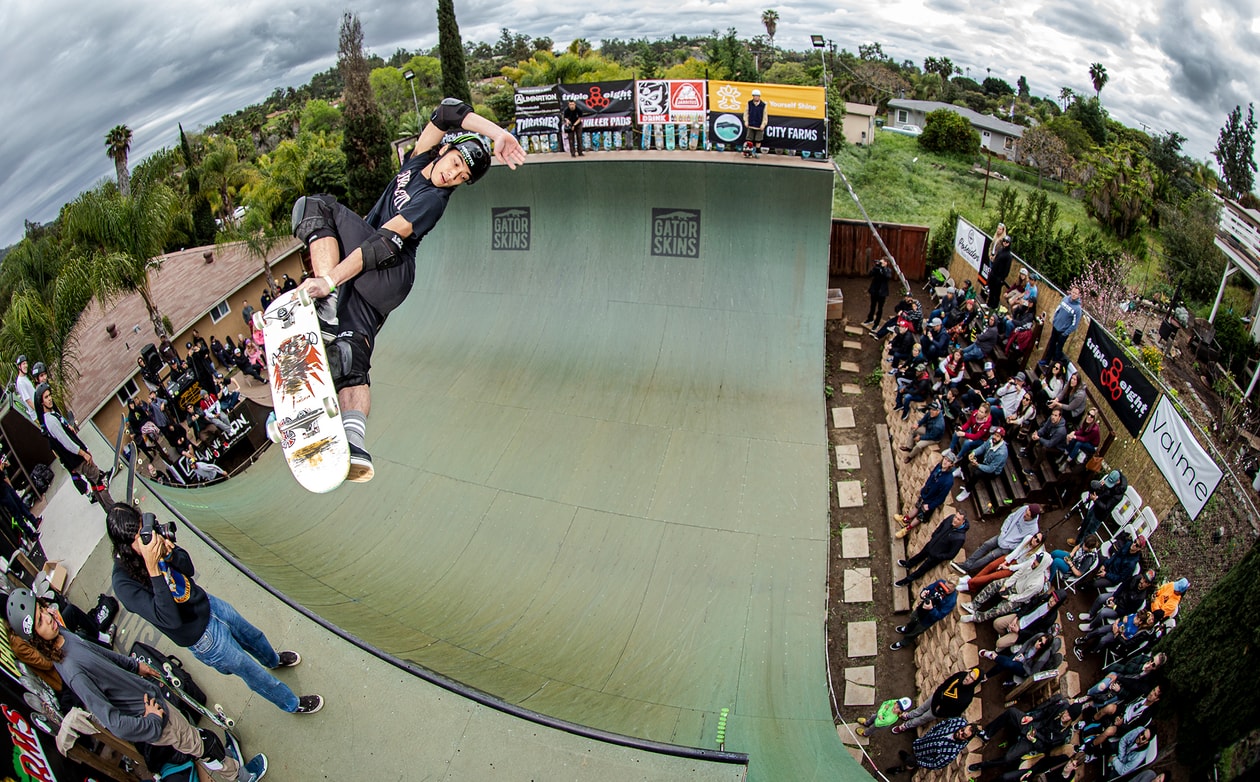 I love the way Moto Shibata skates. Smooth and stylish with his tricks done flawlessly on every wall. I was across the ramp when I saw Moto do a lien crossbone and knew I needed to get a shot of it. My view of his graphic while standing atop the western roll-in.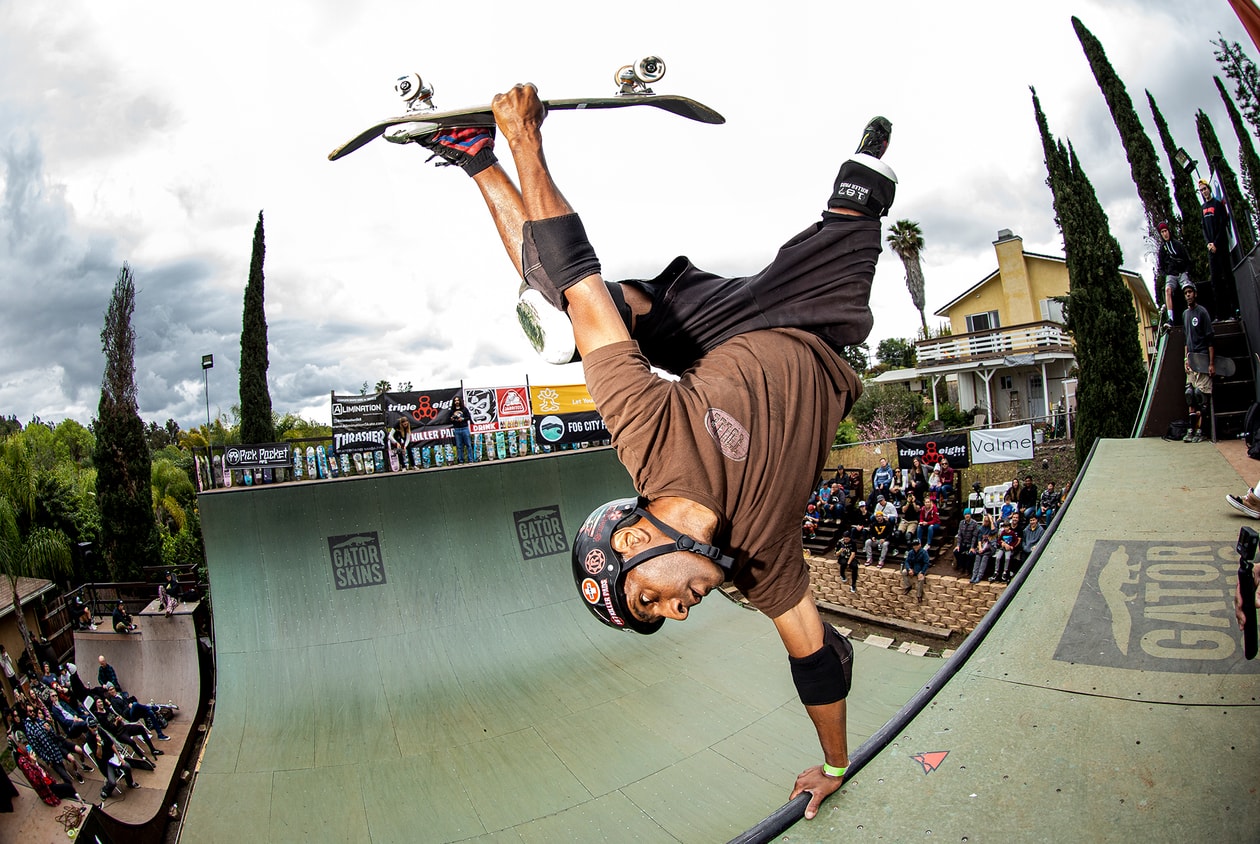 Richard Lopez won the Legends event with hot moves like this one-footed invert.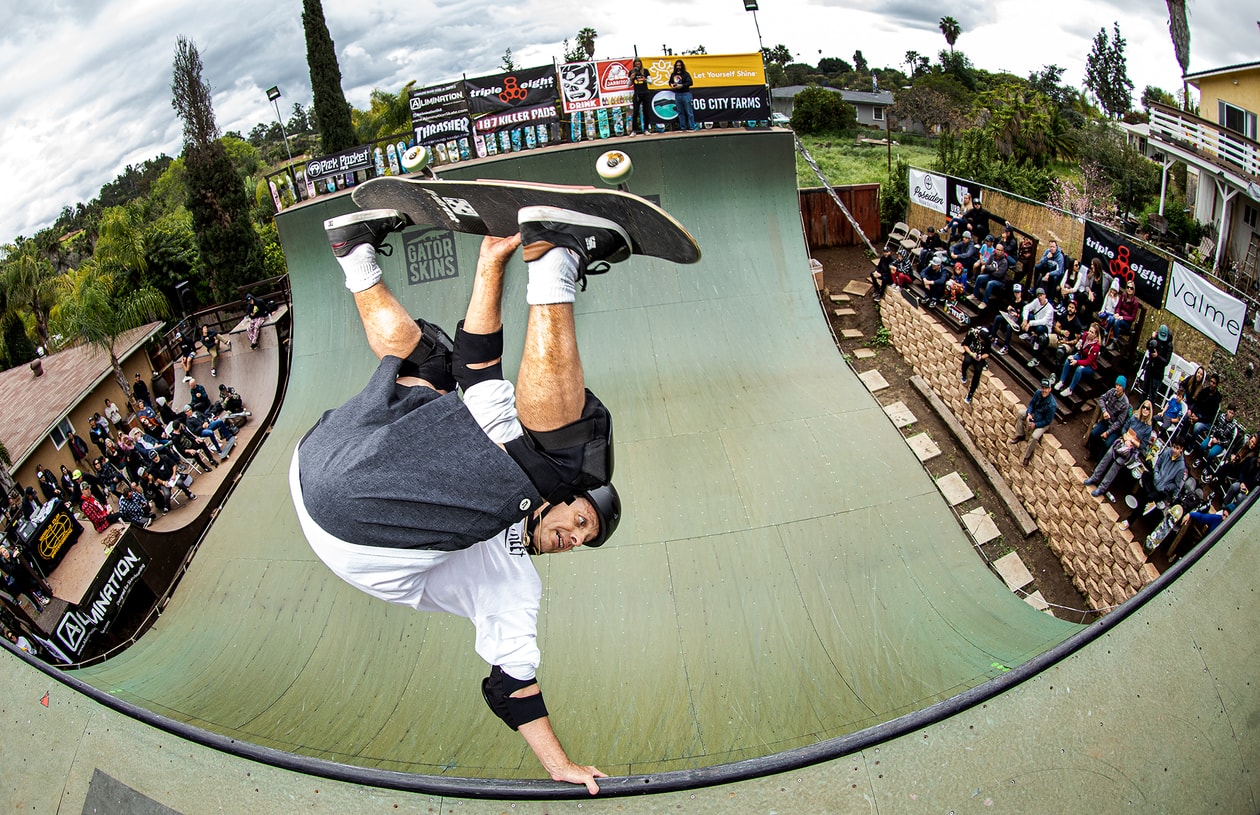 I always feel like I'm in the wrong spot when Tony Magnussen does a trick I like at an event. On this day, I just happened to be in the right spot when he hucked himself into a frontside invert during the legends jam. 
At the end of the day it was Alex Perelson who was elected by his pro peers as the winner of the first ever B-Team Backyard Blast. Alex didn't skate in the final jam but his runs from earlier in the day left an impression with his fellow competitors and he kickflip liened his way to victory. Congrats Alex!
Check out four decades of Dave Swift's portfolio at DaveSwiftPhotography.com!