Cariuma's Catiba Pro Heritage Shoes Are Built For Skateboarding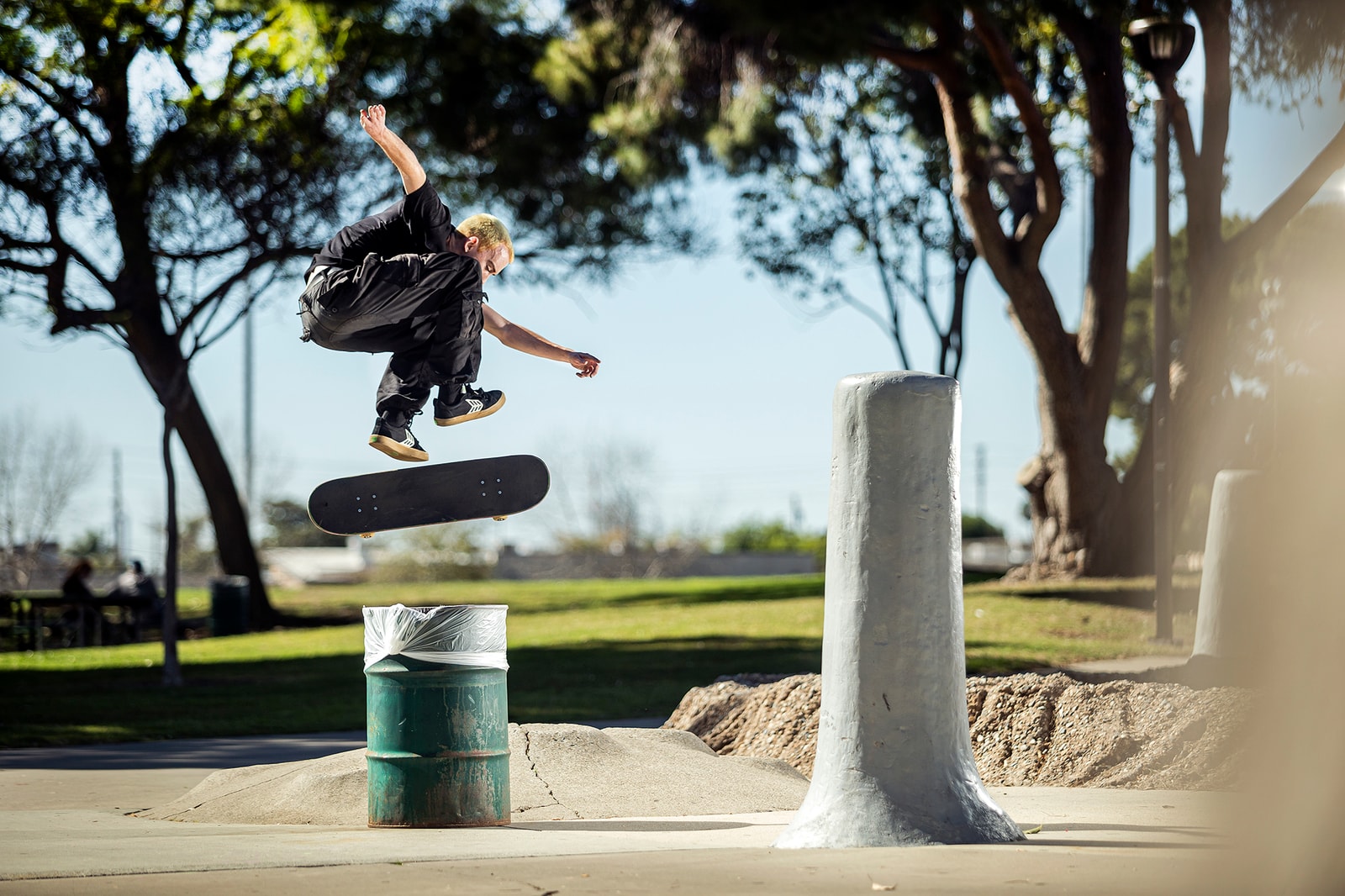 Tyler Peterson, hardflip. Photo by Dave Swift.
The Catiba Pro, Cariuma's heritage skate shoe—which now comes in a low-top AND a high-top—is designed for an active lifestyle and engineered to keep you skating at the top of your game with durability, comfort, and the ultimate grip. The upper is made with organic cotton canvas and premium suede; the outsole is made with raw natural gum rubber in a classic herringbone pattern for superior boardfeel. Obviously, The Berrics had to partner with the brand for our collab shoe after trying these bad boys out.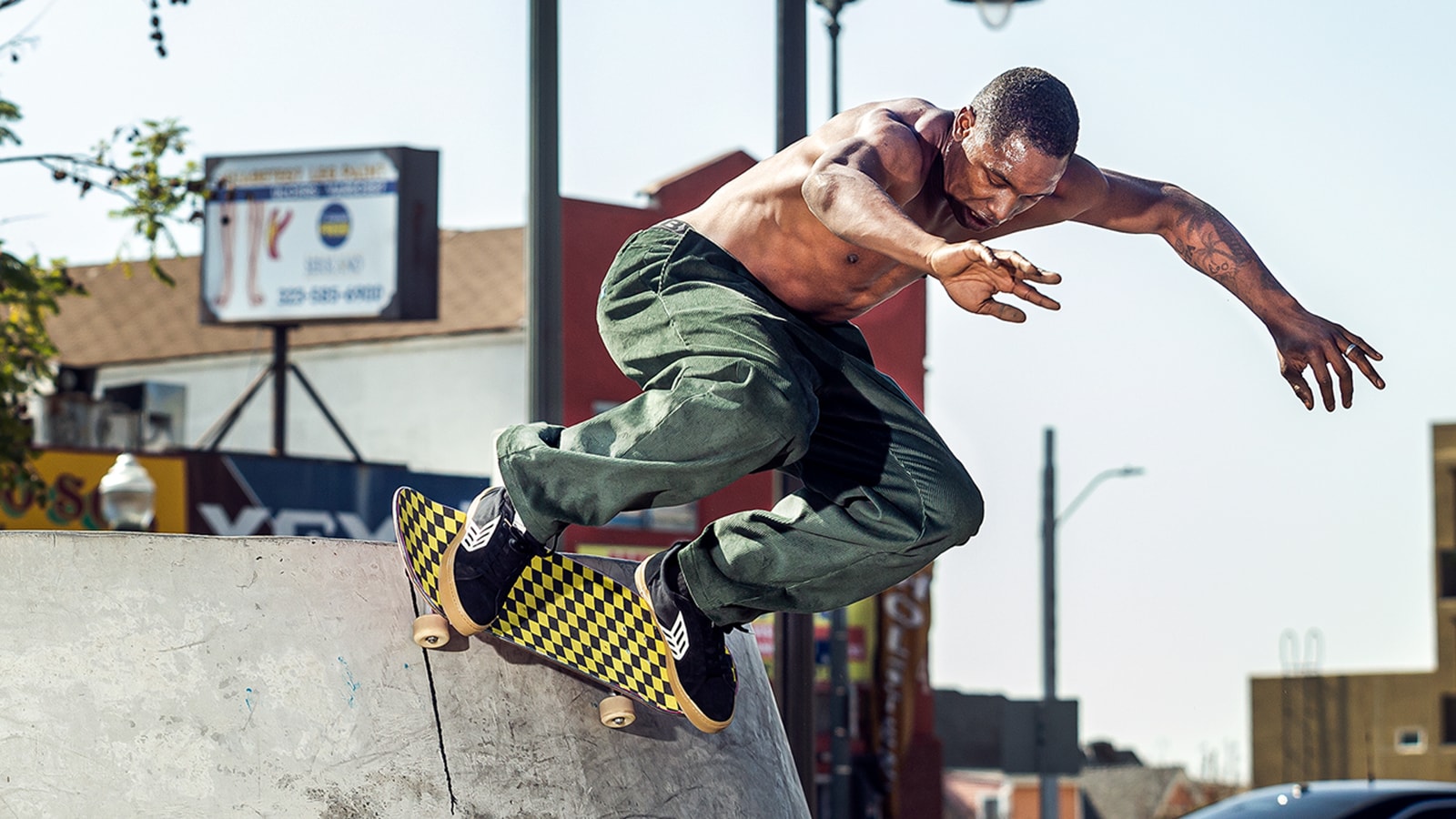 Leandre Sanders, wallride (switch, or…???). Photo: Swift
The Catiba Pro's foxing utilizes thicker diagonal stripes that are actually carved into the outsole so that the channels give the skater more protection on impact, plus it's fully stitched to increase the shoe's lifespan. They also added a triple-stitch upper at the flick point for increased lifespan and overall durability. The shoes have a high collar, padded tongue and internal cushion for stability around the ankle. The Catiba Pro's memory-foam insoles also provide excellent arch support and shock absorption.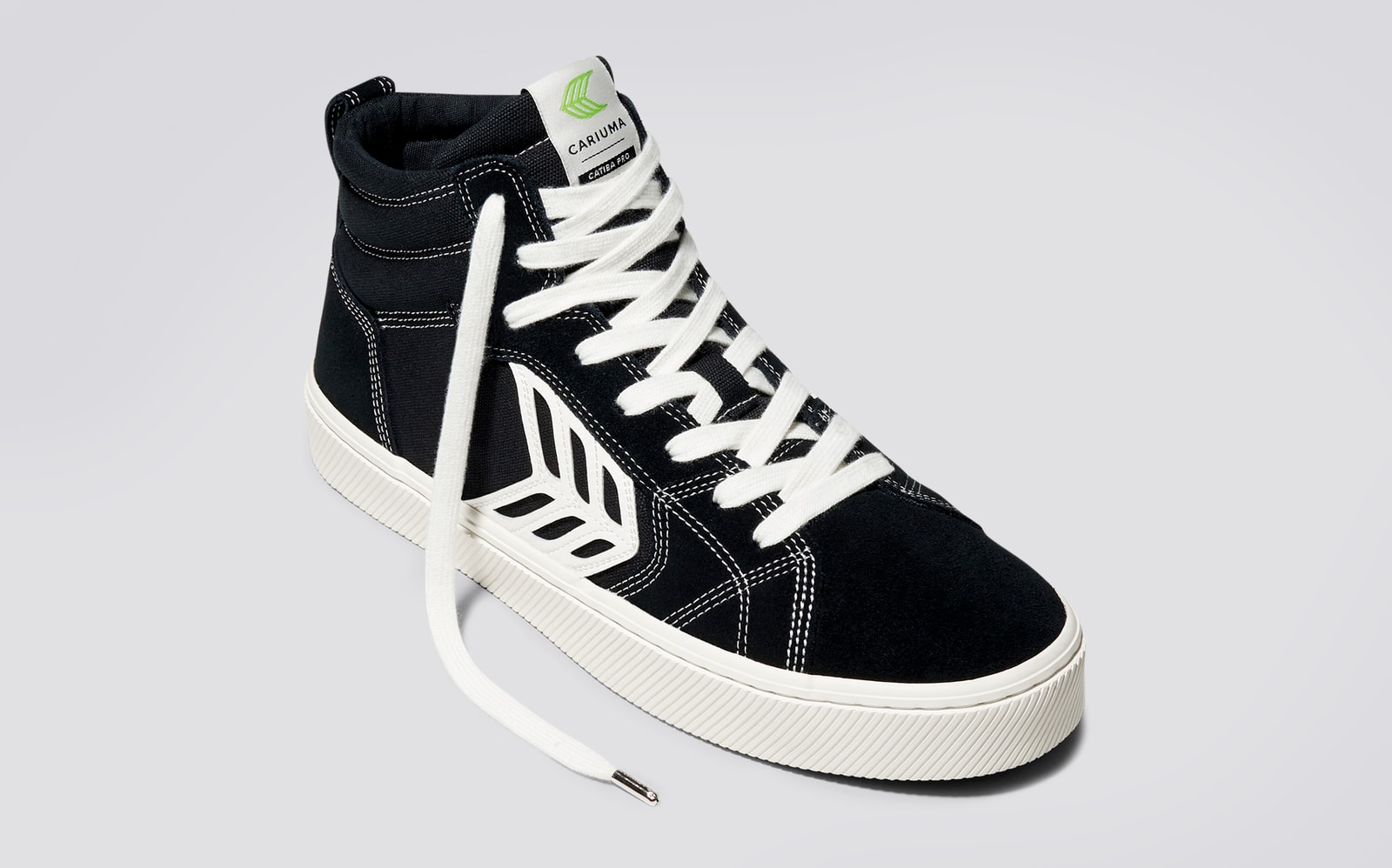 With a team that boasts Team U.S.A.'s Jagger Eaton, Team Brazil's Kelvin Hoefler, Marissa Martinez, Chris Pierre, and Tyler Peterson, Cariuma is quickly becoming the choice of a new generation of skaters. And, by planting two trees for every pair of shoes sold, the brand is giving back in a big way. Learn more about Cariuma here!
Check out a few videos that The Berrics has filmed with Cariuma's riders, below: