ERIC KOSTON INTERVIEWED BY JEFF STAPLE AT MAZE FEST
---
---
---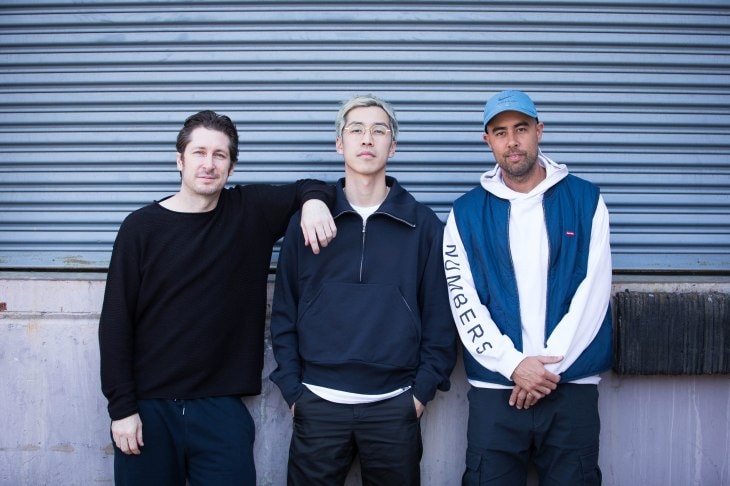 Koston, pictured above with The Berrics co-founder Steve Berra and Hypebeast head honcho Kevin Ma, posing for the announcement of HYPEBEAST's purchase of The Berrics. Photo: Yoon Sul
Berrics co-founder Eric Koston laid all his cards out on the table in a recent interview at MAZE Fest last month. The interview, for HYPEBEAST Radio, was conducted by sneaker impresario jeffstaple (aka Jeff Staple) for the "Business Of Hype" series and it covers just about everything Koston has been involved with—from H-Street to NUMBERS.
Throughout Koston's career, he's made a series of sponsorships moves that were necessary for his own growth. Of course, when you're so damn valuable there's the inevitable "Sellout!!" accusation. The innovative legend (and all around chill boss) addresses this in the interview:
"If a brand that you're into wants to get behind you, maybe be patient for that. If you feel you're going to take something purely for the money, and you don't feel good about it, obviously there's something wrong there. Your instinct will usually tell you if you're being a sellout."
Listen to the full 44-minute HYPEBEAST Radio interview at HYPEBEAST.