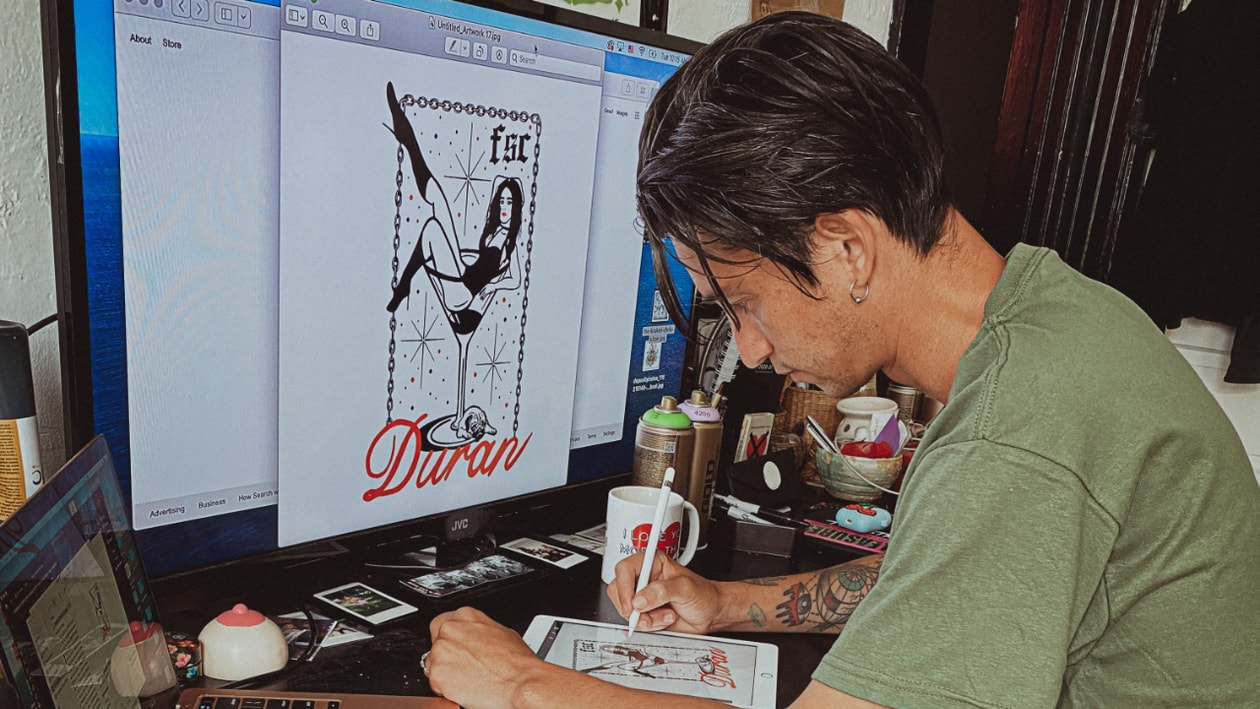 Australian brand F.S.C., a 100% skater-owned and operated company, takes a different approach to skate commerce: The riders design the graphics, and they're the ones who sell and even ship the decks out! That's the kind of hands-on service you don't really experience very much anymore, and it's pretty sick to see a brand's team take that much pride in their work (the acronym does stand for Fun Skateboard Collection, after all).
Team rider Vince Duran —who turned pro for F.S.C. last year—created the brand's recent "Sippers" deck series. The San Francisco-based artist does most of his work from his home office in the Mission, and he prefers to create art that is uncomplicated yet interesting. "For this series I think my creative process was just to try an keep it simple but say a lot at the same time just like clip art does," Duran says. "I love clip art and tattoo art very much and you can see that in this series. I just enjoy simpler things when it comes to art."
Shop F.S.C.'s "Sipper" series at the Club Distribution site, and follow the brand on Instagram for updates on Duran's next deck series!