First Look: Team U.S.A.'s Uniforms Designed By Ralph Lauren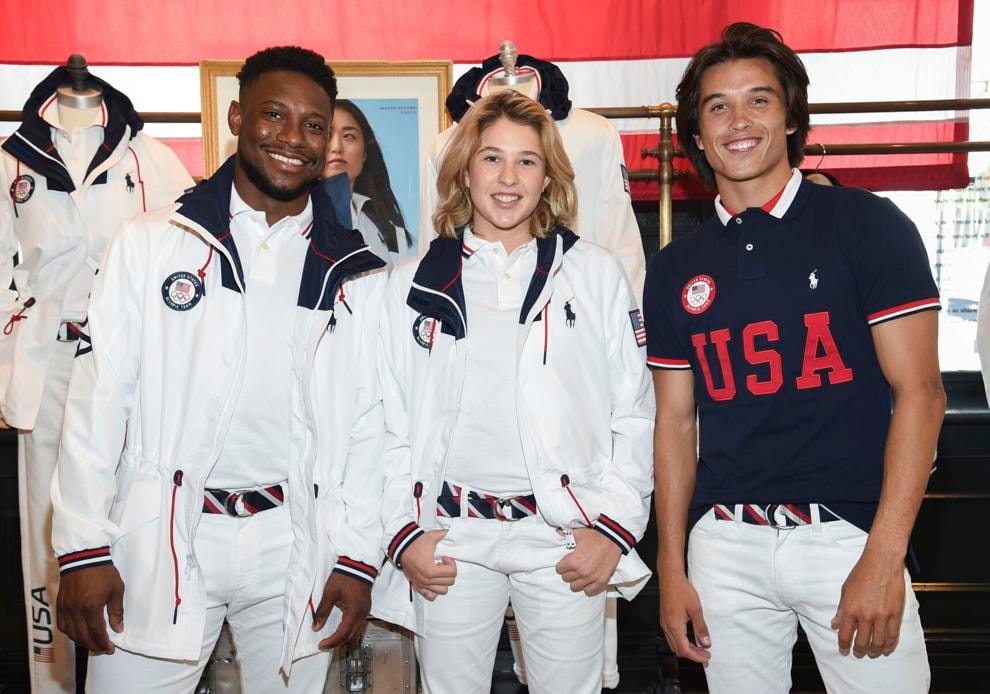 Daryl Homer (Fencing), Jordyn Barratt, and Heimana Reynolds at the Ralph Lauren SOHO Store unveiling. (Photo by Evan Agostini.)
Last Tuesday, Ralph Lauren unveiled the crispy white Team U.S.A. uniforms that the America-centric brand has designed, and they are lookin' pretty damn classy (and classic). The Americans are about that 'Lo life, and times will be rough and tough like leather for the other teams this summer.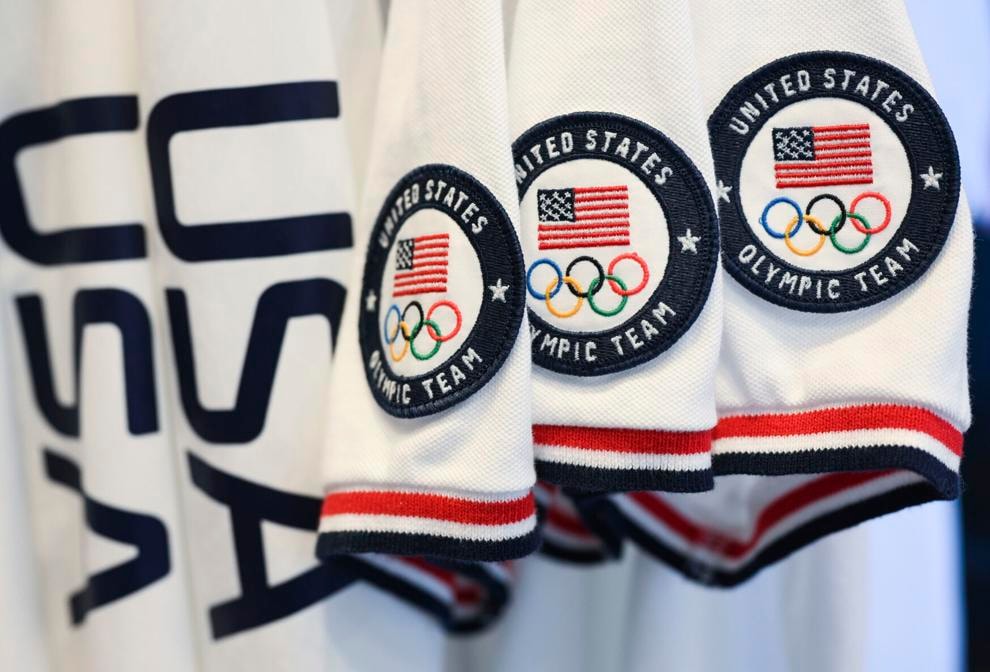 Speaking of the Olympics: Today's the deadline for National Championships submissions! U.S.A. Skateboarding's Josh Friedberg sat down for a recent video explaining the process. Here are the Cliff's notes:
Video submissions will be 45-second runs for both Park and Street at the athletes' preferred skatepark, with in-person Finals events following Olympic event formats. The top-12 ranked Americans will be pre-qualified into the quarterfinals; points awarded to the finalists will count towards World Skateboarding Rankings and Olympic qualifying. Men's and Women's Skateboard Park and Street events will make their Olympic debuts at the Tokyo 2020 Games this summer in Japan!
(Skateboarders currently have the opportunity to qualify for the Tokyo Olympics based on their two best results in World Skate sanctioned events during the 2019 qualifying season—ended September 30, 2019—combined with their four best results during the 2020 – 2021 qualifying season ending June 30.) All it takes is an unedited :45 second video, in Men's or Women's, Street or Park, and you could be on your way to skate in the Finals live at The Berrics (Street discipline) on May 6 & 7, or the CA|TF (Park discipline) on May 8 & 9. Full entry details USASkateboarding.com—so, what are you waiting for? Get out there, submit your run, and be a part of skate history!
We've had the pleasure of working with Team U.S.A. for some recent projects—check out a handful of these videos below: