BATTLE OF THE BRAZILIANS… SALAD GRINDS & BEAN PLANTS #80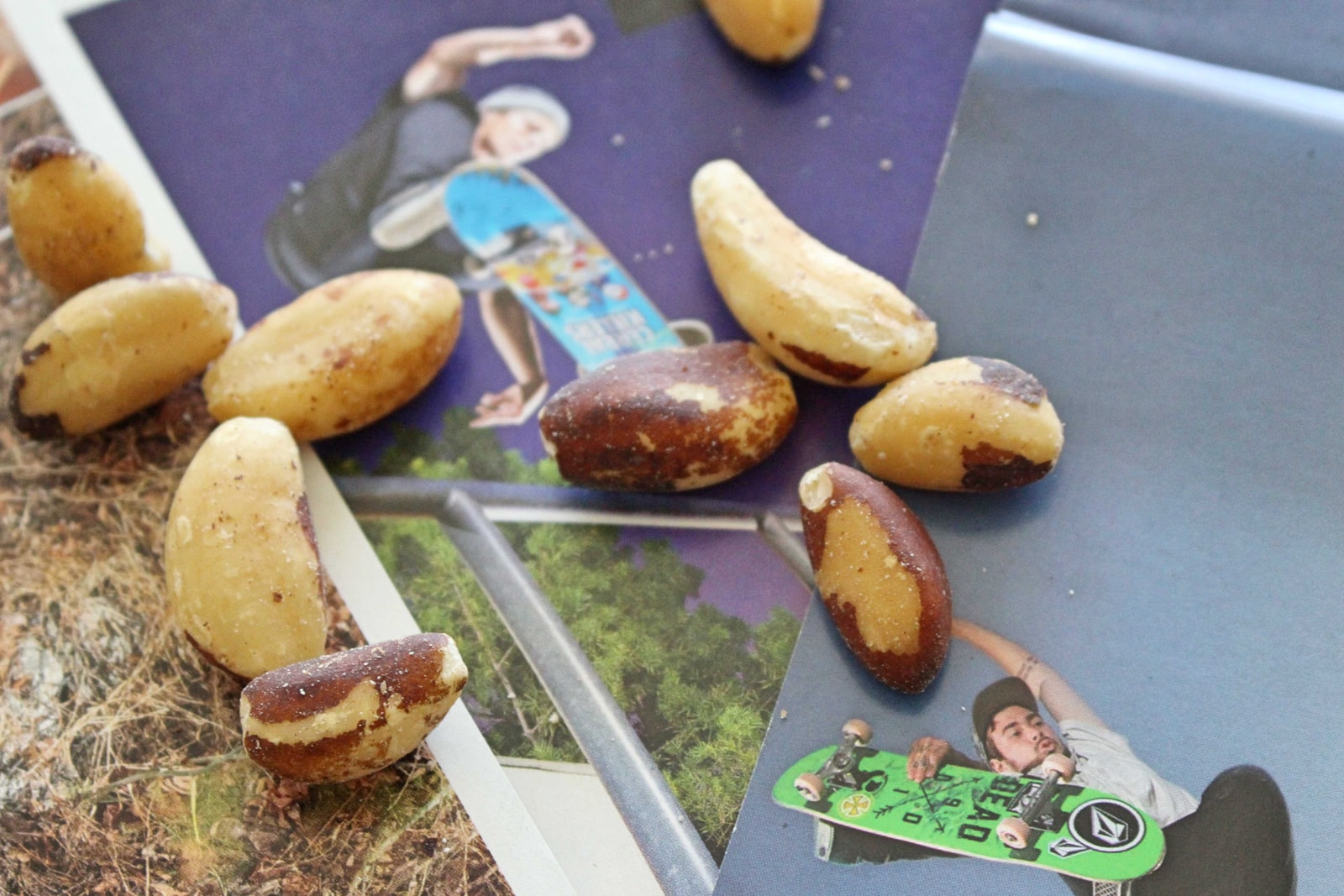 Battle of the Brazilians Salad
(Brazilian Style Salad)
WORDS: Johnny Lozano
As the Olympics draw closer, many countries are starting to ramp up their representation in skateboarding. The Street League finals and the 2019 X Games over the last week or so have been filled with memorable destruction from all nations, but one nation has been pumping skateboarding full of jaw-dropping quick-footedness for decades: Brazil. Now I'm not suggesting that other countries haven't helped skateboarding progress over the years, but Brazilian ripping is on such an impossible level that it's almost a handicap (seriously, if non-Brazilians were putting out Luan-style footage, we'd be losing our shit).  
The Berrics has always recognized this. However, Brazilian skaters have really emphasized this incredible national skill in the last few weeks with Ivan Monteiro's game of SKATE, Rayssa Leal's close-up, and the Hoefler vs. Rabelo "Battle of the Brazilians" (and while we're at it, I know you haven't forgotten Pedro Barros's In Transition insanity). Whether it's the tried and true stylings of OGs like Burnquist and Rodrigo TX or the lightning feet possessed by the new kids on the block, you can always count on Brazil to push skateboarding forward.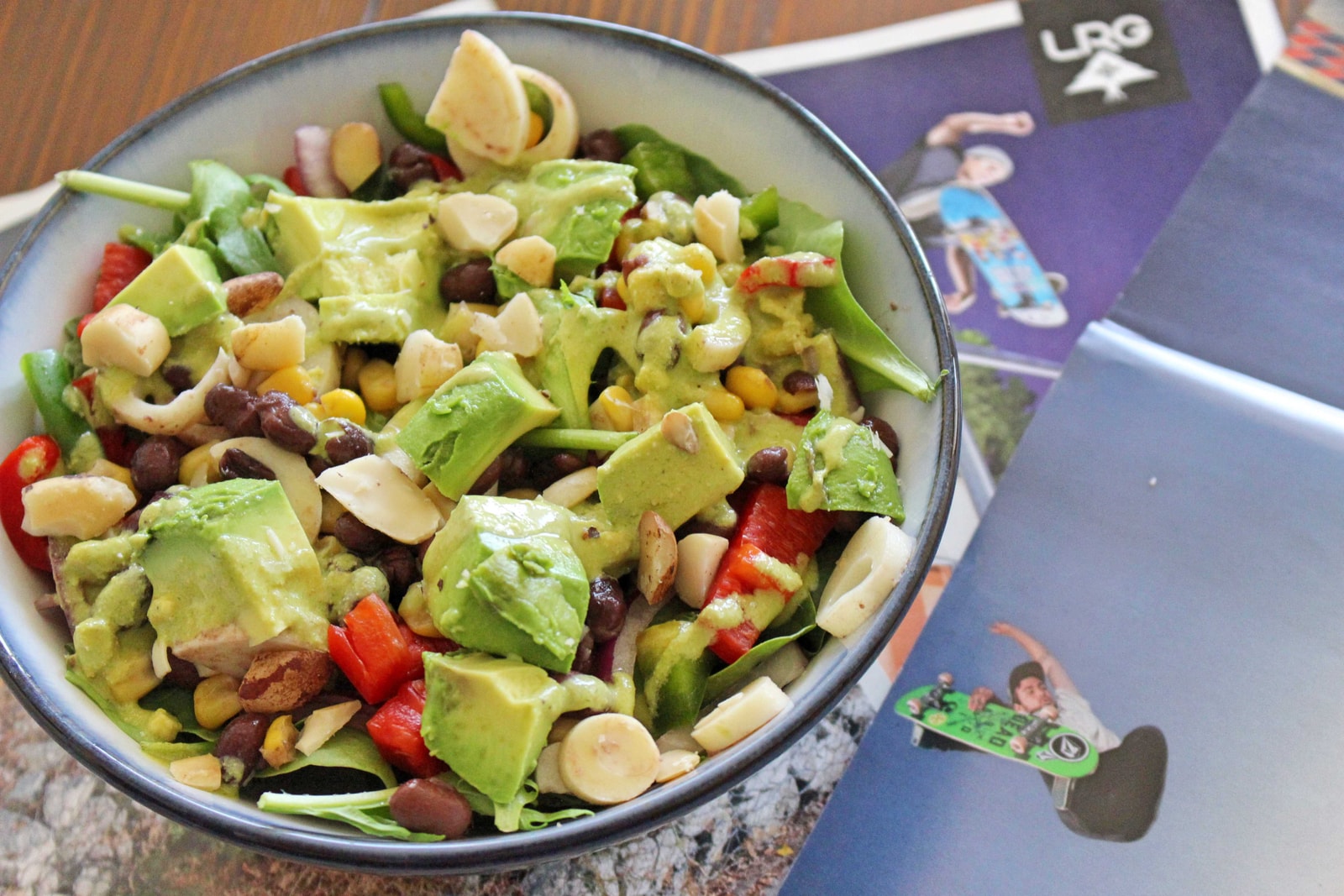 A friend of mine had an interesting theory on why Brazil is uniformly known for board control: He theorized that their foot-eye coordination is honed at a very young age through the national love of soccer. Once the youths have already mastered that coordination before primary school, skateboarding is the next logical progression of fancy footwork. While that's certainly an interesting theory, I wouldn't discount diet—and today's recipe pays homage to the flavors of Brazil in a salad that's fit for a king Luan. 
I first made a version of this salad from a random recipe on Whole Foods' website and was absolutely blown away. With a few modifications, I've ramped up the nutrient factor even more while keeping a robust, tangy flavor. Unlike a regular salad, the bed of greens is almost an afterthought here; in addition to the basics, this salad is piled high with corn, black beans, hearts of palm, avocado, bell peppers, and Brazil nuts. Why Brazil nuts (other than the titular theme)? Brazil nuts are one of nature's best sources of bioavailable selenium—an essential nutrient that (1) acts as a powerful antioxidant, (2) plays an important role in thyroid health, (3) boosts the immune system, and (4) may reduce the risk of certain cancers and heart disease. While many of us tend to skip over the Brazil nuts in a Planter's nut mix, they're a fantastic addition to this salad in both the dressing and as a topper.  This salad may not have you pulling Felipe Gustavo's switch frontside flip tailslides, but it'll have you craving the tastes of Brazil.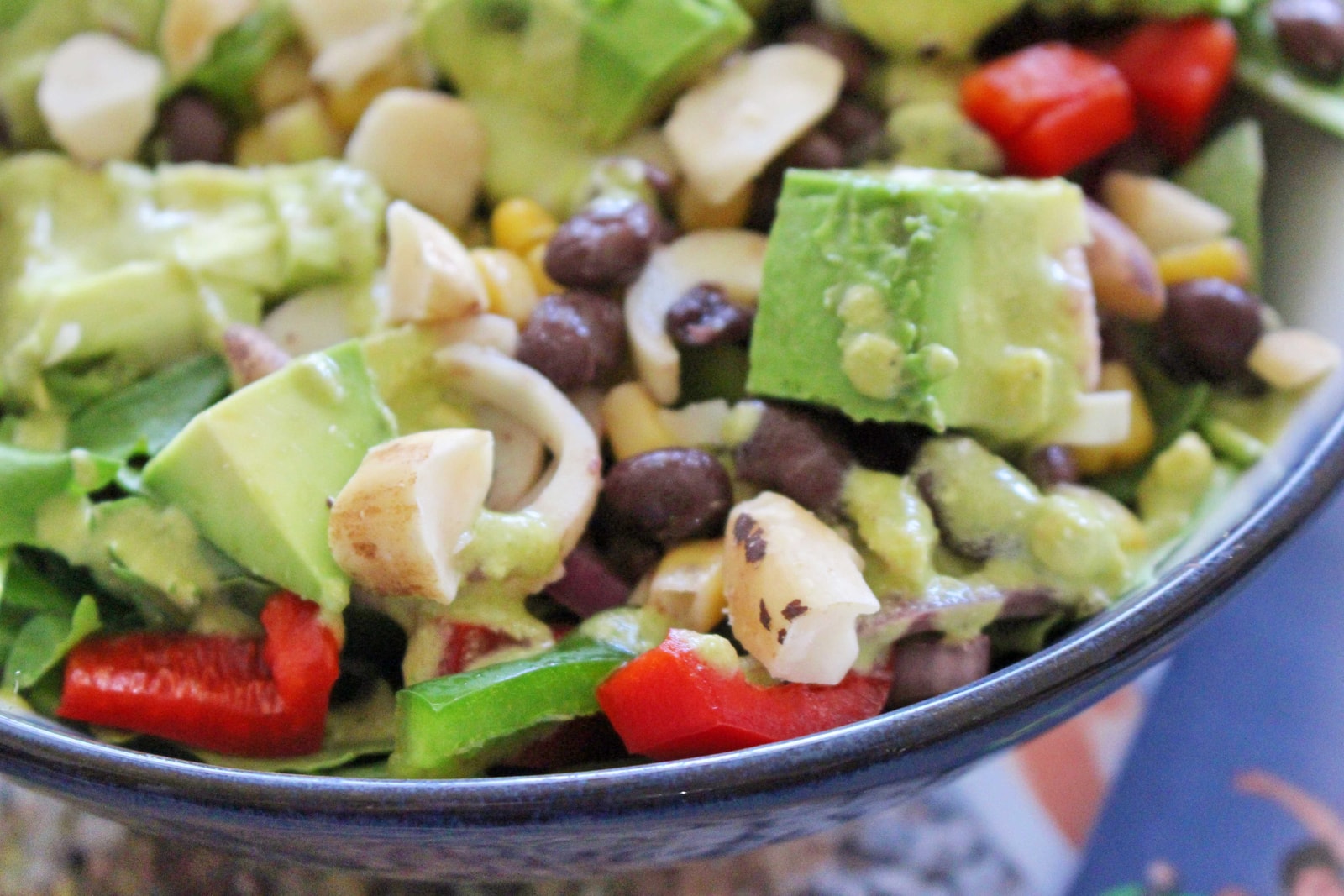 DRESSING INGREDIENTS (makes 4 servings):
1/3 cup raw, unsalted Brazil nuts (soaked)

Squeeze of 1 lime

½ cup chopped parsley (curly-leafed; not Italian)

¼ cup fresh squeezed orange juice

Dash of pepper
SALAD INGREDIENTS (makes 4 servings):
3-4 cups mixed greens (I prefer sweet leaf blends)

½ red onion, sliced into thin rings

1 red bell pepper, chopped

1 green bell pepper, chopped

1 can whole kernel corn (or 1 cup)

1 can (15 oz) black beans, drained and rinsed

1 can (15 oz) hearts of palm, sliced thin

1 avocado, diced

Extra Brazil nuts, crushed (for topping)
DIRECTIONS:
First soak the 1/3 cup of Brazil nuts. Place them in a glass jar and pour just enough water to cover them, then leave for 20 minutes or so.  While those are soaking, add the parsley, orange juice, lime, and pepper to a blender or food processor. Once soaked, add the Brazil nuts and blend until smooth.

Chop up the onion, bell peppers, avocado, and hearts of palm, and then toss them into a bowl with the greens, corn, and black beans. Add the dressing and mix it all up until evenly coated, then crush some extra Brazil nuts and toss them on top for an additional satisfying crunch.

Go watch literally any part from any Brazilian—insanity is guaranteed, no matter who it is.
Happy shredding,
Johnny    
For more recipes, check out www.saladgrindsandbeanplants.com or find us on Instagram at @salad_grinds_and_bean_plants.