GO FILM YOURSELF: INTERVIEW WITH ROBOTICS ENGINEER MICHIEL GOOSSENS
Photos courtesy Michiel Goossens
WORDS: Stu Gomez
There's a skater in Ghent, Belgium, who is taking DIY to the next level. Over the next year and a half, engineer
Michiel Goossens
will be filming a selfie skate part using robotic tools he's built himself. The one-of-a-kind video, "Skatetronica," combines engineering ingenuity and art, and just might be the most striking example of skateboarding's reputation for innovation.
We talked with the 28-year-old Goossens about Robotcam, The Coping Train, and his process for building a better robot.
Do you have a background in engineering or robotics?
I studied software engineering for 1 year. After my studies I had a job at a company that makes software for hospitals. But the biggest part I learned through research on the internet. I made small
Arduino
projects to learn about electronics, sensors, motors, etc. (Arduino is a microcontroller designed for hobbyists and artists.)
What is "mechatronics" and how did you become interested in it?
Mechatronics is engineering of both electrical and mechanical systems. It's a combination of robotics, electronics, mechanics, software systems, and telecommunication. As a child I was always making these "robots" with Lego. I had a set of Star Wars from Lego Technic and it included a motor with a light sensor. In high school I studied art, so that was something totally different. But I was always interested in creating stuff.
After high school I learned about Arduino and it made my interests in robotics grow again. Because I was also making mechanical devices I was searching for a comprehensive term, then I found out about mechatronics.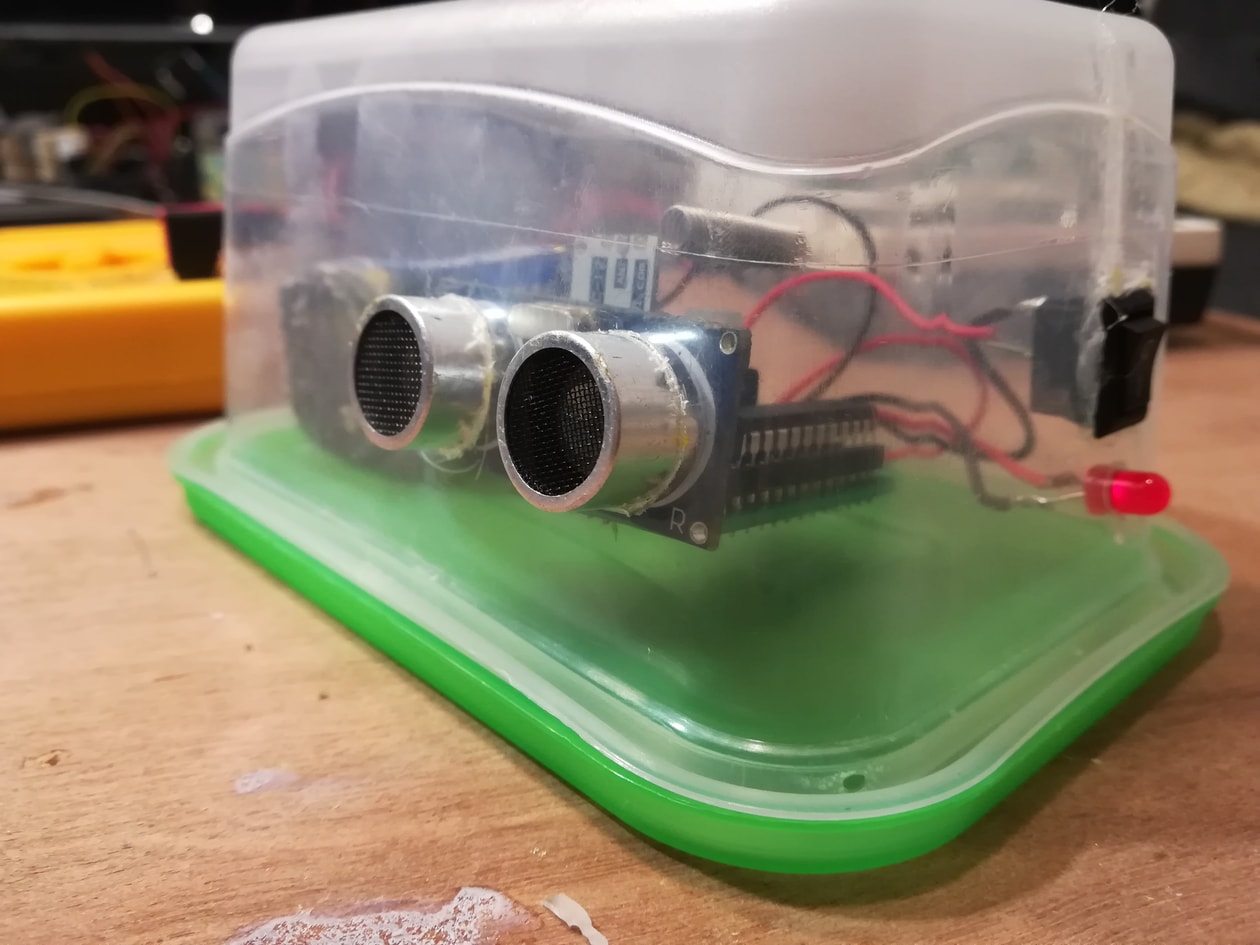 I've watched the videos of the camera devices you've built and they are really impressive. What is your process for designing and refining these things?
Most of the time I just work on the go. I have an idea and I try to build a prototype of it. With electronic devices I can test a lot inside, but sometimes I really need an obstacle to test it on. While I am testing, I try to figure out what could be improved and I write it down. Then I go back home and make the changes on the prototype. I do this over and over again until I got a working prototype.
What would you call these builds?
I think selfie camera devices or selfie filming devices is a good way to refer to my builds. I started naming every device that I made, because otherwise it was hard to talk about it!
How long does it roughly take for you to complete one of these builds?
It really depends on what I am building. With every device that I build I still need to learn some skills and techniques. The first two devices (Robotcam and The Coping Train) together took me around 3 months. For Robotcam, I needed to do a lot of research about telecommunication while The Coping Train was a device I constantly needed to test and improve.
Your goal is to film a selfie part with these builds, right? Have you ever filmed a part before?
Yes. I think a selfie part is a good way to describe what I want to do; I never filmed a part before.
In your YouTube description, it says it will take 1 and a half years. How did you arrive at that estimate? Was it more the labor involved with the builds or did it have more to do with the tricks themselves?
In 2019 I will mainly be focusing on building a couple of new devices and adjusting them on the spots where I want to film. I will also keep practicing my skateboarding and learning new tricks. I started skateboarding 2 and a half years ago, when I just turned 26 years old, so I will try to keep the tricks quite simple. I calculated that I will be finished building everything by spring 2020. Then I have 6 months left to film everything and edit the video.
Do you take inspiration from the film industry for these projects? 
I did see an instagram post of Chris Cole using a GoPro [
"The Loneliest Number"
] that he attached on a skateboard so he could film himself. That was actually the first time I thought about making that kind of device. I also watch skate parts to see how skateboard tricks are filmed and I try to keep that in mind while designing everything.
If a relative novice was interested in elevating his selfie filming game with handmade rigs like these, where would you recommend he start researching?
For electronic engineering I would recommend to check out Arduino, because it's quite easy to use and you'll find a lot of information about it. But the most important thing is to be really creative. There are a lot of different ways to make your camera move, from using motors to using the momentum of your skateboard to perhaps using the wind. I think the best research for this is simply to try things out.
You can follow Goossen's progress on Instagram:

@GoossensMichiel

. And… do try this at home.