TEA TO TEA: SALAD GRINDS & BEAN PLANTS #61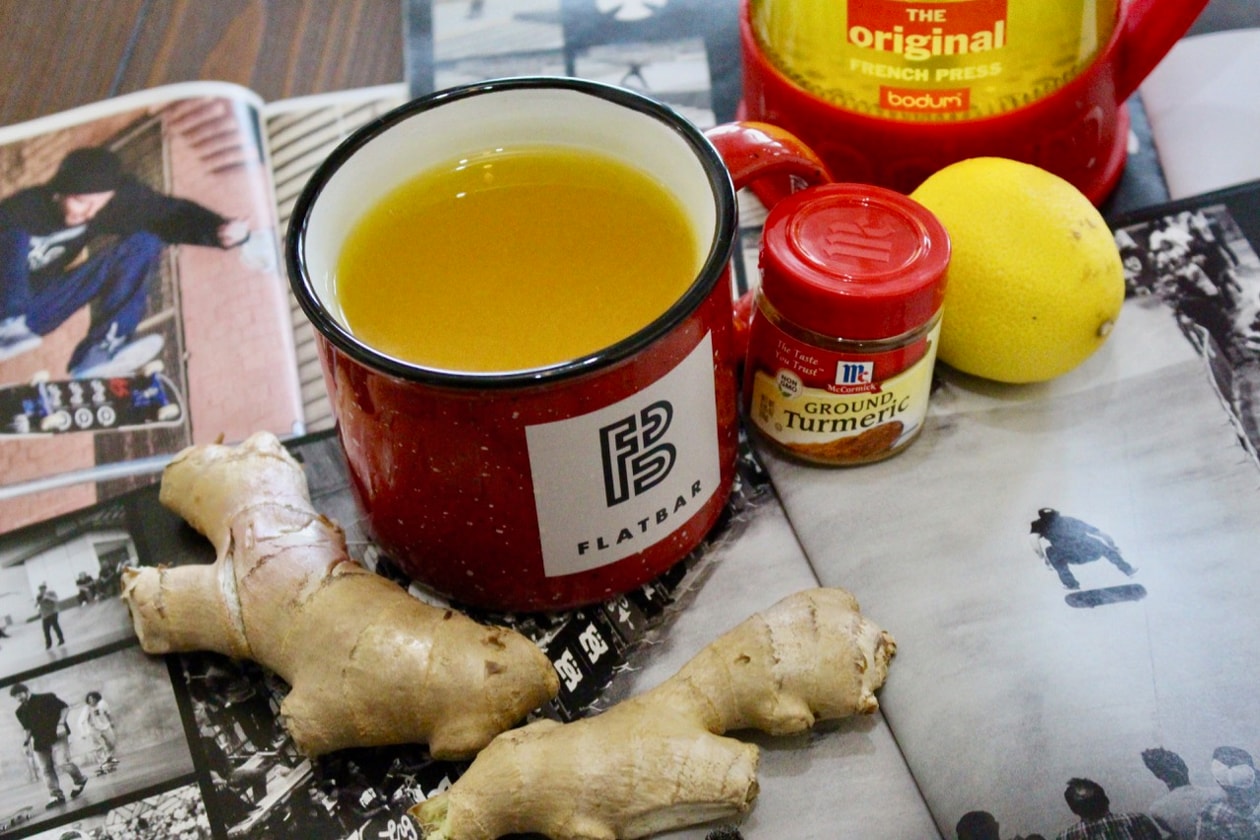 Tea to Tea
(Battle-ready ginger turmeric tea)
WORDS: Johnny Lozano
If you haven't watched the videos from BATB 11 finals night, go watch them, because there are spoilers ahead…
Caught up? Good.
Holy shit, what a night. I'm sure I wasn't alone in anticipating a Kroetkov/Joslin rematch, but the first battle set the stage for an evening of surprises, ultimately culminating in one of the most stunning wins in BATB history (seriously, Luan's last trick was some form of mastery of which I had never conceived).  
One of the most notable things about the Sewa/Luan battle—aside from the utter insanity and the fact that Luan landed the hardflip frontside nose jam on the defensive flawlessly—is the fact that both contenders have monster pop, quick flick, and early catch. When you think about it, half of that game was made up of the idle hang time between catch and roll away. Add in the excitement factor of it coming down to a T-to-T match and you've got a fight night for the ages.
If you're stomping tricks like Sewa or Luan (or any of the finals night contenders, really), you owe it to your knees to soothe them at every possible opportunity. In addition to loading up on sweet potato, avocado, blueberries and other solid inflammation-reducing foods, spiced teas can do wonders for healing inflammation. I have endorsed the benefits of turmeric and ginger in other recipes in this series, but one of the simplest ways to include these in your diet is a simple ginger/turmeric/lemon tea.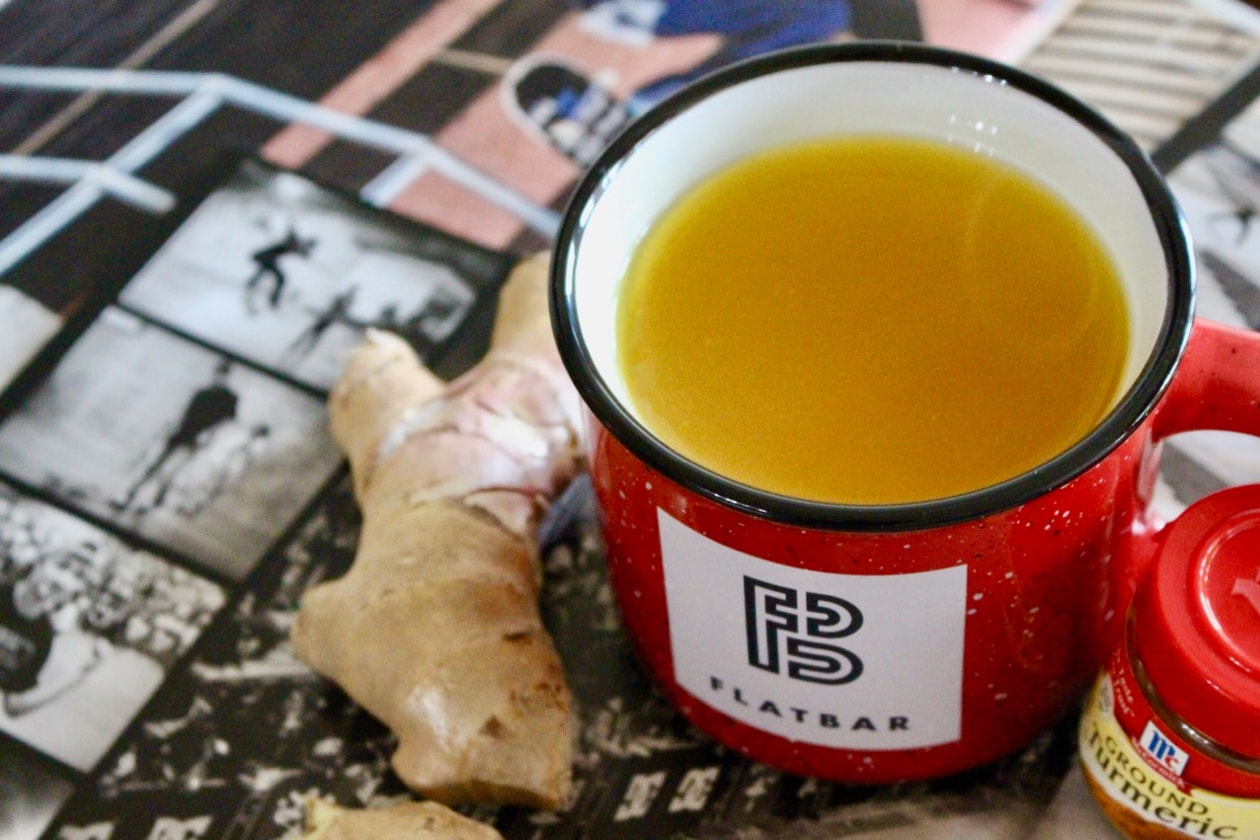 This delicious tea is good any time of the day, hot or cold—but it really hits home after a long session. Its primary ingredients—ginger and turmeric—are known to reduce inflammation in the body and its secondary ingredients—cayenne and cinnamon—have been known to increase circulation, strengthening the heart, arteries, capillaries and nerves. In addition to being a top-notch inflammation fighter, this tea is incredibly simple to make and can be stored in the fridge if made in bulk. It's also easy to customize if you favor (or disfavor) the taste of any particular ingredient.
I'd spout off some rules on how to make this tea, but it's simple to the point where there's really no way to mess it up. So let's keep it clean, let's keep it lean. This is battle-ready tea and it's pretty much always gonna be a winner, so may God have mercy on your taste buds.
INGREDIENTS:
24-36 oz fresh water

3 or 4 1/8" slices of lemon

2 tbsp. fresh ginger slices (sliced thin)

½ tsp. turmeric

½ tsp. cinnamon

¼ tsp. cayenne pepper
DIRECTIONS:
This is exceedingly simple.  If you're using a stovetop method, just bring the water to a boil, toss the other ingredients in and take it off the burner so it can steep for 5-7 minutes. Strain using a mesh strainer (or a very fine colander), let it cool, and then enjoy!

If using a French press, just toss the ingredients into the bottom, add boiling water, steep for 5-7 minutes and then press like you would coffee.

If using a coffee maker, add the non-water ingredients to a filter and then brew like you would a normal pot of coffee.
Happy shredding,
Johnny
For more recipes, check out www.saladgrindsandbeanplants.com or find us on Instagram at @salad_grinds_and_bean_plants.