TIAGO LEMOS: 2018 POPULIST NOMINEE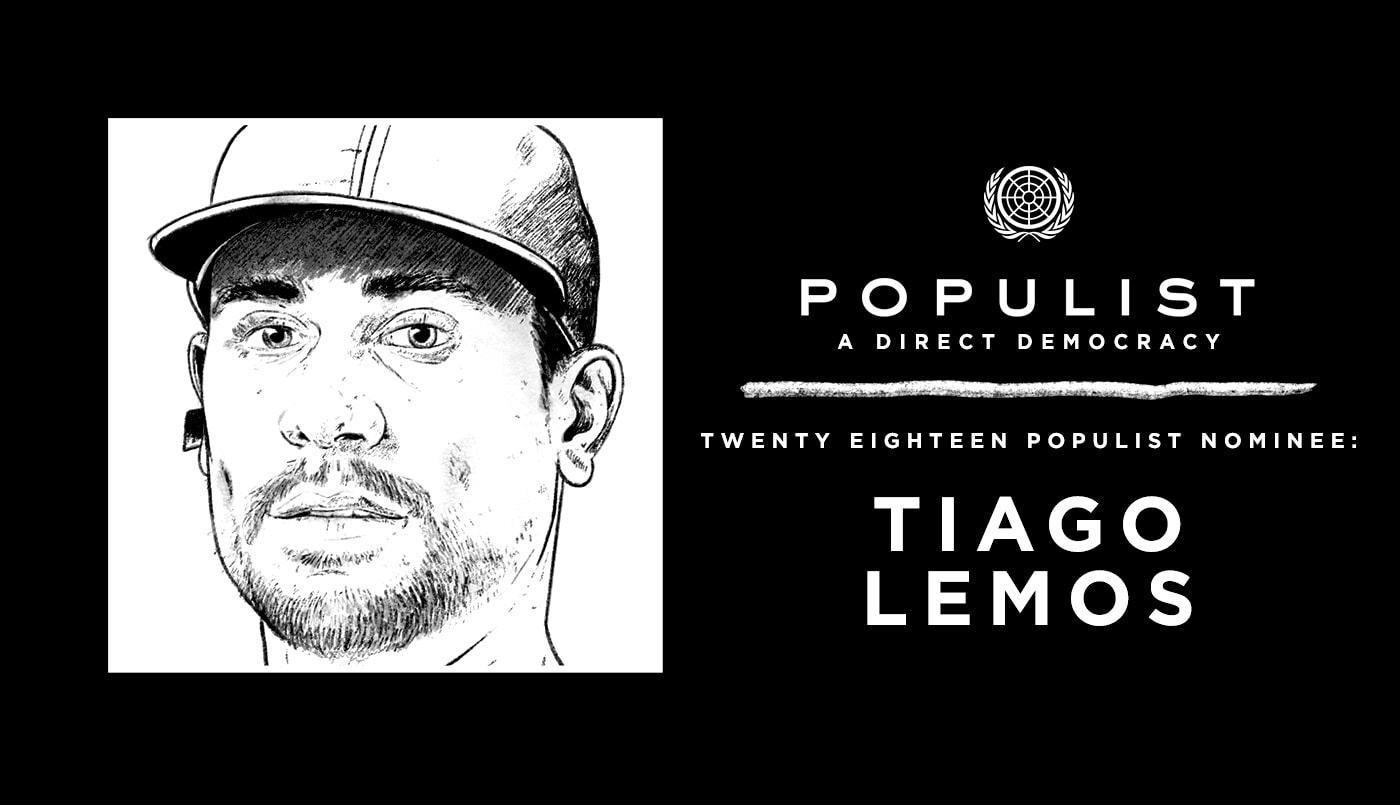 WORDS: Stu Gomez / ART: Eric McHenry
Tiago Lemos is a larger-than-life individual. His Run & Gun from 2016 was a particular high point in his career. Our audience thought so too, giving him one of the highest scores of the series to date for his immaculately timed run. But he's not just a solitary superstar; Lemos shines brightest when he's with his team.
In May, DC Shoes released the DC LATAM SUPERTOUR video, featuring their excellent team getting up to shenanigans all over Latin America. There were plenty of casualties during the trip, but Lemos stood out as the MVP. Midway through the video, an injured Evan Smith gets on camera and says:
"There's times when you just want to skate more than anything and you can't. It's like ripping your fucking heart out… But Tiago is there to put it back together for me."
Lemos stole the show. His unstoppable pop draws you in, and then he strengthens his squad's dynamic by pushing himself and everybody else to get the most out of their mission. The result is last year's strongest tour video and, TWS' Duets, the year's most impressive shared part (with Carlos Ribeiro). Lemos is a true team player.
Vote for Tiago Lemos as your Populist tomorrow.