Vans Launches Digital Livestream Network Channel 66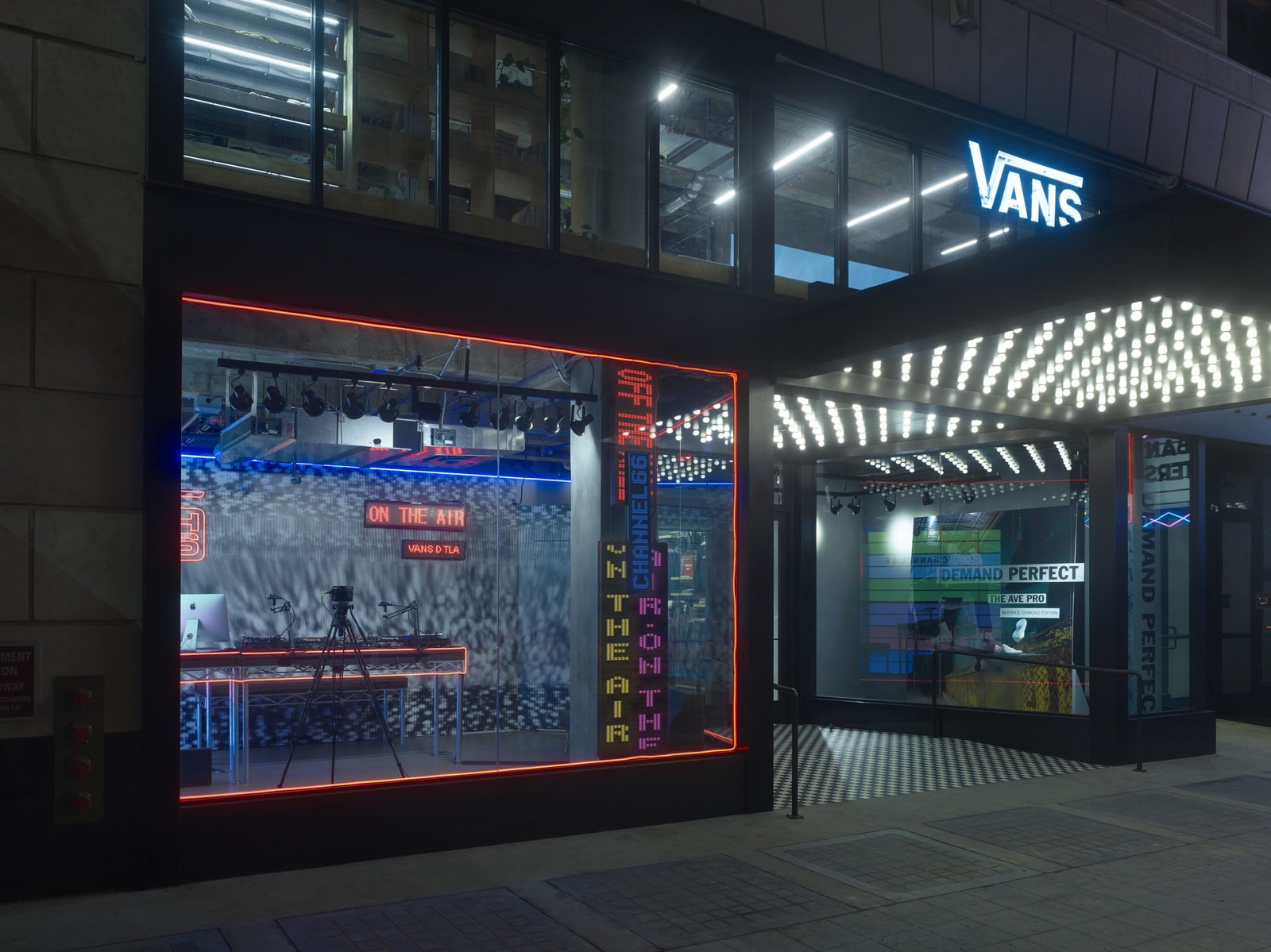 Vans has been one of the biggest names in skate events for… decades, basically. The 54-year-old company is known for its global activations and cross-cultural multi-day festivals blending skateboarding with music and art, and every event leaves the local communities stronger. But, as everyone is aware, there were no events last year. 2020 was the year when we were supposed to have an obscene amount of events leading up to—and celebrating the conclusion of—skateboarding's debut in the Tokyo Olympics, but we ended up not having any. That was a huge shock for a brand like Vans: We always look forward to having Steve Van Doren cook us up a mess of his famous waffles (that's not a joke, he actually cooks waffles for fans at events), but its fleet of waffle-making trucks went idle last year; the waffle economy as a whole has taken a huge hit. (Strangely, syrup is still doing alright OK.)
This morning, the company announced a new way to connect with skateboarders all over the world with its launch of digital livestream network Channel 66 (a reference to the year when Vans was founded). The network will broadcast Monday thru Friday from New York City, Chicago, Mexico City, and Los Angeles (DTLA Vans store pictured above), to audiences worldwide. Vans found a way to continue supporting artists even though the live event space is non-existent right now—ear waffles, if you will.
According to the brand's press release: "Channel 66 spotlights each city's unique heritage in sub-culture by programming through the lens of the people who live it. Channel 66 offers a live audio and video broadcast featuring DJ sets, curated radio shows, talks, workshops, and musical performances across music, art, action sports and community. The General in Brooklyn, NY, House of Vans Chicago, Mexico City (broadcasting Spanish speaking shows), and Vans DTLA serve as Channel 66 studio locations. Programming highlights include curated shows like Chessboxing with GZA, New Direction New York Hardcore show with Walter Schreifels, Afropunk's Channel Interference, Poetry and lyricism by Young Chicago Authors, The Girl Ultra Show connecting music and fashion, and All Ages Show spotlighting Los Angeles's rich heritage in DIY and punk.
Channel 66 went live Monday. To stay up-to-date with Channel 66 broadcasts and upcoming events online follow along at vans.com/channel66.
Visit the Vans site for more info, and check out our selection of Vans gear in The Canteen here.
Five years ago we produced the Vans documentary to end all Vans documentaries with our 5-part EST series. Watch it below!