ZION WRIGHT: 2018 POPULIST NOMINEE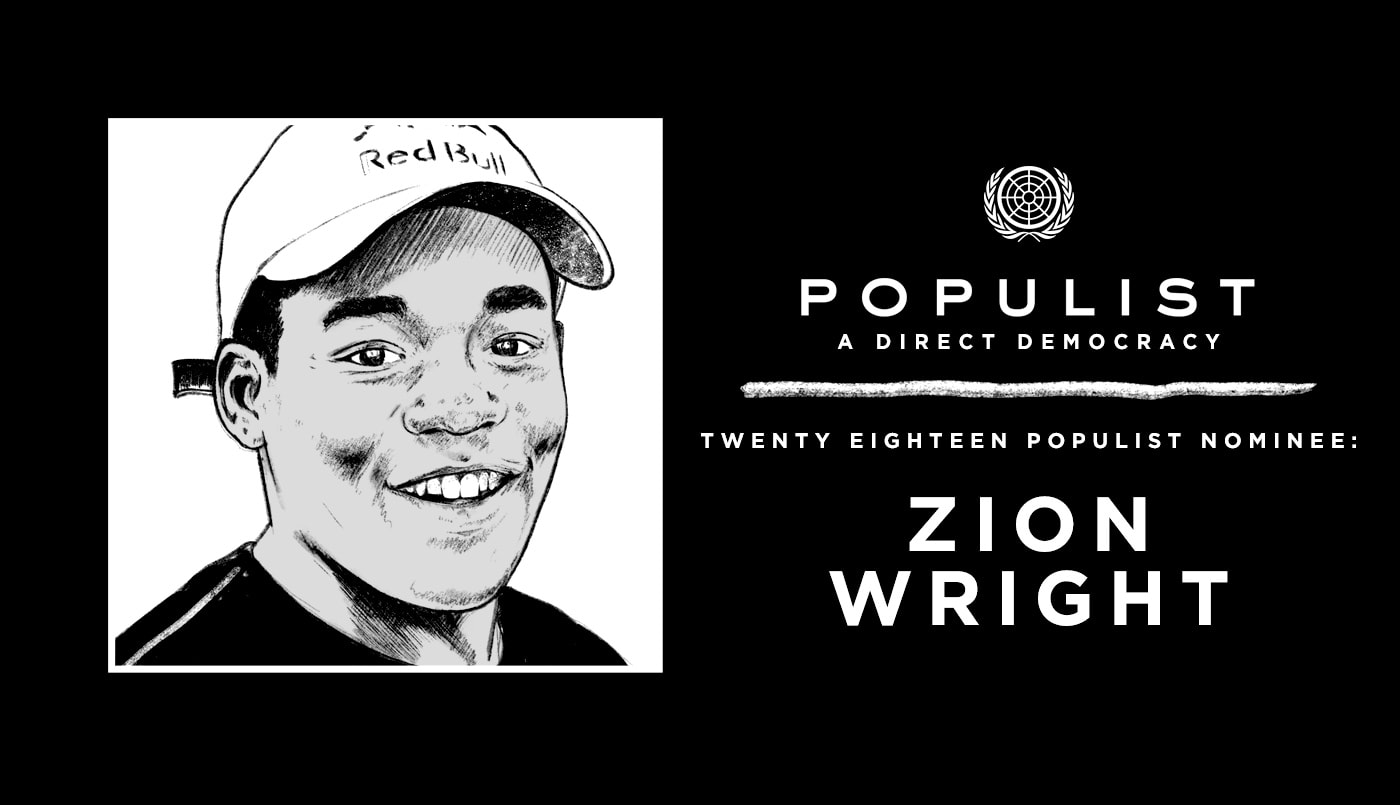 WORDS: Stu Gomez / ART: Eric McHenry
When we featured Zion Wright in Next New Wave three years ago, it was a no-brainer. He had the stuff (the Wright stuff) that makes people sit up and take notice. He's a new breed, eager to put in a full day's work on every outing. The type of go-getter who will 540 in a backyard bowl in the afternoon, then half-Cab crook the Hollywood 16 at night. Here's what we said about Wright in the 2017 Populist race:
"We could spend year after year watching his clips and still not reach the peak of Mt. Zion."
In 2018, he raised his profile just a little more by releasing his first REAL pro part, placing first in Vans Park Series, and making his prestige cable debut in the fourth season of HBO's Ballers. After that, he continued to flex his telegenic prowess in the hilarious Mattel "Hot Wheels Challengers" video. His on-screen interactions in the latter elevated something that is almost always guaranteed to be cringey into enjoyable (albeit pointless) entertainment.
Once the Summer of Zion Wright was over, he had one more surprise tucked away for us: Thanksgiving rolled around and his REAL "Jupiter Rising" part—his second of the year—was the main thing we were thankful for. In fact, we came back for seconds. We're still unclear what the hell the "Jupiter" title is even supposed to mean, but it's obvious that the skateboarding world was pulled into Wright's orbit in 2018.
Vote for Zion Wright as your Populist on January 15.